J'eatjet? 5th Ave Welcomes New Gastrobar To The Neighborhood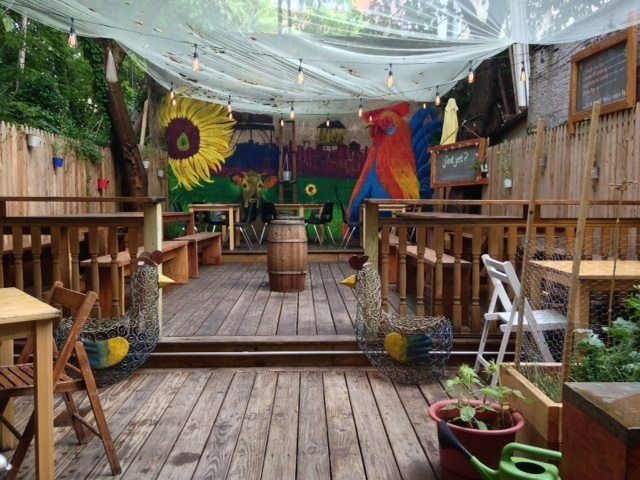 After a recent soft opening, J'eatjet? Gastrobar is ready to take 5th Avenue by storm. The bar, which moved into the old Habana Tapas space (between 20th and 21st Street), has already received some pretty impressive Yelp reviews, and will celebrate their official grand opening on Friday, August 16 Thursday, August 15, at 5pm (updated 8/15 at 10am).
We caught up with owner Michael Morgovsky to learn a bit more about the neighborhood's newest addition.
SSN: What can you tell us about the owners?
MM: I'm a former professional poker player, love food, going out, and the restaurant industry in general. I'm the only one not coming from a service industry background, and am the Jack of all trades at "J'eatjet?." If anything needs to be built, fixed, or installed, I'm the guy. I'm Russian and came here when I was 10 years old.
Justyna Kociubinski is of Polish decent, Brooklyn raised, and lived two doors down from "J'eatjet?" 25 years ago, so it's interesting that she's back here. Justyna has worked in the service industry for 10 years, working every role in places like Rose Water, Frankies 570, and most recently at Dirt Candy. She always had a dream to open her own place to fulfill exactly what she was looking for, a great bar with great food served late, and a neighborhood atmosphere.
Bret Macris was born in Los Angeles and began his career 15 years ago at Campanile Restaurant in Los Angeles. He left after seven years as Chef de Cuisine. He is currently the Executive Chef at Rose Water Restaurant in Park Slope, where he's been for the past four years. Pulling double duty, he is now at "J'eatjet?" with his wife Becky Brooks Macris.
Becky Brooks Macris starting cooking at Craft, NY. She moved to Los Angeles and worked her way up to sous chef at Campanile where she met her husband, Bret Macris. She was an opening sous chef at Craft, Los Angeles, spent a year in Minnesota at the Hotel Ivy as pastry chef, and then moved to NYC to be an opening sous chef at The Standard Hotel. She moved on to front of the house at Rose Water Restaurant to work with Bret once again. Becky spent her three years at Rose Water learning proper customer oriented service, management and wine knowledge. She now heads the kitchen with Bret at J'eatjet?.
Have you always had your eye on South Slope/Greenwood Heights?
Hell yes! We all live close by and hang here all the time.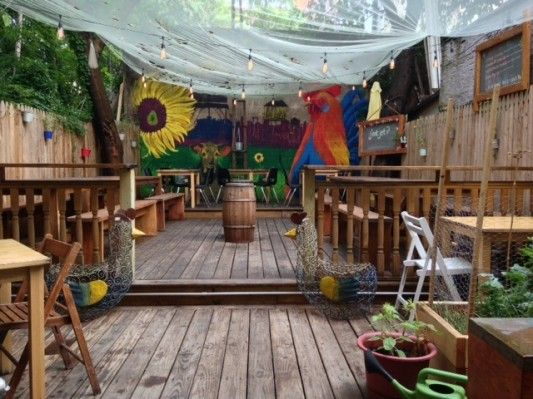 How did you guys come up with the restaurant's name?
We wanted something catchy but not obvious, and Becky came across this name on the internet as old school East Coast slang. We all loved it. What we've discovered is that any New Yorker over the age of 50 gets it immediately. We won't elude to the implication, but we've had a lot of fun with it so far.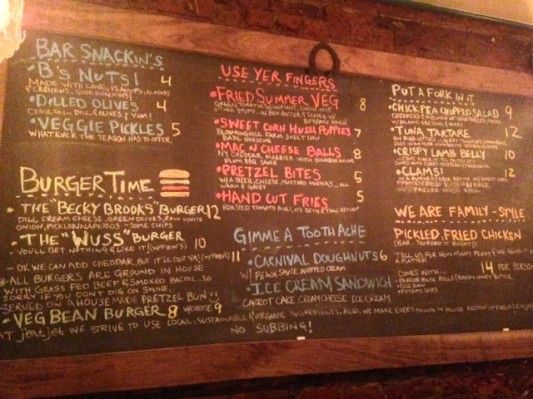 What can you tell us about the cuisine?
The cuisine is perfect bar food. It's simple food done right. We'll only have a couple staples, as most menu items will change with the season's availability, keeping things interesting and fun. All ingredients are locally sourced from local green markets or local farmers. We call it "New American Bar Food." Everything is done from scratch. Becky bakes the burger buns and Bret grinds the meat. We want to keep ingredients as close to their natural state as possible without being dicks about it.
The official grand opening of J'eatjet? Gastrobar, located at 685 5th Avenue, between 20th and 21st Street, is Friday, August 16. Hours are currently 7 days a week, from 4pm to 4am, but new weekend hours from 1pm to 4am are on the horizon. For more information on the neighborhood's newest addition, visit the J'eatjet? website or follow them on Facebook and Twitter.
Photos via J'eatjet