Jamie Foxx Directing Canon Short Next Week Around Ditmas Park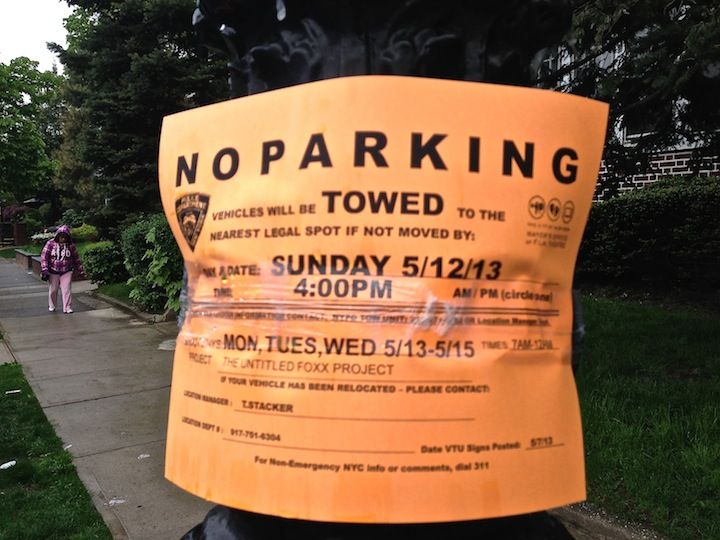 You may have noticed these signs around the neighborhood over the past couple of days all the way from Beverley to Cortelyou, and even south of Ditmas Ave. The"Untitled Foxx Project" label got us wondering if it was Jamie Foxx-related, and it turns out we were right! Foxx is one of five celebrity directors working with Canon and Ron Howard's Project Imaginat10n, a contest that transforms selected photographs based on 10 themes into web-exclusive short films.
Residents are asked to move their cars from filming locations by 4pm on Sunday in preparation for filming Monday-Wednesday.
The public can also get involved both in submitting still photos and films for the contest. Check out the Project Imaginat10n website for more details.