It's Spring Cleaning Time! Got A refashionNYC Bin?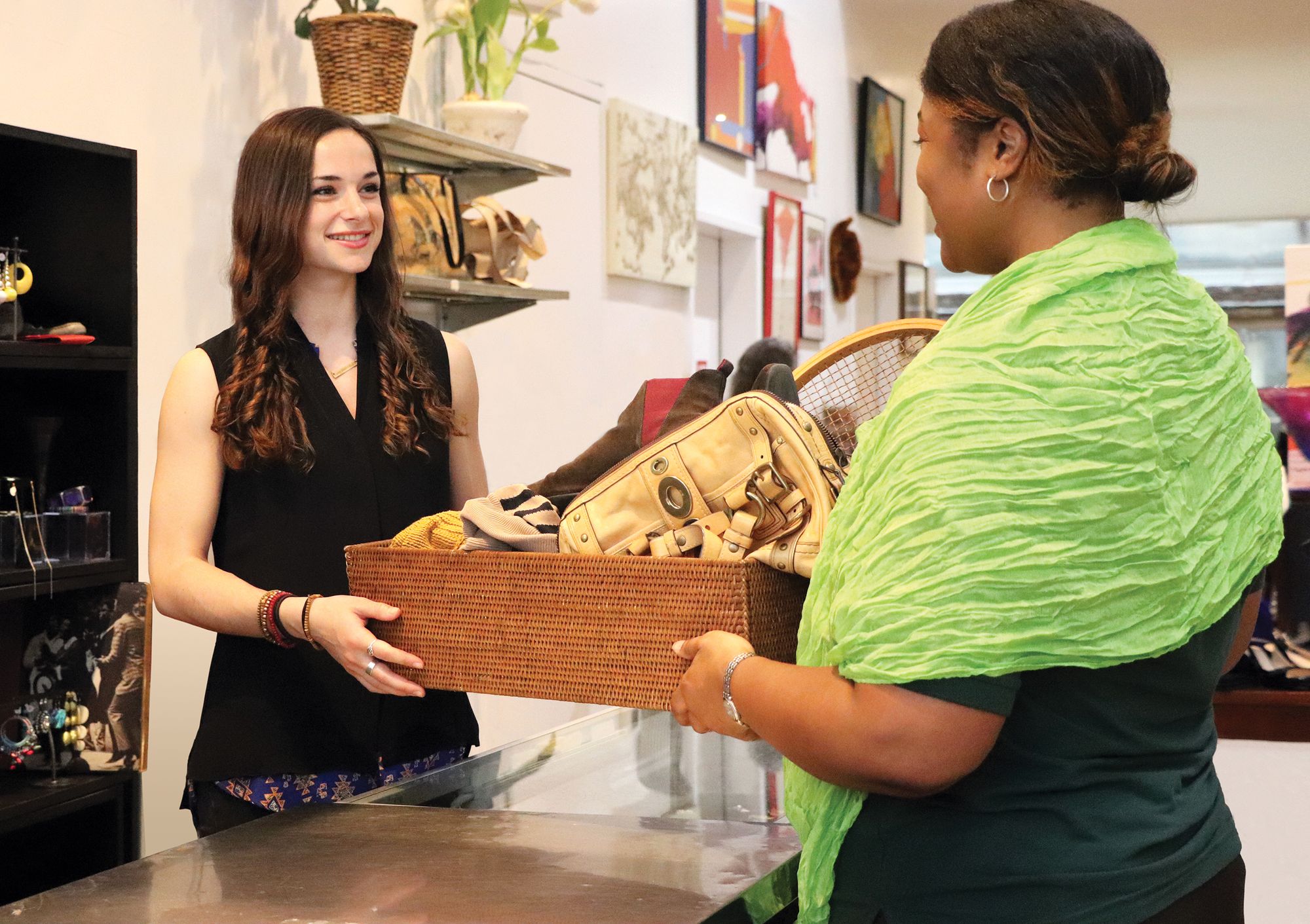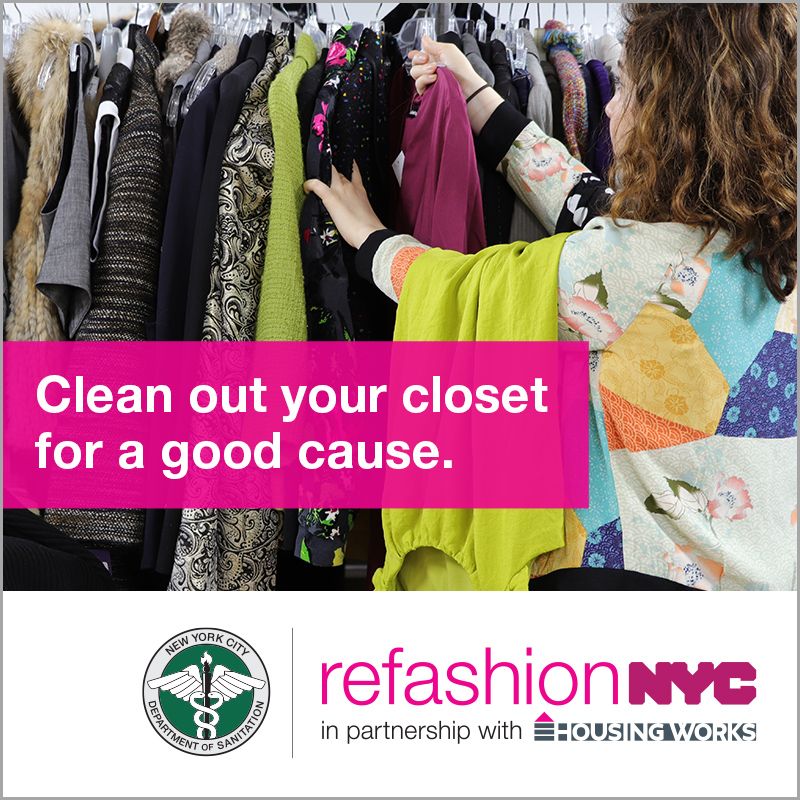 When we set our clocks forward and back each year, the FDNY tells us to check the batteries in our smoke alarms. This year, when we're spring cleaning, the Department of Sanitation (DSNY) wants us to check that we have a refashionNYC clothing-donation bin in our building.
While it's not a matter of safety, it is a matter of the long-term health of our city and its residents. After all, the agency's mission is much more broad than "to pick up the trash." It's to keep New York City healthy, safe, and clean.
In line with that mission, they don't just concentrate on disposal. They have a whole host of programs designed to address the city's need to not only get rid of its waste but to reduce the amount of waste it produces. One of those programs is refashionNYC, established in response to a significant area of waste – textiles.
"The amount of clothing and textiles sent to landfills by NYC residents every year is almost 195,000 tons," says Ashlee Barker, who manages the refashionNYC program for DSNY. So in 2011, DSNY partnered with the nonprofit Housing Works to install free bins where residents live and work so that they have an easy way to donate those items.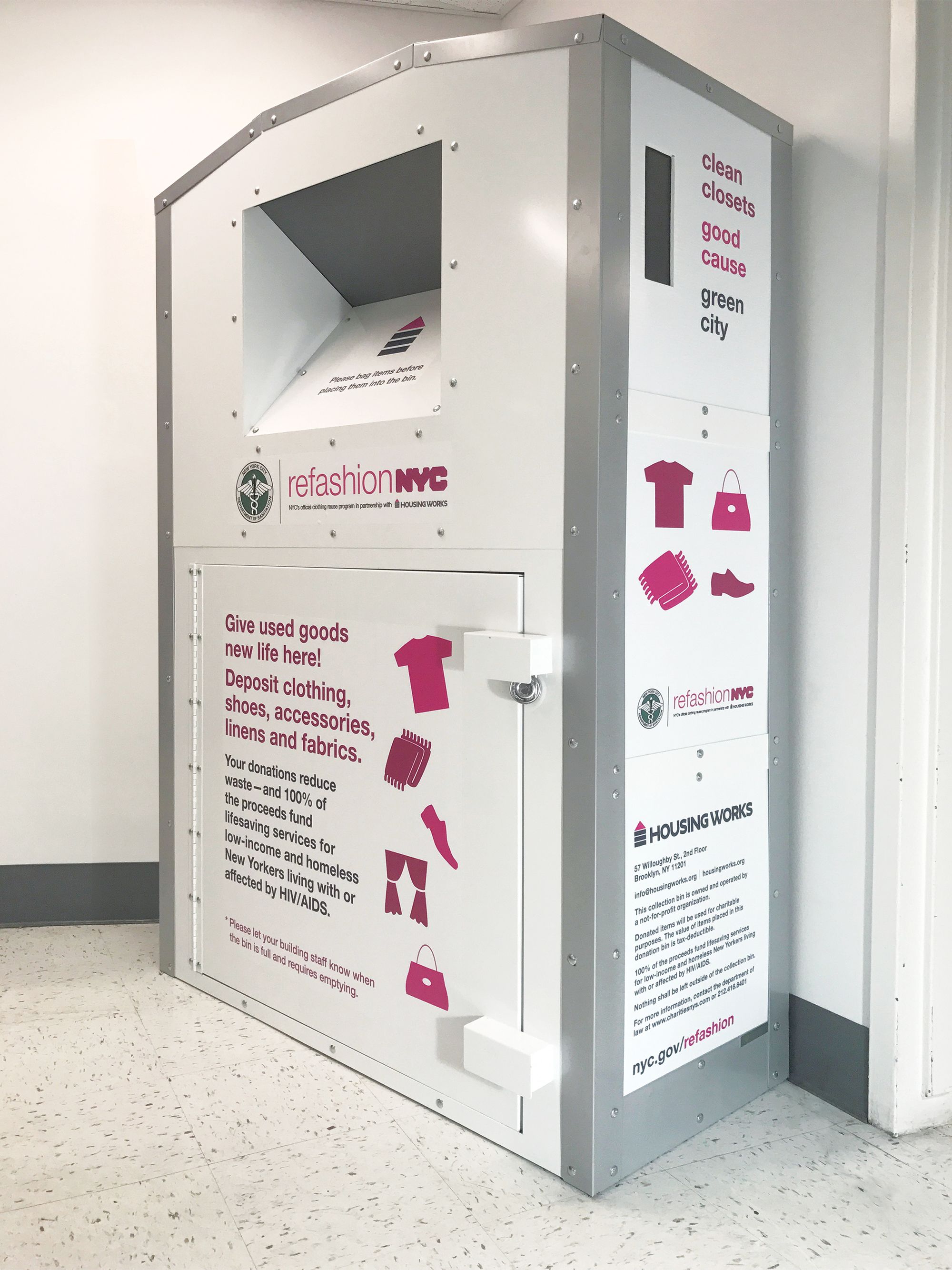 "We've already recycled more than 13 million pounds of this material," says Barker. But according to a waste characterization study done by DSNY in 2013 and another released last month, they're not seeing a change in the amount of textiles each household sends to landfills. It's actually increased slightly. So they're really making a push to get the word out about the refashionNYC program and hope New Yorkers will pitch in and help the city by taking advantage of it.
"There's not really any legislation statewide or in the nation about these materials – they're not hazardous so they're difficult to target. At the same time, we find that people typically have old clothes, textiles, or bedding and have an innate desire to have them go to a good place."
The process starts by DSNY receiving a request for a bin from one of the following eligible locations:
An apartment building with 10 or more units
An office building
A commercial business (such as fashion industry, storage facilities, gyms, laundromats, and hotels)
A school or other institution
The best way to submit a request is through their online form.
While anyone can submit a request, DSNY will need to meet with a representative of the building or business to go over the program's details. So if you're interested, it'd be a good idea to reach out to your landlord, coop board, employer, etc., to get them interested in at least having that meeting. DSNY is happy to help develop that relationship though.
Once a request is approved, Housing Works will deliver the bin within a few weeks. Then the building or business just needs to notify DSNY when the bin is full and they'll schedule a collection with Housing Works. For larger buildings that fill up the bins more frequently, they can offer automatic pickups.
After picking the material up, Housing Works sorts it in their Queens warehouse. Much of it goes to their thrift stores and the profits benefit their mission to end the dual crises of homelessness and AIDS.
According to Barker, "some of it does go to second-hand markets for reuse and a small part does go to facilities that use the materials for various purposes in recycling."
Ultimately, they'd love to have a bin in each of the city's thousands of residential buildings.
"Most buildings that have them love them and are eager to participate. We provide annual reports of how much you've collected. That's really exciting to people to see how they're changing our waste stream for the better."
While waiting for your bin to arrive (or right now!), you can participate in another free DSNY program that's aimed at reducing waste. Called donateNYC, it connects residents to hundreds of reuse outlets throughout the city and facilitates the exchange of reusable material among businesses.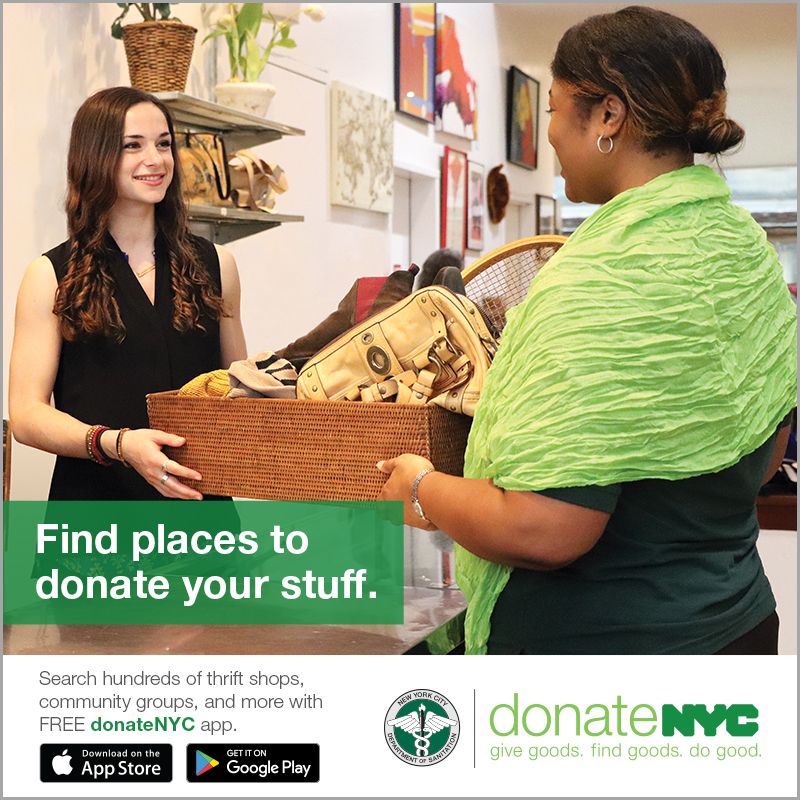 For residents, they have an online and mobile app Directory that allows people to find places near them where they can either donate or find second-hand goods. For businesses, there's an online materials Exchange on which they can connect with nonprofits or other organizations in order to donate items, such as large quantities of furniture.
These are only two of the many ways you can help DSNY keep our city healthy, safe, and clean. For information on more programs, visit nyc.gov/dsny.
There's only so much they can do to reduce waste without your help.
This post was sponsored by NYC Department of Sanitation. If you would like to reach our readers, please contact us.