Israeli Supermarket Chain Acquires Borough Park Pathmark, Questions Remain On Gowanus Location
An Israeli supermarket chain has purchased the shuttered Pathmark location in Borough Park, reports Bloomberg Business.
Jerusalem-based Osher Ad — which is set to open at 1245 61st Street in August — sells strictly Kosher food and is the first Israeli supermarket chain to set up shop in the United States.
Bloomberg, citing two anonymous sources, claims the food chain is targeting Brooklyn's Orthodox Jewish population, which includes about 45,000 households.
The discount retailer will open the store with a U.S. partner at an investment of $9 million with expected revenue of $100 million a year, said the people, who asked not to be named because the plans aren't public.
The 70,000-square-foot Pathmark on 61st Street was among nearly 120 stores that were actioned off as part of its parent company A&P's recent bankruptcy filing.
The Gowanus Pathmark, which had existed at 137 12th Street since 1982, closed in November of last year. The fate of the large parcel at Hamilton Avenue Plaza remains unclear. DNAinfo reported that Manischevitz Family LLC sold the store for $6.3 million to real estate developer Joyland LLC, who had also initially bought the Borough Park Pathmark.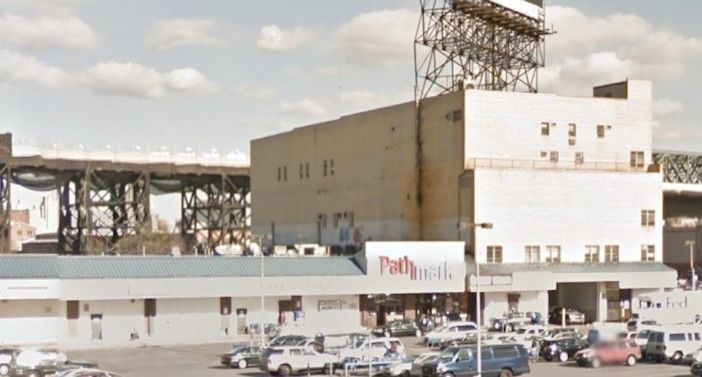 According to DNAinfo, Joel Wertzberger of Joyland LLC says they are "…considering offers from a shipping company, an 'international clothing brand,' a wedding hall operator and several retailers," however a grocery store hasn't been "ruled out."
Considering the recent controversy over the potential loss of the 5th Avenue Key Food, it's likely many community members would support a supermarket in the former Pathmark space.
Osher Ad's Pathmark purchase comes on the heels of news that the Flushing-based Asian market Jmart has acquired Bensonhurst's 37-year-old Waldbaums on New Utrecht Avenue — another casualty of A&P's bankruptcy filing — prompting an outcry from residents anxious about the changing character of the neighborhood.
Loyalists of the shuttered Borough Park Pathmark noted on Yelp that it was located on a somewhat seedy block near the N train tracks, but good deals could be found there. Time will tell if the incoming kosher market will receive a slightly warmer welcome than Jmart did.
In a statement to Bensonhurst Bean, Councilman David Greenfield expressed relief that the community would not lose an essential source for groceries.
"We were saddened by the loss of jobs when Pathmark closed, but we are relieved that the community will still have a supermarket," said the councilman.
Additional reporting by Donny Levit