Kane Street Synagogue Presents 15th Annual Brooklyn Israel Film Festival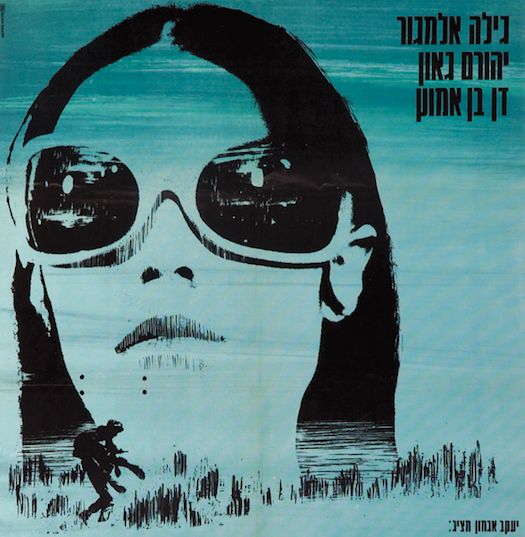 [UPDATED: Friday, January 11, 2019 at 9:30am] Festival organizers have informed Bklyner that Dominic Fumusa's interview with Gila Almagor has been cancelled. Fumusa will be joined by Film Professor Stuart Weinstock instead, for a post-film roundtable discussion.
COBBLE HILL – Dominic Fumusa of the Showtime series Homeland will interview Gila Almagor, the "queen of the Israeli cinema," as part of the 15th Annual Brooklyn Israel Film Festival at Kane Street Synagogue. Video of their conversation follows a screening of Almagor's 1969 movie Siege to kick off the 3-day event on Thursday, January 24. It is part of a lineup that includes feature films, an evening of shorts, and a family movie selected to entertain children.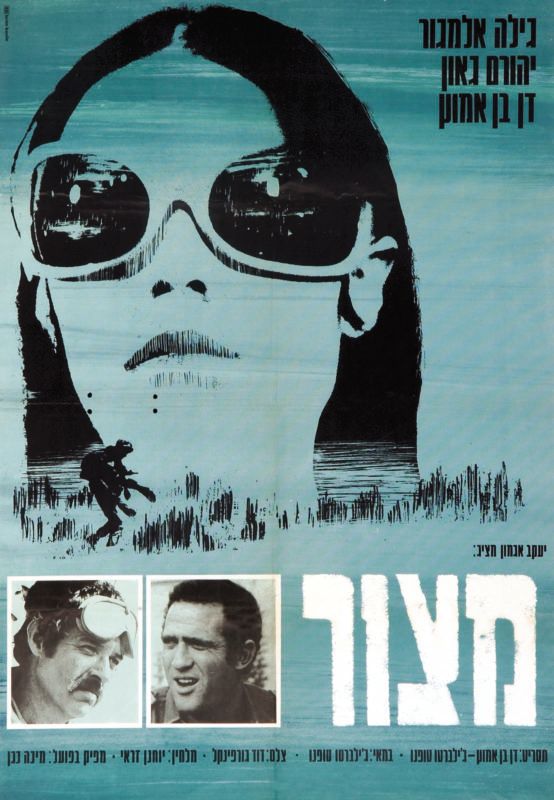 Both the festival and the synagogue have a history in Brooklyn, said Laureve Blackstone, chair of the festival committee. "Historically known as The Mother Synagogue of Brooklyn, Kane Street Synagogue is the oldest Jewish Congregation that still serves the Brooklyn neighborhood in which it was founded and dates back to 1862. The famed Jewish-American composer Aaron Copland was a member and a 1913 bar mitzvah."
The inspiration for the festival came "at a time following a number of terror attacks and other bad news" in the Middle East, Blackstone explained. "The rabbi came to members Sara Porath and Alan Salzberg, asking them to highlight some of the good things coming out of Israel—culture, food, etc.  One of the ideas coming out of that committee was a film festival."
Although foreign films generally have limited distribution in the United States, Salzberg said, some Israeli films have found success here. "The Women's Balcony got wide distribution as did Waltz with Bashir," which won a Golden Globe and was nominated for an Academy Award. Festivals like the one at the synagogue help a broader range of Israeli entertainment find an audience here.
A committee of six Kane Street members "screens approximately 40 films between April and October and makes final selections at the end of October," said Blackstone. "Films are identified through distributors in Israel, as well as individual submissions made directly to the festival."
Salzberg noted that several Israeli television series have had an impact here, including Fauda, which currently streams on Netflix in the original Hebrew and Arabic with subtitles. Fumusa's Showtime drama Homeland is an adaptation of another Israeli series, Prisoners of War. Two cast members of that show, Yael Abecassis and Yoram Toledano, star in the film scheduled for the festival's Saturday night screening.
In Echo, Toledano appears as Avner, a construction boss who begins to suspect his wife (Abecassis) is cheating on him. Tapping the family phone to monitor his wife's calls, Avner becomes obsessed with what he learns about the woman who shares his life.
The festival concludes on Sunday evening with two screenings scheduled for 5:30pm. The main venue will show three short films, including Across the Line and Welcome and. . . Our Condolences in which director Leon Prudovsky finds the humor in an immigration story when a Russian family arriving in Israel discovers that elderly Aunt Rosa has died just before their plane touches down in their new home. In Strings, a single mother deals with her child's special needs.
At the same time, the family film Operation Egg will be shown upstairs. The 2017 comedy follows a couple of con men who figure adding a rare eagle's egg to a dish on a cooking competition will win a big prize and try to steal it from the Ramat Gan Safari Park.
Tickets are $18 for each night or $36 for the full series of three films. A special Sunday $28 family ticket includes tickets for an adult and two children plus a slice of pizza for each child. Additional children's tickets can be purchased with a family ticket or series pass for $6 each.  Online ticketing is now open; tickets can also be purchased at the door. For more information about the festival, go to kanestreet.org.
15th Annual Brooklyn Israel Film Festival
Kane Street Synagogue, 236 Kane Street (between Court & Clinton Streets), Cobble Hill
Subway: F to Bergen Street Station or 2, 3, 4, 5, N or R to Borough Hall Station