International Coastal Cleanup 2011 At "Plum" Beach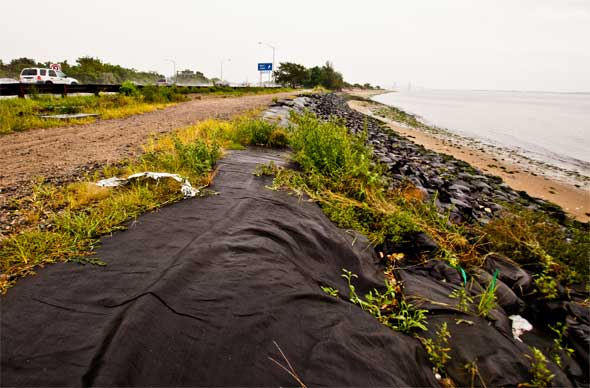 The New York City Audubon Society posted this September 17 event to idealist.org the day after Hurricane Irene was downgraded to tropical storm status:
As part of the International Coastal Cleanup 2011, we will be cleaning Brooklyn's Plum Beach on Saturday, September 17th. This event not only removes garbage and debris from this important site for wildlife and people, but helps raise awareness about coastal conservation. The cleanup goes from 10 am – 2 pm and we will provide all the tools and equipment you need. Plus, we will provide bus transportation to and from the NYC Audubon offices in Manhattan to make it easy for folks that don't have their own transport. Please join us!
And in related news, Sheepshead Bites' venerable editor, Ned Berke, is feverishly twitching because they spelled "Plum" without the "b" at the end. Ah, well… you can't win every battle, old chap.
You must RSVP for the coastal cleanup by going to the idealist.org link.