Inner City Youth Learn Art & Design Skills at Pratt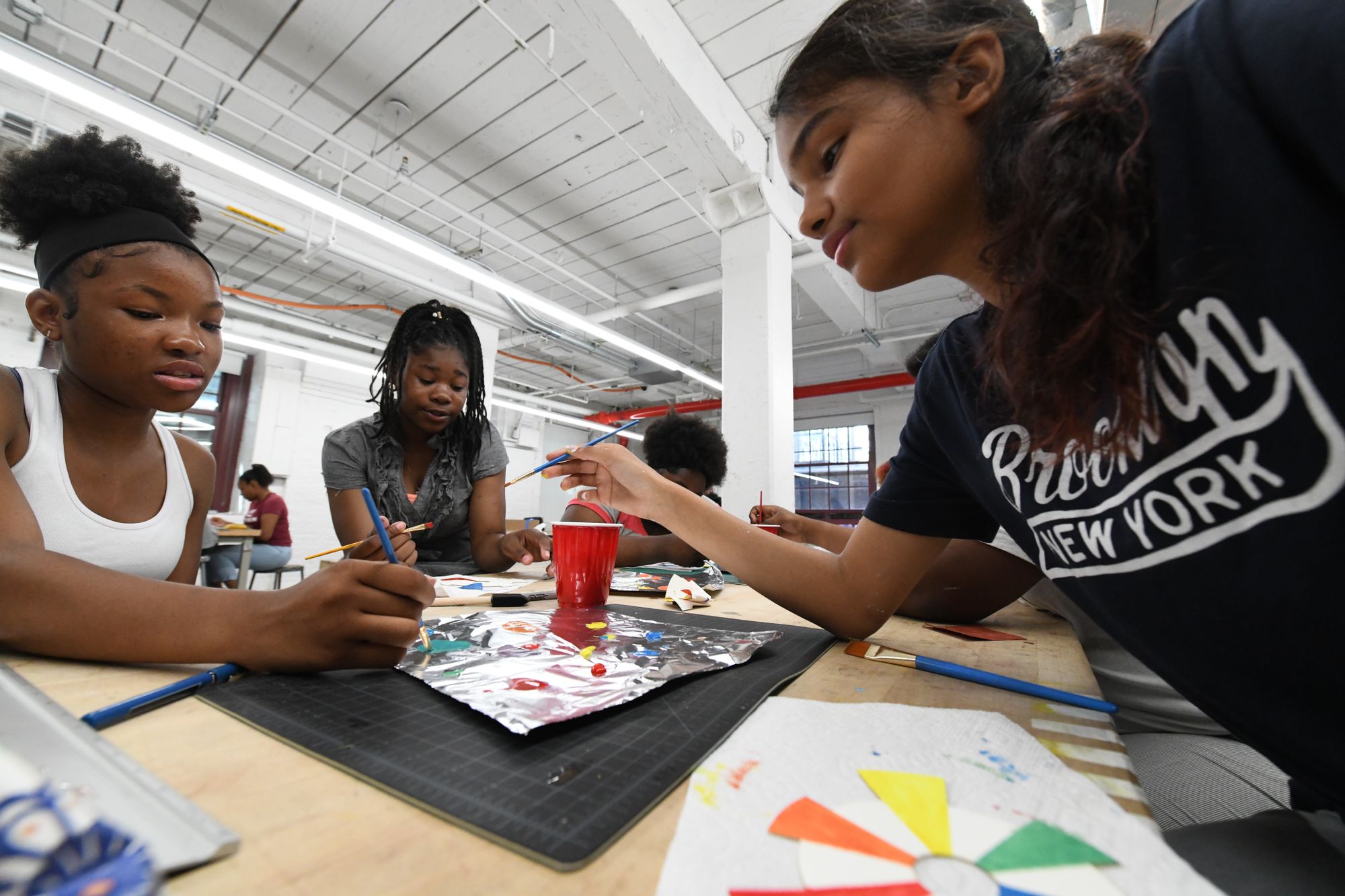 CLINTON HILL – Young teens were making color wheels, hand decorating them with brushes and dabs of paint splattered on sheets of aluminum foil. The students in a basement classroom at Pratt Institute in Clinton Hill were learning color relationships—primary, secondary, tertiary shades that make up the rainbow of life in the big city.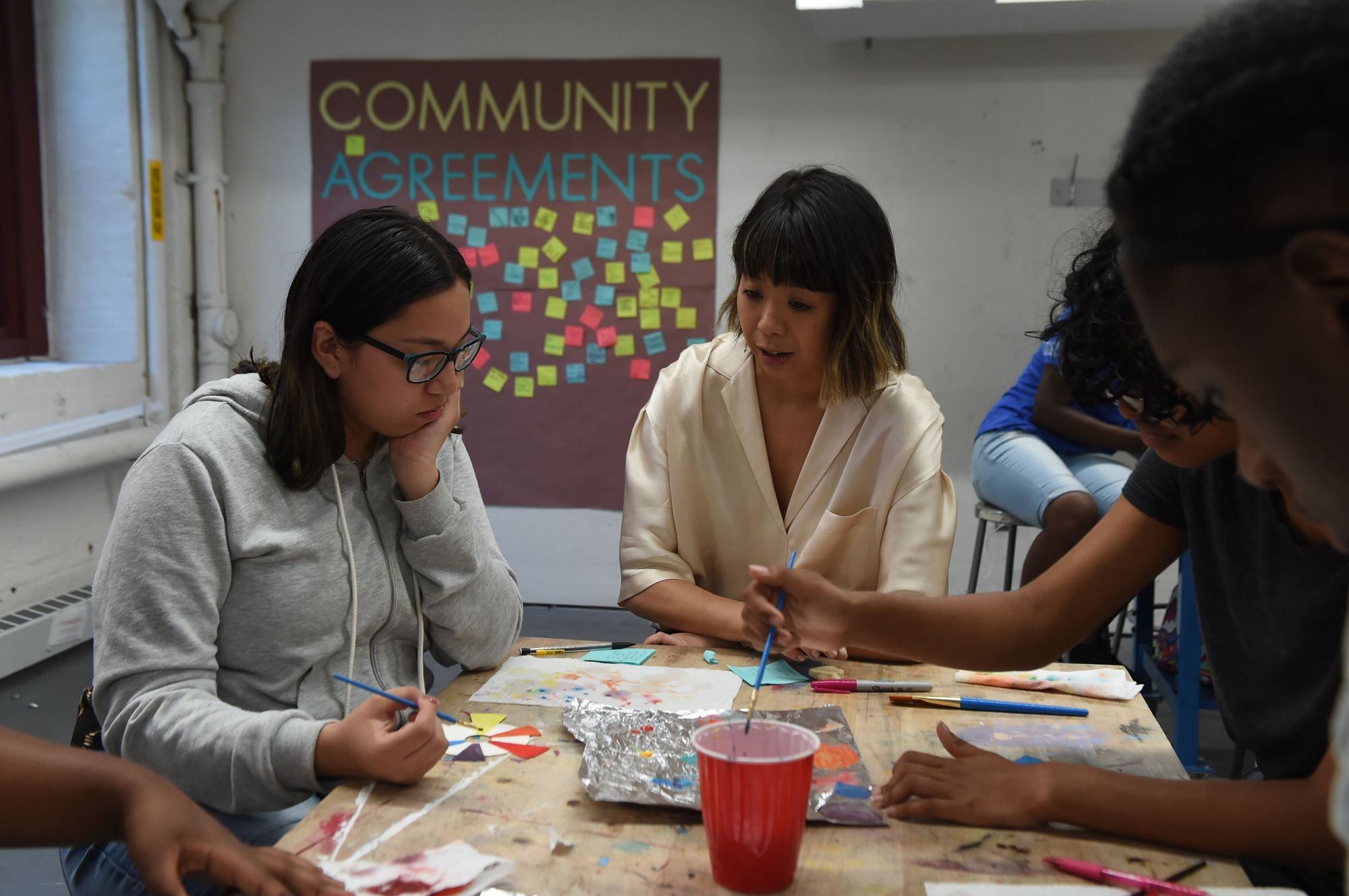 This was the start of the new semester of the Summer Design Studio (SDS), a seven-week summer enrichment program that brings art and design skills to underperforming and disadvantaged students while teaching them math and literacy skills at the same time. The students come from throughout the five boroughs to experience a bit of college reality by studying with skilled master-degree level teachers with specialties in creative fields.
The classes started this week at Pratt, bringing public/private funded classes to about 80 teenagers in three classes and another 50 in Manhattan-based classes. SDS also offers disadvantaged youth crucial employment and work experience including painting under-resourced, but vital neighborhood facilities. Past projects include painting murals on the walls of local health clinics, homeless shelters, and neglected school playgrounds.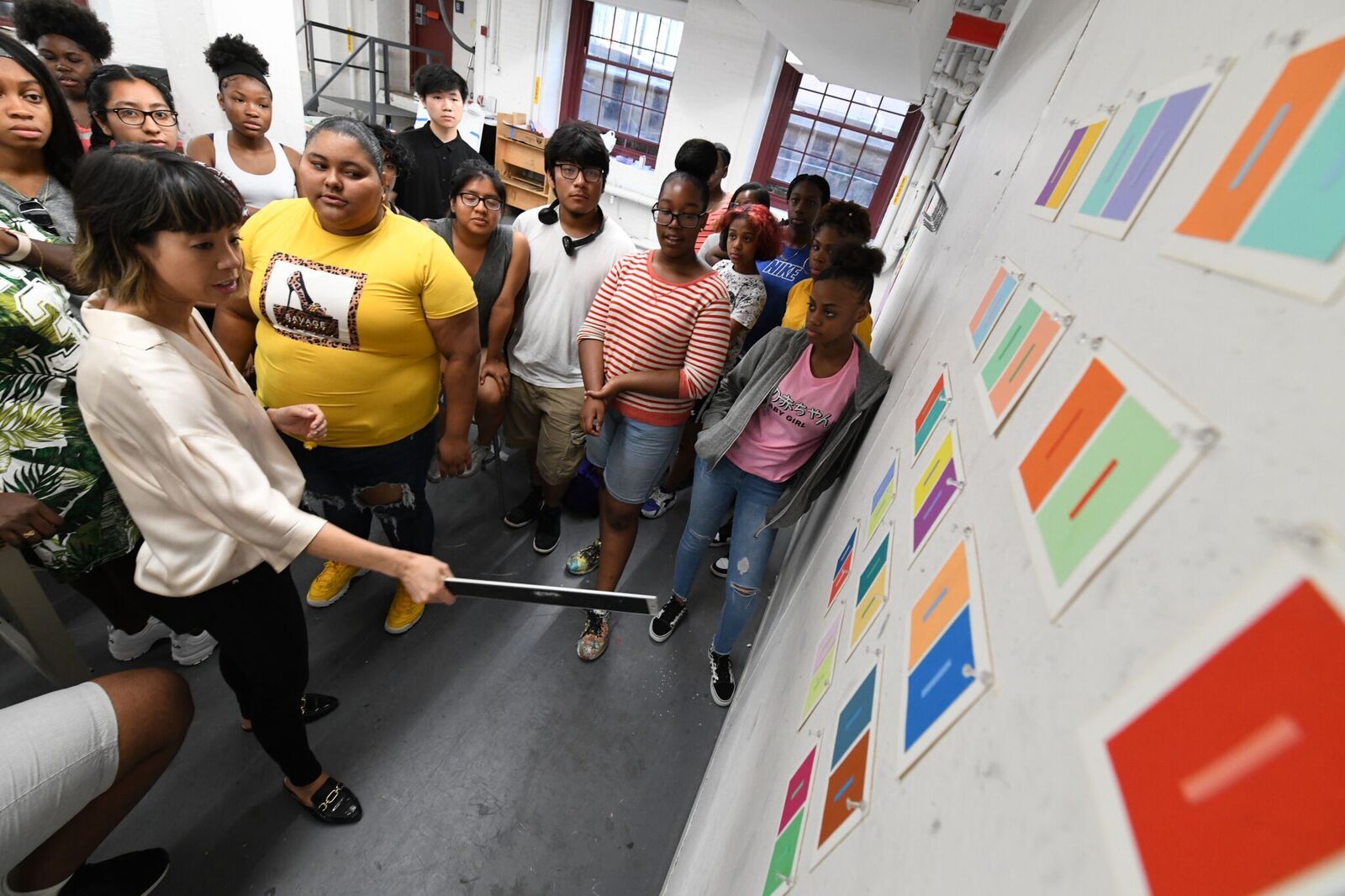 The program is part of Publicolor, a parent organization that recruited the students. Publicolor, a city-wide year-round educational program that provides design-based programs to high-risk students, aims to mentor students for success in college, career, and life. SDS furthers that goal while helping combat summer lethargy that hampers many students' ability to study when they return to the classroom in the fall.
Natasha Seng, co-director of SDS, also teaches the classes—her credentials feature a double masters degree in design and education.
She gathered about 20 students around in a circle at Pratt, where they reviewed the color wheels they were constructing for accuracy and quality of painting. Students were able to compare each other's work and talk about the color relationships and how they pertain to their daily routine.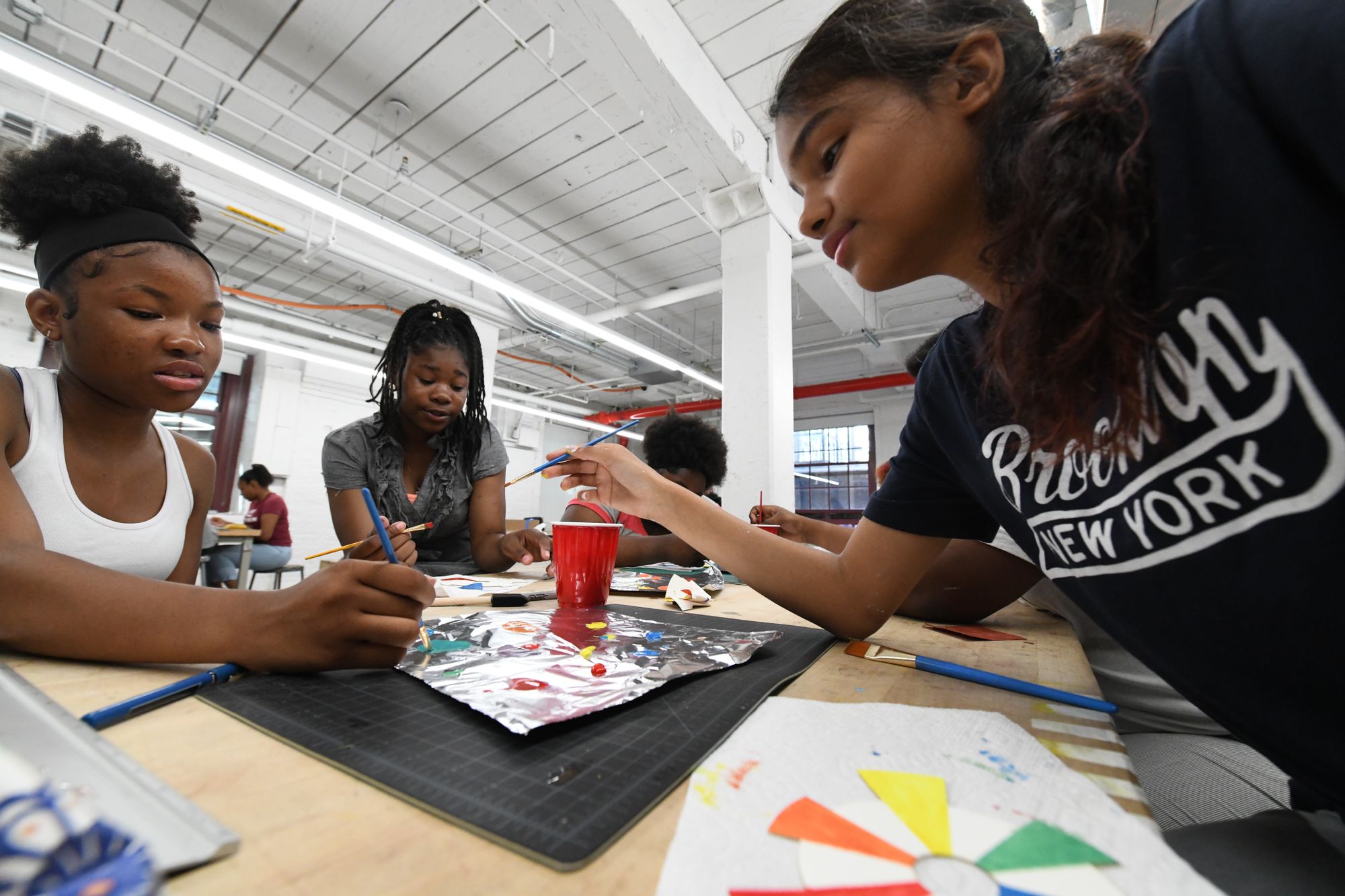 "Students come from underserved and underperforming communities—most students from East Harlem, Brooklyn's East New York and Flatbush," Seng said. "They wake up at 5:30 a.m. and travel to get here by 8:30 to 9:00 and all of them attend all the time. These kids are committed, and they spend the entire day in class and also become part of the work during the entire seven weeks."
As for the value, the teens were in agreement of the importance of the program.
"We are making a color wheel and it explains to me how to combine different colors to make a new one," said Jolie Severin, 13, of Flatbush, an 8th grader at the New Heights Middle School on East New York Avenue. Severin said that if she weren't in classes, she would just go to summer camp. "But I found Publicolor when they came to my school."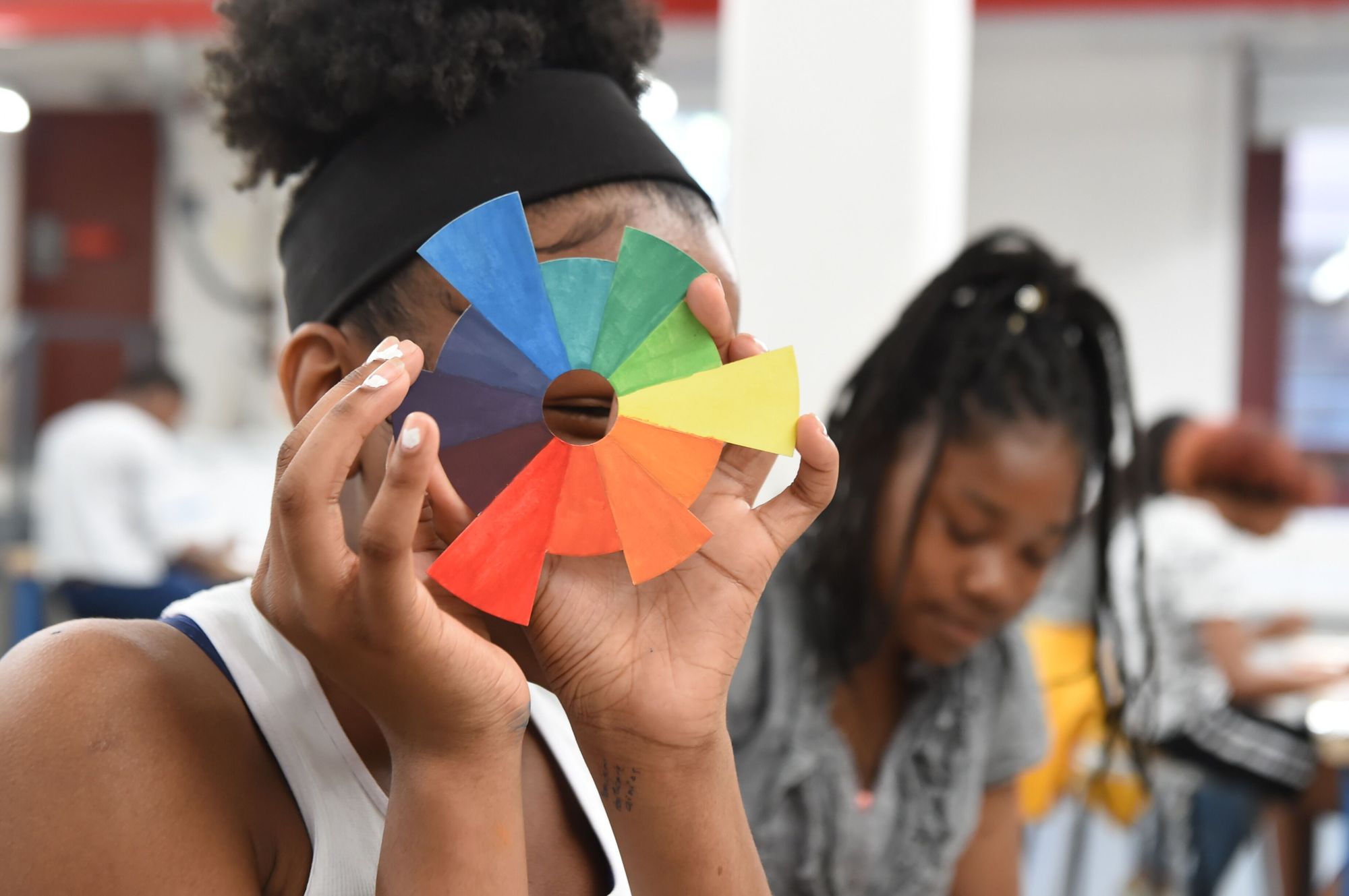 "If I weren't here I would be home sleeping. I like to sleep a lot," said Cheyene Benjamin, 14, a 9th grader who lives in East New York.
"It gives you a reason to get outside in the summer, inspiration learning color theory, simultaneous contrast," Benjamin said. "I didn't consider this a career, but it may help me if I want to come to Pratt in the future. Art is a way to express yourself and art can be just a scribble on a piece of paper. I love acting and that is art too. There are so many different types of art, but basically, it is about expressing yourself."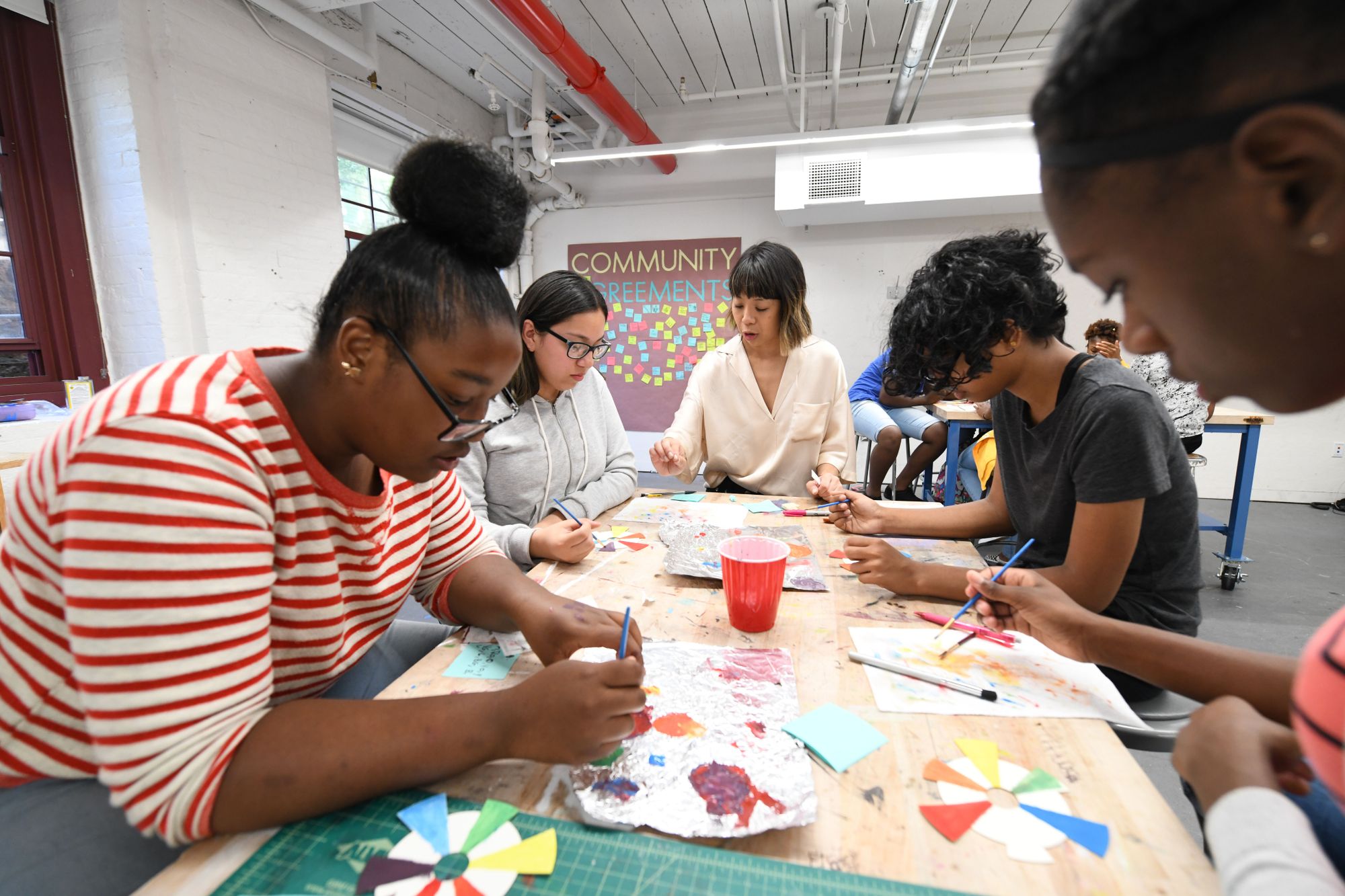 Eli Santiago, 16, an 11th grader from East Harlem, says the program gives students who "don't have the right opportunities, the chance to move up in the world."
"This program helps underprivileged kids, just like rich kids, it becomes fair play," Santiago said. "We learn how to paint and my grandma asked me to paint her bathroom. If I didn't do this program, I wouldn't have been able to do it right."
Ariel Quero, 14, a ninth grader from the Bronx, but born in Coney Island, said she is less into design and more into business. However, she said she recognizes the importance of what she is learning in the program.
"By knowing the color wheel I can use that skill making color layouts for a project for school," Quero said. "If I sell apartments, I can imagine how to make a home better with more contrast in color. Some colors give off some sort of emotion so if you are selling an apartment and it has drab colors, it might be more interesting with a color more bright and vibrant."
Mildred Amofa, 15, of Flatbush, is already studying architecture as a ninth grader at Williamsburg High School for Architectural Design.
"I'm painting a color wheel, primary colors—red, yellow, blue—then secondary, then tertiary," Amofa said. "Exploring the divine through art, working with different colors, it gives me a sense of purpose. Through design, I can help the community by livening up places. I just finished painting the side of railroad with Publicolor. It makes it nicer, makes us feel safer when we have color."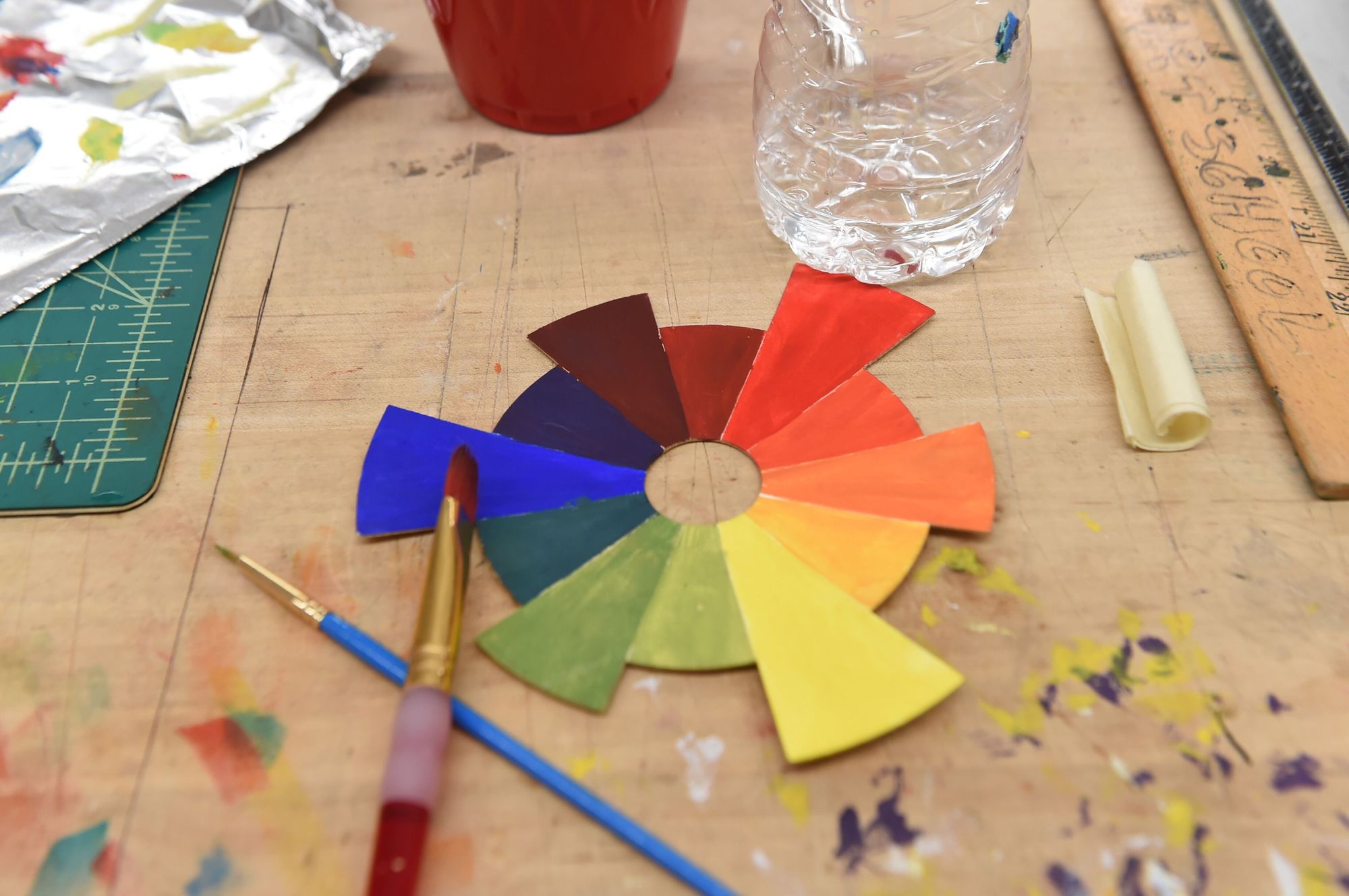 SDS is funded by a coalition of private and public foundations, the New York State Council on the Arts and the National Endowment for the Arts, to name a few. The program is free to selected students with a budget of $350,000 that includes student stipends, metro cards, overhead, and staff. It runs from July 1 through August 21, Monday to Friday, and includes classroom instruction and afternoon painting at various sites to "give back to the community."
New York City students who reside in low-income neighborhoods suffer from a 64% graduation rate. Students involved in the Publicolor program have achieved a 100% on-time graduation rate, the organization's website says.