Industry City Maker Spotlight: Roll & Hill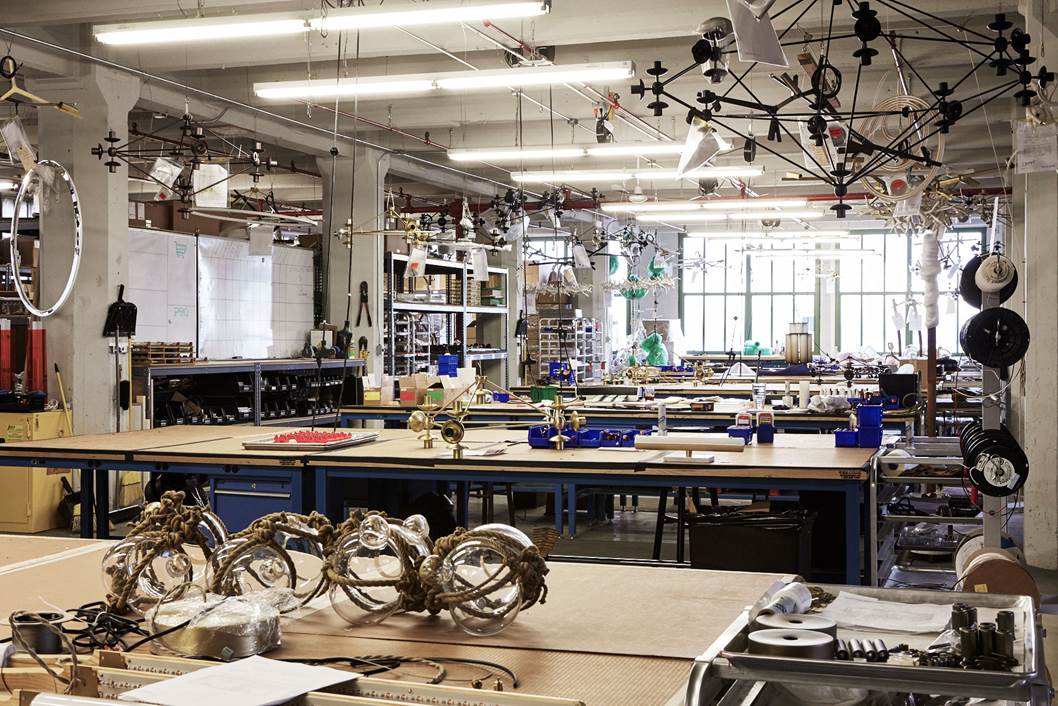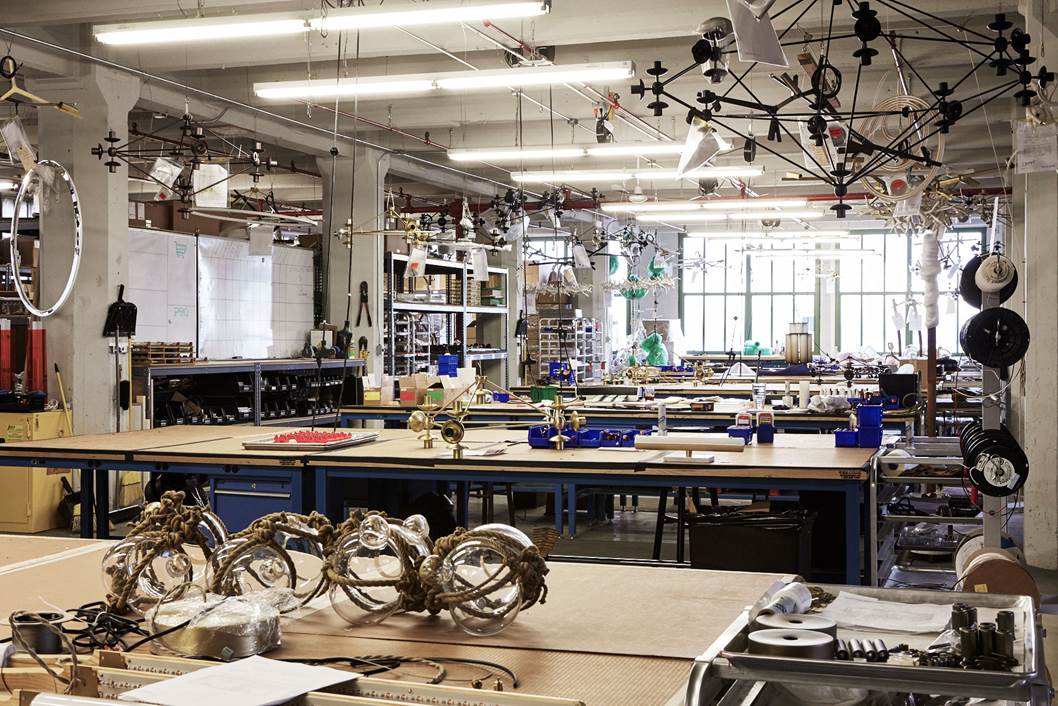 Manufacturing in America – we're hearing a lot about it these days. How do we keep it from dying? Is it even dying?
But in certain pockets of Brooklyn, there's no debate. Manufacturing is alive and well. One of those pockets is Industry City in Sunset Park.
The sprawling industrial park is not hard to spot if you're in the area. You might have come by just to visit some of its food and retail shops or to attend one of the events held there.
But one of the things often overlooked by the general public is that things are made at Industry City – many, many, many things. In fact, today, the manufacturing footprint at Industry City is the highest it's been in decades. In total, manufacturers populate more than 1 million square feet of space at Industry City.
So, over the next few months, we're highlighting some of the folks making things right here in Brooklyn at Industry City.
One of their tenants is Roll & Hill, a designer and manufacturer of boutique lighting fixtures for residential and hospitality clients all over the world. Like this: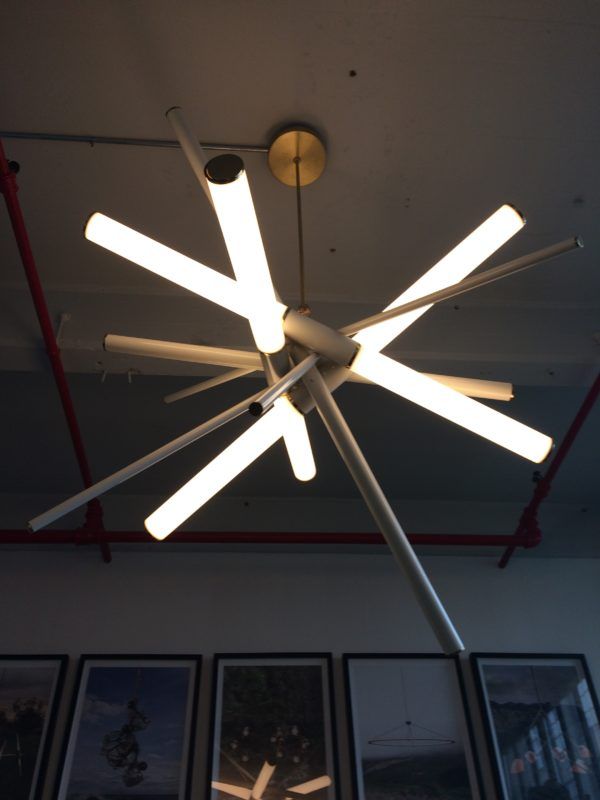 That one's in the conference room of Roll & Hill's Industry City shop, where we visited recently to get a look at their operation.
There's a palpable energy to the space when you walk in, with finished and half-finished fixtures occupying virtually every bit of vertical real estate. They produce 90%-95% of their total output right here.
Music – the day I visited, it was mostly The Police – blares while black latex-gloved builders put fixtures together with intense focus. Their resident "security dog" Dexter roams the floor, overseeing everything (and intermittently posting to his Instagram page):
Roll & Hill's founder, Creative Director, and CEO Jason Miller moved to New York to study design at the New York Academy of Art and started the company eight years ago, naming it after his grandfather, Roland Hillas. They quickly outgrew their digs in Greenpoint.
"We were looking for a big space because we were growing very rapidly and, in all honesty, my other criteria was that I wanted to be near the water," Miller explained.
In truth, they actually won't be occupying their space at 32 33rd Street that much longer. The business has expanded so rapidly since they moved in five years ago that they've now outgrown their current 25,000 square-foot studio, and they're going to be doubling their size by moving to another, 50,000-square-foot studio elsewhere in Industry City.
And, walking through the shop with Miller, we could see why they need to move – every square inch is occupied. At any one time, the shop has 3,000 parts waiting to be assembled. When they're received from fabricators (the vast majority of their parts are made in the U.S.), they're sorted and placed onto trays and carts: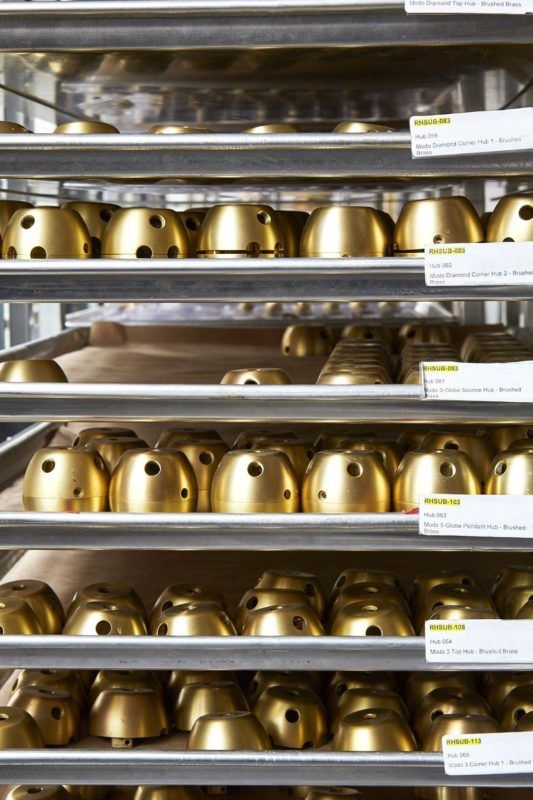 Each tray represents a single fixture that is then assembled (and sometimes customized in their metal and wood shops) by highly skilled builders, who come from a variety of backgrounds in the arts and manufacturing fields.
After the fixtures are assembled, they're carefully packed and shipped to domestic and international clients, at a rate of about 500 lamps a month.
The entire operation is highly organized: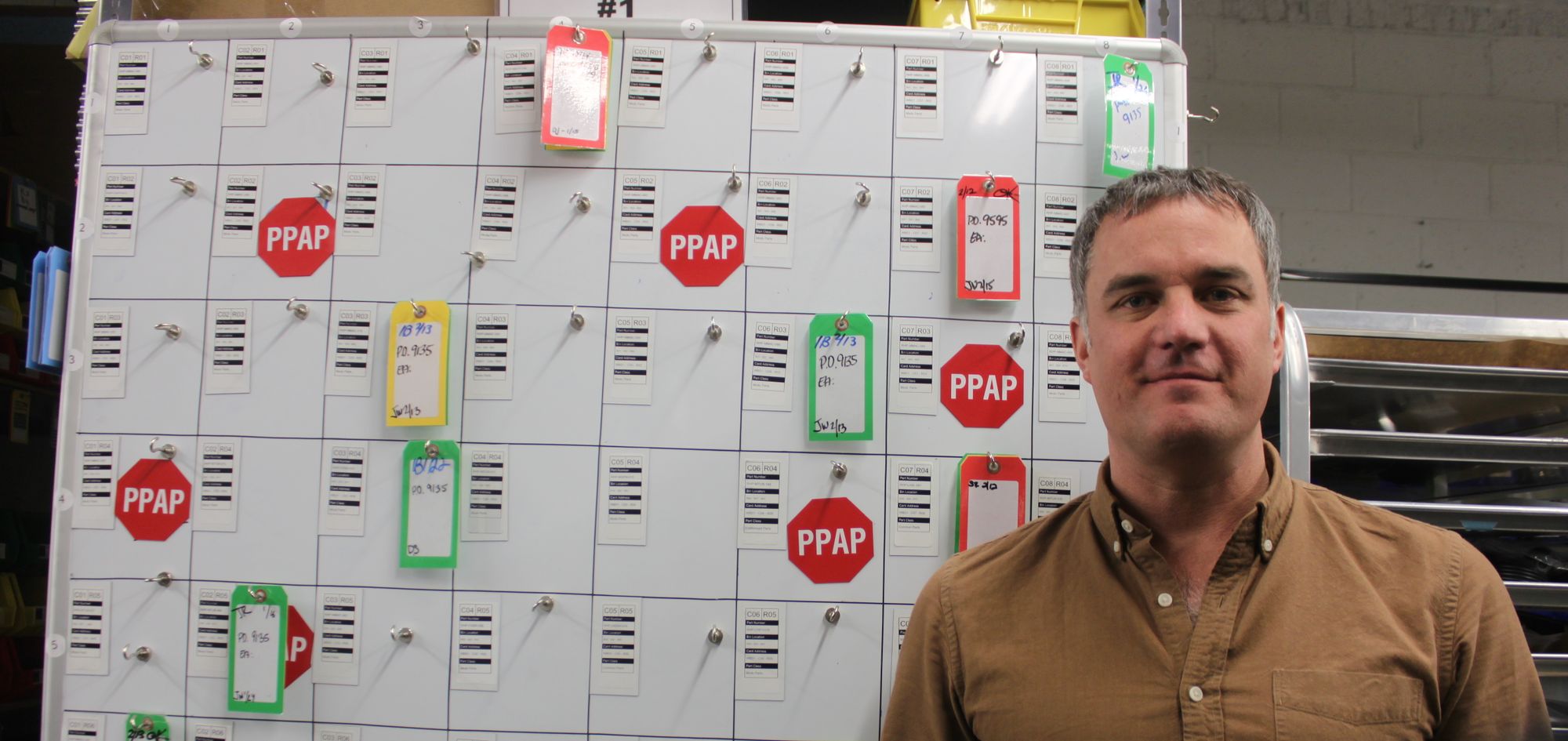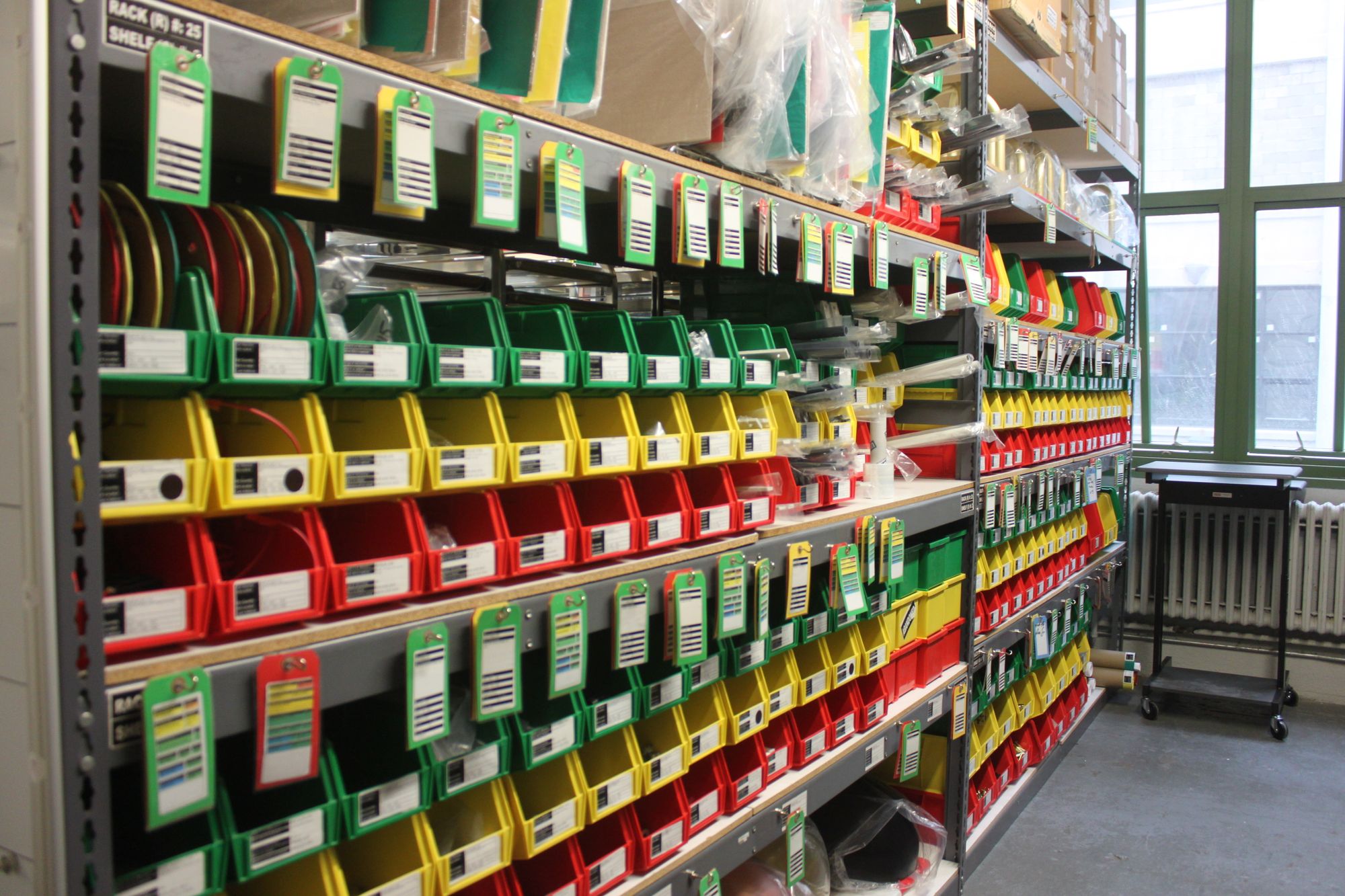 And it runs with the help of Roll & Hill's 60 employees. That's up from 15 employees when they originally opened their doors at Industry City. Several of those have even been local hires from the Sunset Park area.
In terms of job growth, Roll & Hill isn't unique to Industry City. Since 2013, Sunset Park businesses based at Industry City have collectively grown by an average of 100 jobs per month, tripling from 1,900 jobs in 2013 to more than 6,500 jobs today.
In addition to Roll & Hill, Miller runs his own design studio, where he designs not only lighting but ceramics, furniture, mirrors, and rugs.
If you want to get a better look at Roll & Hill's collection in person, they've got a showroom at 3 Mercer Street in Manhattan.
But you should know that Brooklyn is where the real action is happening.
This post was sponsored by Industry City. If you would like to reach our readers, please contact us.