Industry City Maker Spotlight: David Stark Design
Most of the products being created by the tenants of Sunset Park's Industry City are made to last (with the obvious exception of food). But one company there trades in the ephemeral. What they build are experiences.
Founded (at least in its current form) 12 years ago by President and Chief Creative Officer David Stark, David Stark Design and Production (DSI) is a full- service event design, planning, and production company that creates fully immersive experiences and strategically driven event themes that have launched, reinforced, and transformed some of the most prominent brands in the retail, entertainment, fashion, and non-profit industries, as well as for private individuals.
David and Chief Operating Officer Lauren Merkin liken the operation to an ad agency model. It all begins with the client.
"The thing we're really focused on is 'What's the story that needs to be told?'" says David. "Whether it's a corporate event, a non-profit gala, or a private celebration, our approach is to make sure every aspect of the event reflects that story. How do we make them personal, embed them with personality? It's like theater! The work is always a close collaboration with our clients and we take that very seriously. We consider ourselves their partners in bringing their story to life."
And in terms of what defines an experience, Lauren adds that, for them, it's "immersive and it engages all of the senses. It's not just about what it looks like but it's about what's happening. How are you interacting with the space?"
Both of them came to the business in somewhat roundabout fashions.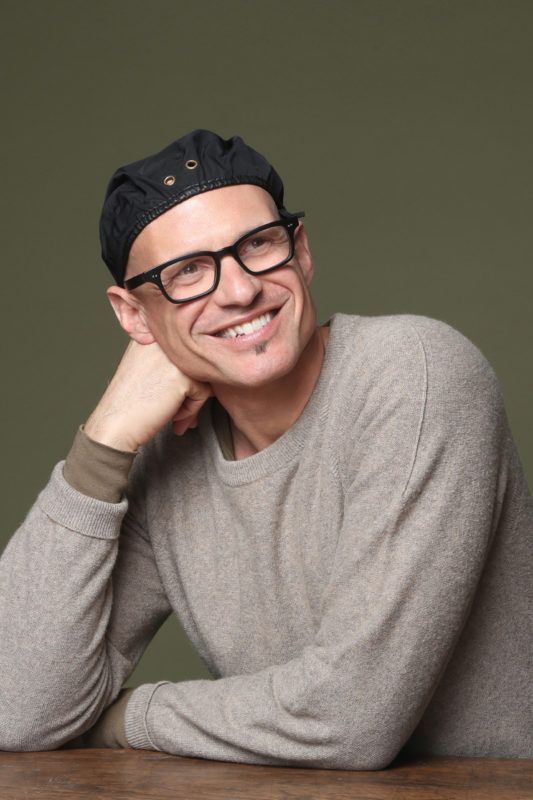 Twenty-five years ago, David was a painter working with flowers in events as a way to support his painting…until that became what he did and he eventually expanded his material palette beyond flowers to utilize all sorts of materials in bringing events to life.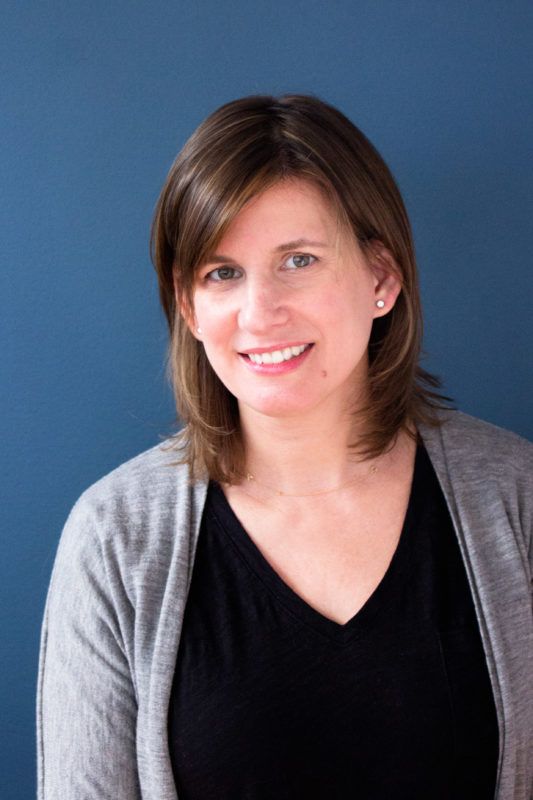 Lauren's career started in the music industry, where she worked in the marketing department of a record label. When looking for a career shift, she recognized that a lot of what she did could translate to the world of events. She began working for a large catering company, embedded at the Cooper Hewitt Museum and the Guggenheim, where she worked on several projects with David. Twelve years ago, she began working directly for him as a Project Manager, worked her way up, and now, as David puts it, she "rules the school."
To get a sense of how all this translates into what DSI actually produces, here is a look at some recent projects:
For the annual World of Kiehl's experience, they created a journey filled with fun and surprising installations, like a prop plane photo op and oversized product bottles, overflowing with the products' natural botanical ingredients.
The Brooklyn Museum commissioned DSI to create a radical, disruptive, yet elevated Artists Ball. Their answer to that challenge? Utilize the most unexpected (and inexpensive) everyday material – toilet paper and paper towels! The dining table centerpieces became a radical art installation, highlighting the transformative power of artistic creation.
Robin Hood Foundation Annual Benefit
As a longtime collaborator with this high profile, poverty-fighting organization, DSI develops the creative vision for this gathering of 4,500 of the city's biggest luminaries and influencers that celebrates not just the accomplishments of the organization but all of the friends and supporters who make those accomplishments possible.
So how did DSI decide to headquarter their innovative work out of Industry City?
Short answer: they needed more space – for people, for building, and for storage.
They used to operate out of 7,000 or so square feet in Red Hook, 2,500 of which was their studio. Plus, they had an additional 5,000 square-foot studio space in Gowanus. Part of their goal was to find somewhere in which their studio and offices could be within walking distance. And frankly, they were just busting at the seams.
Lauren sums it up well. "We used to interview people in the office supply closet," she says.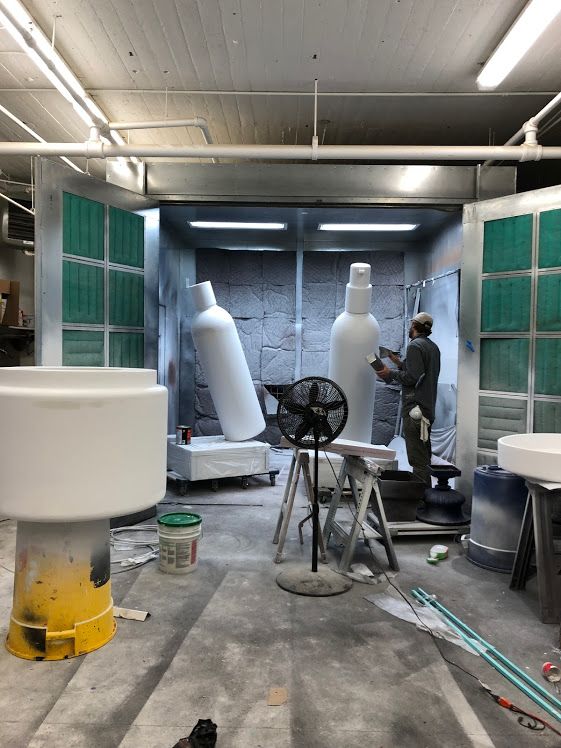 Things certainly changed after moving to Industry City in 2016. Now they have 25,000 square feet of working space housing a wood shop, a finishing room, a floral studio, a craft studio, and a shipping/receiving area. Then they have an additional 9,000 square feet of storage/warehouse space.
In addition, they have ample office space (housed in a different building from their studio). And they designed their offices to promote collaboration and growth in a way that wasn't possible previously. They even have space for clients to camp out right in their offices to get immersed in the process with David and the team.
Being at Industry City has enabled them to do things they never could have done at their old space.
"We used to brainstorm ideas that would get killed because we didn't have the space to build them," David remembers.
Their staff has also grown while at Industry City. They have 54 full-time staff now, up from 40 when they moved there, with about 150 people on their part-time roster. And they've taken advantage of the Industry City community, partnering with the onsite Innovation Lab to provide local candidates opportunities for open positions and internships, including one full-time hire who is "amazing."
As Lauren points out, that community is something that they're particularly excited about. "Beyond the recruiting, the community of Industry City has been really great for us here. Since moving, we've partnered with other makers – ironworkers, print vendors, food purveyors – who are also based at Industry City. It's been wonderful to be a part of this creative community of makers."
This post was sponsored by Industry City. If you would like to reach our readers, please contact us.