Hooray – The Circus Is Coming To Applebee's!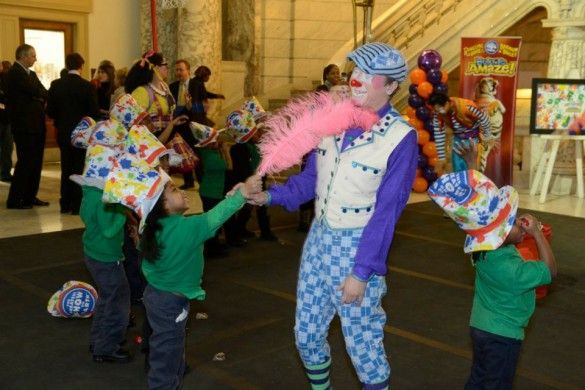 As part of a yearly partnership between Applebee's Neighborhood Grill & Bar and Ringling Bros. and Barnum & Bailey® Circus, kids will have an opportunity to meet the clowns from the "Greatest Show on Earth" tomorrow night, March 5 at 7:00 p.m., when members of the famed circus come to Applebee's, 2505 Emmons Avenue (corner of Bedford Avenue) to
clown around
perform their shtick.
To sweeten the deal, kids will also have a chance to score discount passes to see the Ringling Bros. and Barnum & Bailey® "Built to Amaze!" shows taking place March 20 through April 1, 2013 at the Barclays Center in Downtown Brooklyn.
"Built To Amaze!" is the 143rd edition of the Greatest Show On Earth. According to Ringling Bros.' website, "Circus performers from across the globe create the perfect blend of athleticism and bravery, where power meets fearlessness and amazement has no bounds."