Honoring Brooklyn Educators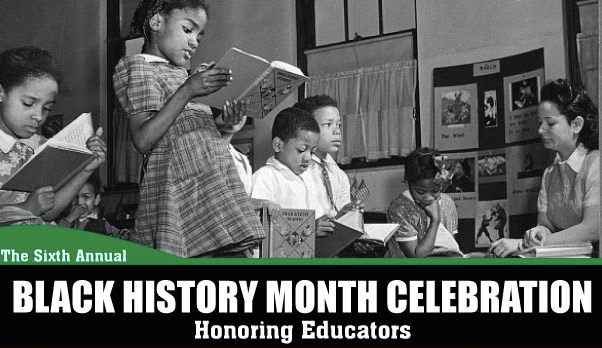 DOWNTOWN BROOKLYN/PARK SLOPE – Every year Brooklyn Borough Hall celebrates Black History Month by honoring leaders and "modern-day heroes" who have worked toward advancing equality and justice in the borough. Next week's 6th Annual Black History Month Celebration will continue the tradition by honoring local educators.
Join Brooklyn Borough President Eric Adams on Wednesday, February 27 in honoring "educators and non-traditional teachers across Brooklyn who are committed to making an impact on shaping the lives of our young people."
The event's keynote speaker will be David C. Banks, President and CEO of The Eagle Academy Foundation. Launched in 2005, The Eagle Academy Foundation is a mentoring program for inner city males in grades 6 through 12. The organization has taught more than 3,500 young men of color across its network of six college-preparatory schools. Learn more about The Eagle Academy Foundation here.
Black History Month Celebration
Wednesday, February 27, 6pm to 9pm
Brooklyn Borough Hall, 209 Joralemon Street, Downtown Brooklyn
RSVP here
Elsewhere, last Thursday, on Valentine's Day, the Park Slope Barnes & Noble announced the ninth annual "My Favorite Teacher Contest," giving high school students (aged 14 and up) a chance to show their teachers some love.
Like last year's contest, students can submit essays, poems, or thank-you letters that express how a teacher has influenced them and why they appreciate and admire the educator. Unlike last year, instead of dropping off entries at the Park Slope Barnes & Noble store (267 7th Avenue ), submissions will be collected online only at www.bn.com/myfavoriteteacher.
Entries will be judged on the "compelling nature of the teacher's inspiring qualities, the sincerity of the student's appreciation and the quality of expression and writing," according to the contest rules. Only high schoolers aged 14 or older and current elementary, middle, or high schools teachers in the United States are eligible to win.
The "Barnes & Noble National Teacher of the Year" will be awarded $5,000 and their school will also receive a $5,000 prize. The winning teacher will be honored at a community celebration at their local Barnes & Noble store. The student who submits the winning entry will receive a $100 Barnes & Noble gift card.
This year's competition will not feature a local/regional round—all nominations will be submitted for the national competition.
"Out of the hundreds of students you work with, to have one that's inspired enough to write something about you is a reward like no other," said 2018 winner Lem Andrews, an advisor at Booker High School in Sarasota, Florida.
Click here to nominate your favorite teacher. The deadline for submissions is Thursday, March 14 at 11:59pm.