Homeless Shelter on Coney Island Avenue Open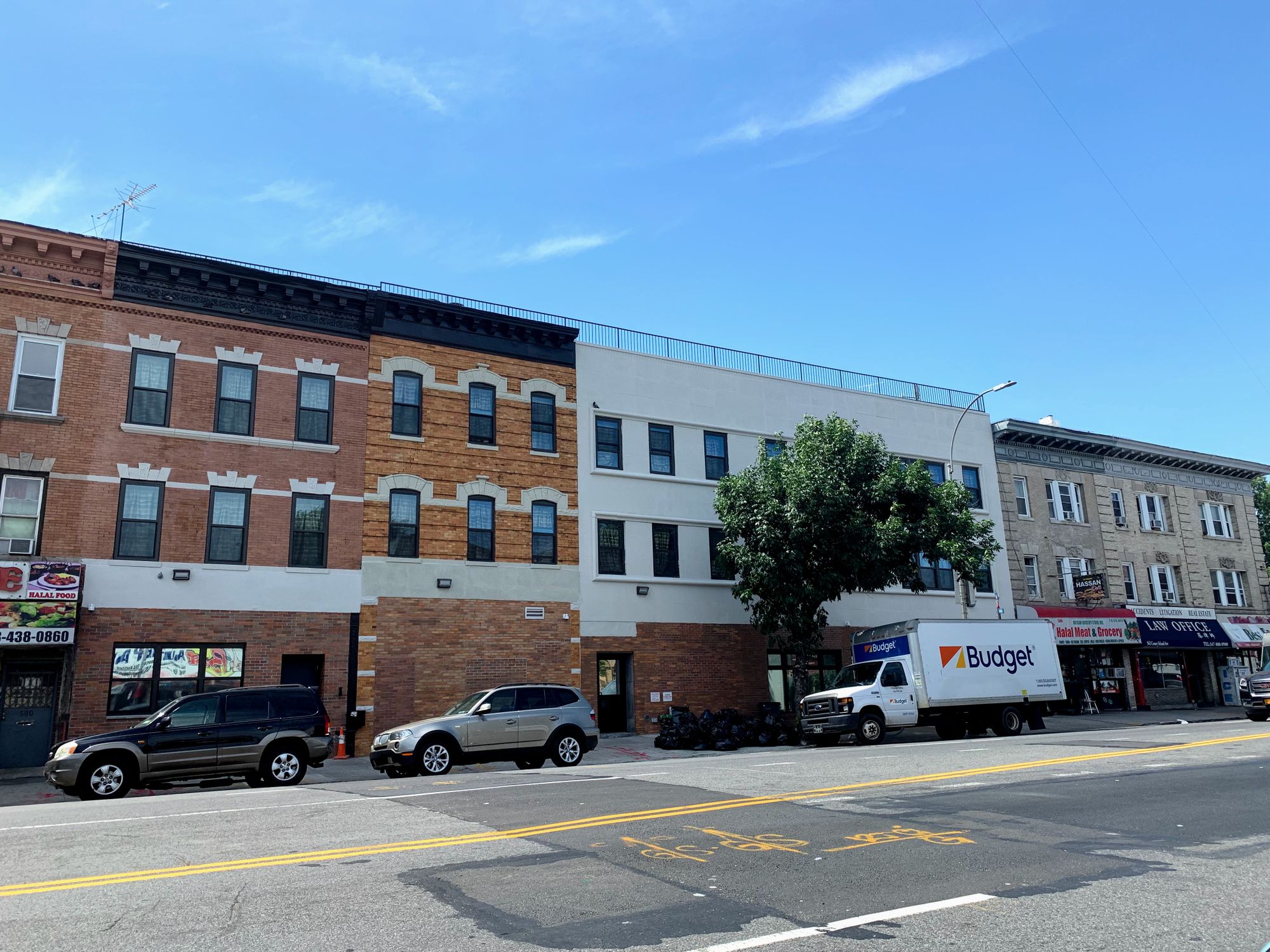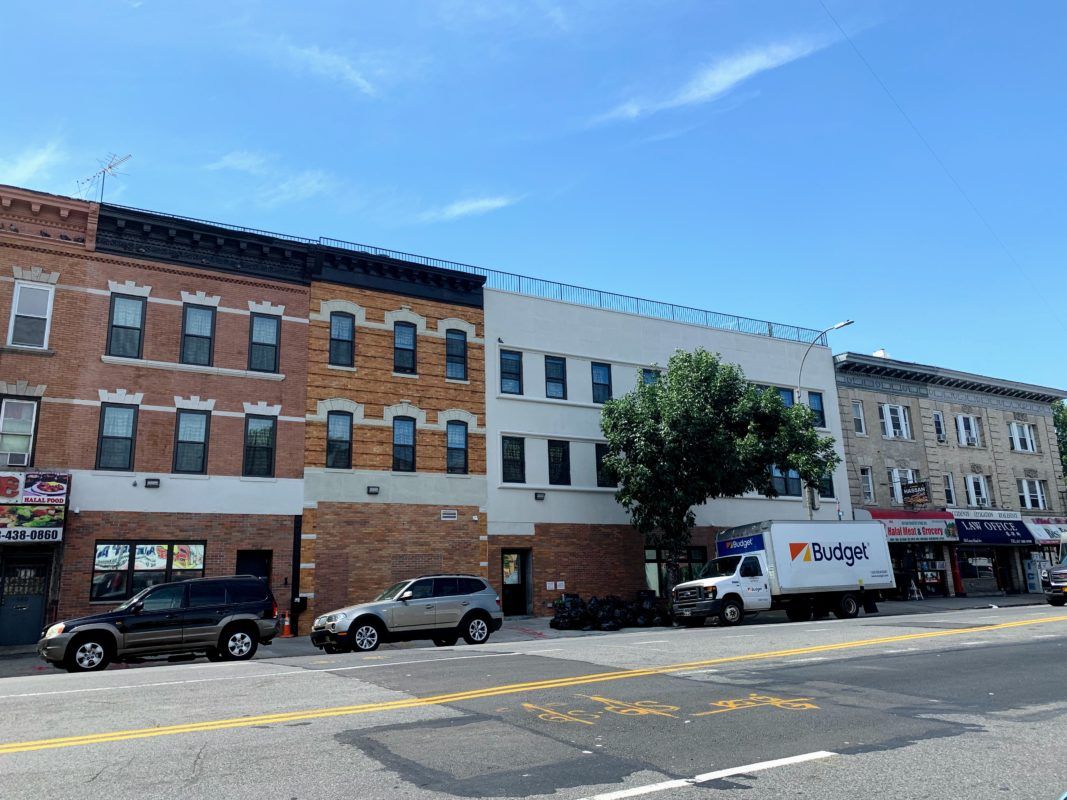 KENSINGTON/DITMAS PARK – The homeless shelter for 139 men quietly opened at the end of July after extensive renovations to the old Park Manor adult home buildings.
The new address is 566 Coney Island Avenue, just south of Beverley Road, and the shelter comprises three buildings (the white one as well as two on the left of it).
We have been repeatedly asking the Department of Homeless Services (DHS) for information about the shelter since February, but are yet to receive an answer to any of our questions, including the exact date when the shelter opened.
What we have learned in the meantime is that the entire contract for the facility is $48,919,944.00 and the term of this contract is from January 1, 2019, to June 30, 2024, with one option to renew from July 1, 2024, to June 30, 2027. Rate per month per bed (the men are housed dormitory style) is $5,332, and includes services – you can read more about rules the shelter is expected to comply with here. How much is being paid in rent to the landlords remains unclear.
There is a Community Advisory Group meeting tonight for the shelter to which press is not invited. Do let us know if you attend what was discussed.
Assemblyman Robert Carroll who represents the area and whom we spoke on the phone with earlier today said that he has received no complaints about the new shelter or its residents, and was pleased with his experience working with DHS and Black Veterans For Social Justice who operate the shelter.
Carroll also wanted to note that he's aware of the many complaints both from residents and neighborhood businesses about a group of men who drink, sleep, and use sidewalks around Cortelyou and Coney Island Avenue as bathrooms.
He told Bklyner that they were not associated with the shelter, and that it was not clear whether they were homeless, but that he was working with both 70th and 66th Precincts and other organizations to find a lasting solution.