Holocaust Memorial Park Ceremony Marks A Grim Anniversary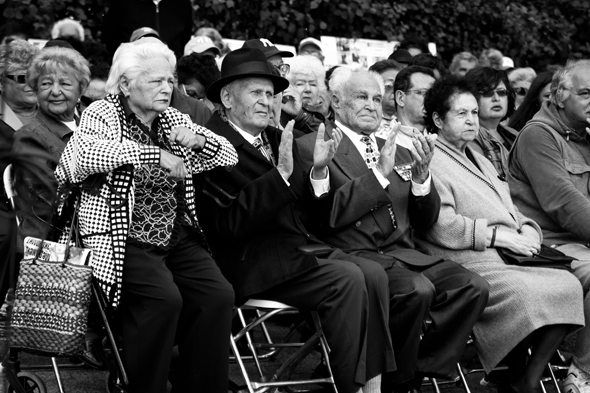 More than 200 members of Southern Brooklyn's Russian Jewish community converged upon Holocaust Memorial Park this past weekend to participate in a somber ceremony of remembrance, marking 70 years since the beginning of the mass killings of Jews in the former Soviet Union by the Nazis and their collaborators during World War II.
Rabbi Moshe Chaim Levin led attendees in prayer and Holocaust survivors lit memorial candles as the area's Russian Jewry commemorated the lives and mourned the deaths of more than three million Jews, killed in Babi Yar, the Minsk ghetto, and Transnistria, previously thriving cities, states and shtetls, which were turned into blood-soaked mass graveyards by murderous regimes.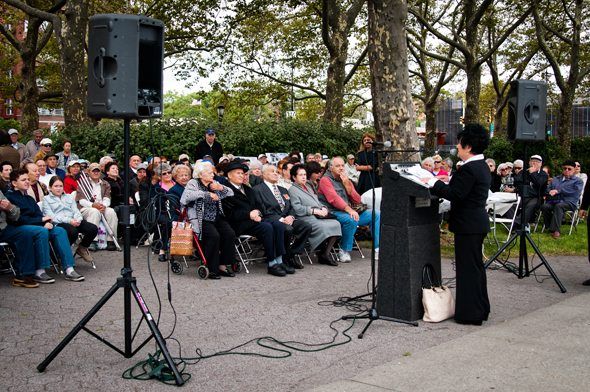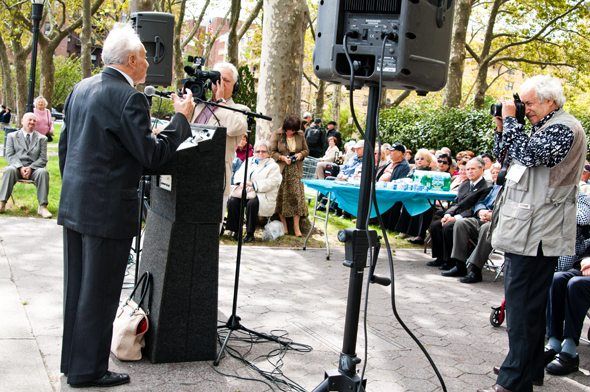 Speakers in attendance included Assemblyman William Colton; Leonid Rozenberg, president of the American Association of Invalids & Veterans of World War II, and representatives from the offices of Brooklyn Borough President Marty Markowitz and City Comptroller John Liu, who used the pulpit to blast Iranian President Mahmoud Ahmadinejad and the terrorist group Hamas "for trying to repeat the horrors of Holocaust."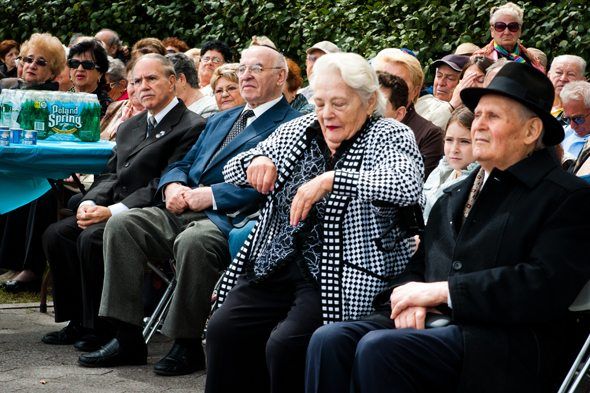 Additionally, some of the children in attendance won an essay competition about the Holocaust and received checks in the amounts of $100, $200 and $300 from the Council of Jewish Émigrés Community Organizations (COJECO).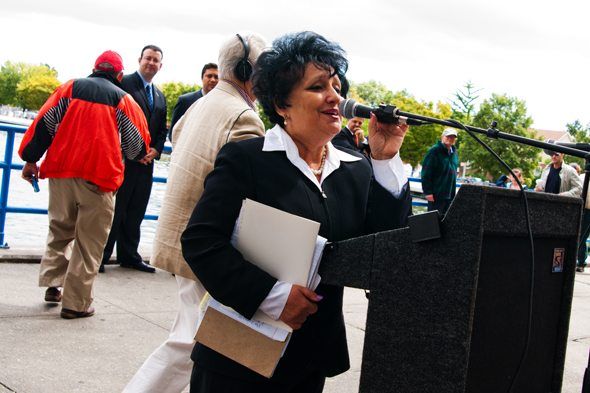 Second generation Holocaust survivor and dedicated community activist Bella Gubenko of the Hebrew Immigrant Aid Society helped organized and MC the annual event.