Holiday Lights, Santa Cruises Down Fifth Ave & More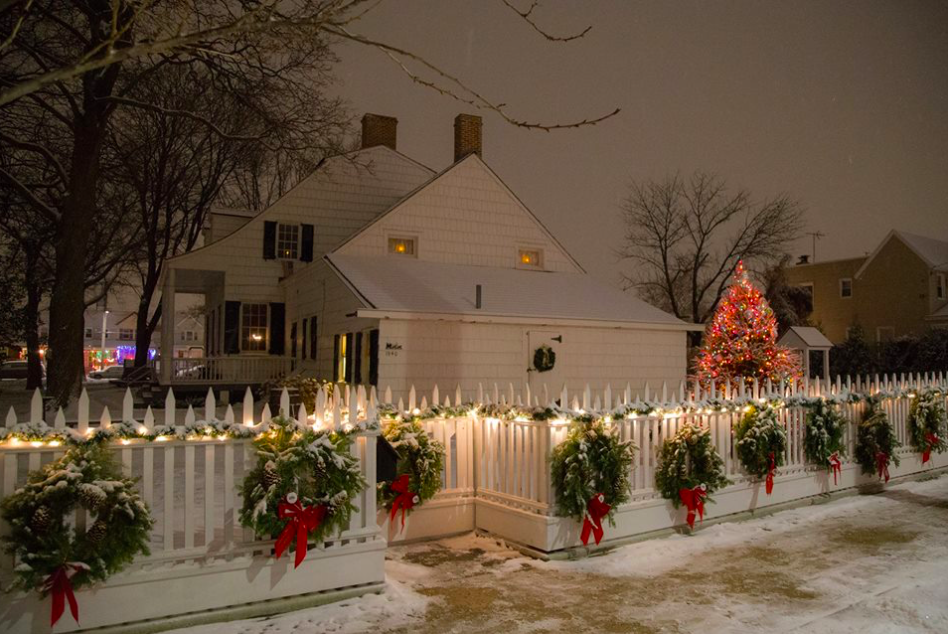 It's December! That means the residents of Dyker Heights are setting up their famous, dazzling holiday displays from 83rd to 86th Streets between 11th to 13th Avenues. There's even a guided bus tour complete with Christmas music and fun facts about the neighborhood. Learn more at the Dyker Heights Christmas Lights Facebook page.
Check out our list below of other upcoming fun holiday events.
Sunday, December 2 – Sunday, December 9
Grand Army Plaza Menorah Lighting
The largest menorah in Brooklyn will be lit every night of Hanukkah! Each evening will feature live music, latkes, and gifts for children.
See the schedule below:
Sunday, December 2 – live concert begins at 4:30pm
Monday, December 3 at 6pm
Tuesday, December 4 at 6pm
Wednesday, December 5 at 6pm
Thursday, December 6 at 6pm
Friday, December 7 at 3:30pm
Saturday, December 8 at 7pm
Sunday, December 9 at 5:30pm
Sunday, December 2

Community-wide Chanukah Festival
DOLAJ Party Hall, 600 Coney Island Avenue
Celebrate the festival of lights and enjoy fresh Latkes – made on premises, delicious salad bar, and gourmet cheese! Activities for children include Donut decorating, Face painting, Balloon twisting and much more!
RSVP:
ChabadCentralBrooklyn.com/Festival
Cost:  $5 per  person, $20 per family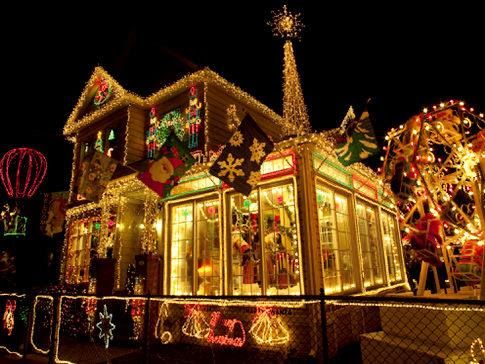 Canarsie Annual Holiday Display
Corner of Flatlands Avenue and East 93rd Street, Canarsie
5pm
Lifelong Canarsie resident Frank Seddio oversees this annual event that features more than 50,000 lights, nearly 100 animated dolls, and a talking Christmas tree across eight festive displays!
Thursday, December 6
Annual Atlantic Avenue Holiday Tree Lighting Ceremony & Party
St. Cyril of Turov Belarusian Orthodox Church, 401 Atlantic Avenue (at corner of Bond Street), Boerum Hill
6pm to 8pm
CAMBA Park Slope 22nd Annual Tree Lighting Ceremony
1402 8th Avenue (between 14th & 15th Streets), Park Slope
6pm
13th Annual DUMBO Holiday Tree Lighting Ceremony
Pearl Street Triangle (on Water Street between Adams Street and Anchorage Place), DUMBO
4pm to 7pm, tree lighting at 6pm sharp
The DUMBO Improvement District invites all to the 13th Annual DUMBO Holiday Tree Lighting Ceremony for carols, calypso, cocoa, and more!
The event organizers will also host the Big Brooklyn Holiday Toy Drive. They'll collect unwrapped toys for children up to 14-years-old.
Friday, December 7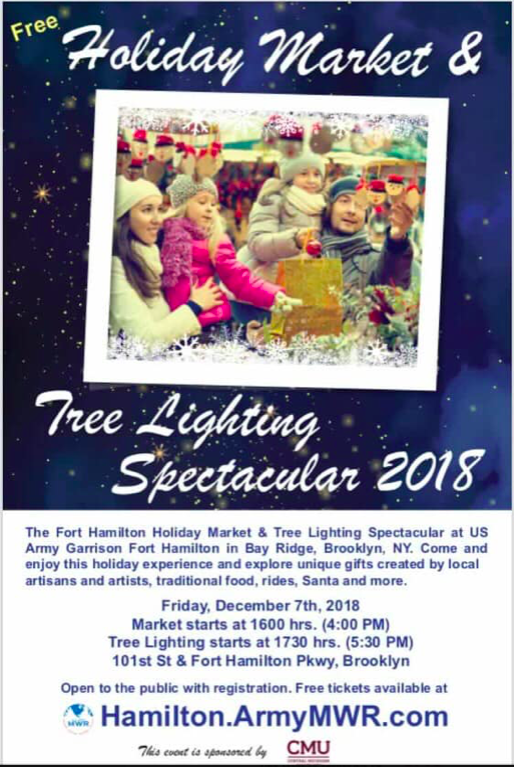 Fort Hamilton Holiday Market & Tree Lighting Spectacular
Fort Hamilton Army Base, 101st Street & Fort Hamilton Parkway, Bay Ridge
4pm, tree lighting at 5:30pm
Shop for holiday gifts by local makers, meet Santa, and more! Registration and photo ID required.
Thomas Greene Park Holiday Tree Lighting
Thomas Greene Playground (between 3rd Avenue & Douglass), Gowanus
4pm to 6pm
This annual holiday tree lighting event includes a visit from Santa.
Carroll Park Holiday Tree Lighting
Carroll Park (between Smith & Court and President & Carroll), Carroll Gardens
6pm to 7pm
Join Court Street Merchants Association, Friends of Carroll Park, elected officials, neighbors, and maybe even Santa at this holiday tree lighting event at the Louis Valentino, Jr. Ballfield. A party will follow at the Robert Acito Park House.
The event organizers will also host a holiday food drive for City Harvest. They'll collect non-perishable canned or boxed items.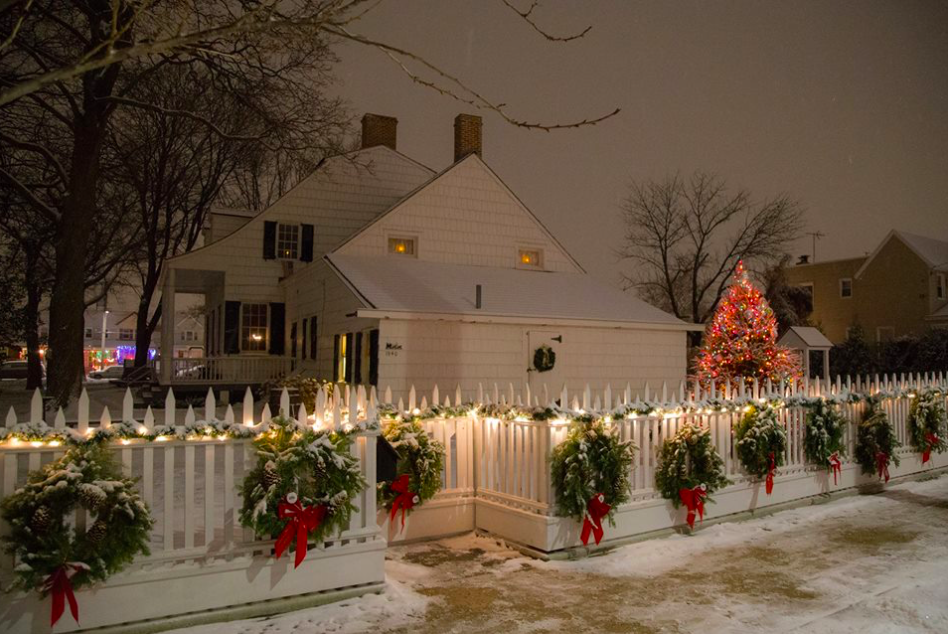 Annual Lott House Tree Lighting with Sinterklaas
Hendrick I. Lott House, 1940 East 36th Street (between Fillmore Ave. & Ave S), Marine Park
6pm to 8pm
This annual event features music, hot cocoa, cookies, and a visit from Sinterklaas—Dutch for Saint Nicholas, the patron saint of children.
Sunday, December 9
5th Annual Fort Greene Tree Lighting Ceremony
Fort Greene Park (Myrtle Avenue & St. Edwards Street), Fort Greene
4pm to 5:30pm
Gather with neighbors for free hot cocoa, cookies, and selfies with Santa at this annual tree lighting in Fort Greene Park. There will also be a toy drive collection.
Wednesday, December 12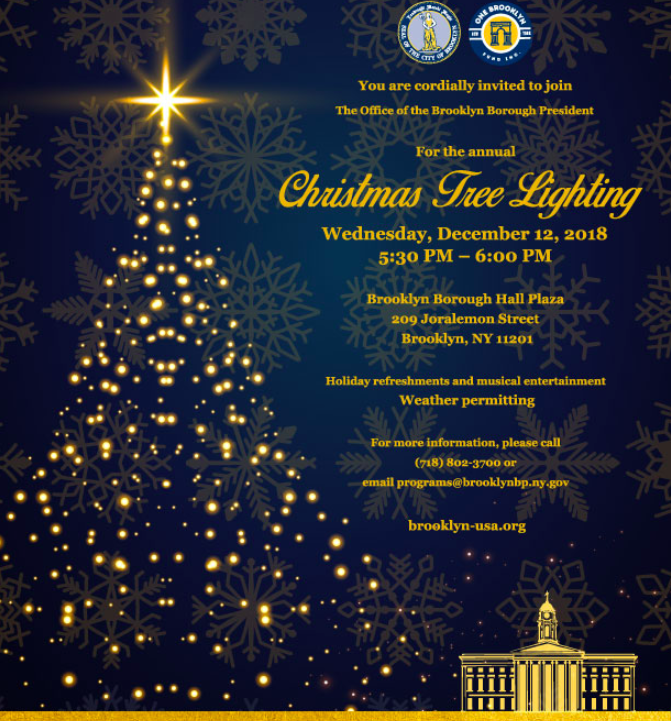 Brooklyn Borough Hall Christmas Tree Lighting
Brooklyn Borough Hall Plaza, 209 Joralemon Street, Downtown Brooklyn
5:30pm to 6pm
Join Brooklyn Borough President Eric Adams at this annual event where there will also be holiday refreshments and musical performances (weather permitting).
More holiday fun….
Coney Island Holiday Lights
Mermaid Avenue, Coney Island
While the holiday lights were already switched on earlier this week, be sure to check out the illuminated decor on Mermaid Avenue. Thousands of LED lights and a "Welcome to Mermaid Avenue" sign will welcome shoppers and visitors throughout the holiday season.
Santa on 5th Avenue, Park Slope
Santa Claus will be cruising along 5th Avenue in Park Slope in a burgundy 1966 Dodge Dart convertible from 2pm to 5pm on Saturday, December 1. Two groups of costumed Carolers from Opera on Tap will also perform for shoppers and passersby on 5th Ave.
Santa's schedule:
2:30pm – Santa and friends (a Christmas Tree, Reindeer, Elf and Mrs. Claus) will be at The Old Stone House (J.J. Byrne Park)
3pm to 4:30pm – Santa will pose for free photos at Prospect Bar and Grill at 545 5th Avenue (between 14th-15th Streets)
4:30pm to 5pm – Santa heads back on foot to the Old Stone House
If you miss Santa and the gang tomorrow, they'll be back the following two Saturdays. On December 8, from 10am to 12:30pm, they'll be at The Old Stone House. On December 15, catch them at Du Jour Bakery (365 5th Ave) from 3pm to 4pm and Pure Bistro (88 5th Ave) from 4:30pm to 5:30pm.
Sunset Park 5th Avenue Holiday Trolley Rides
5th Avenue (between 38th and 64th Streets), Sunset Park
Saturday, December 15, Sunday, December, 16, and Saturday, December 22
While the Sunset Park Fifth Avenue Business Improvement District lit up its Christmas tree last week outside of Our Lady of Perpetual Help on the corner of Fifth Avenue and 60th Street, they will offer free rides in an old-timey trolley making all B63 stops along 5th Avenue from 38th to 64th Street.
Wrapping Up Addiction: A Holiday Gift Wrapping Fundraiser
Dekalb Market Hall, 445 Albee Square West (basement level by Flatbush entrance escalator), Downtown Brooklyn
Every Friday, Saturday, and Sunday through December 23, 10am to 7pm
Drop off your gifts at this wrapping station and a member of the Brooklyn Adult and Teen Challenge team will wrap it up and make it festive. The cost ($5, $10, $15 per gift depending on size) goes towards supporting Brooklyn Adult & Teen Challenge.
Also, in celebration of Hanukkah, Katz's at Dekalb Market Hall will give away 800 latkes! The first 100 people in line during each of the eight nights of Hanukkah (December 2 through 10 starting at 6pm) will receive a latke.