History at Home: This Day in the Brooklyn Daily Eagle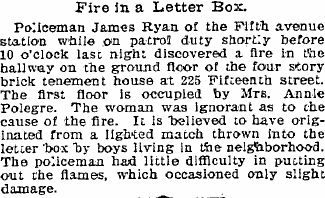 As we wander about our modern neighborhood, caught up in the hustle and bustle of everyday life, it's easy to ignore the long and vibrant history of our community. Let's remedy that. Every weekend, we'll take a step back, with the help of the Brooklyn Daily Eagle archives, and explore what was happening around South Slope over a century ago.
Having trouble with your servant girl again? On this day in 1897, an "Aged Housekeeper" recalls the good ole days when wages for servants were small, and mistresses were not in awe of the household help.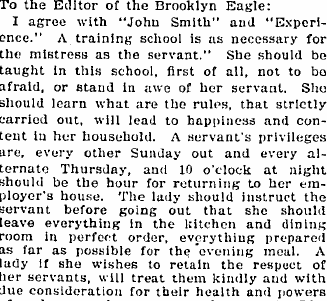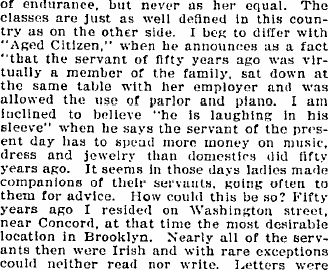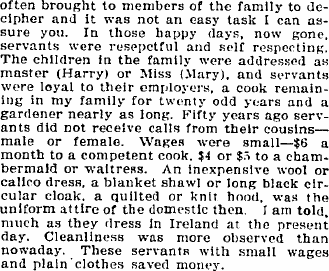 You can find the full letter here.
Back in 1897, the parks department waged war on an invasion of squirrels in Prospect Park.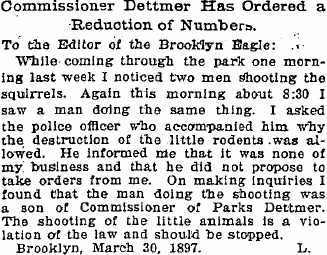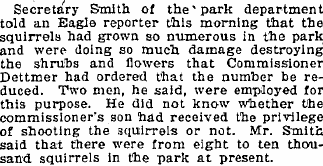 On March 31,1897, some local rapscallions tossed a lighted match into the letterbox at 225 15th Street…and we thought kids today were trouble.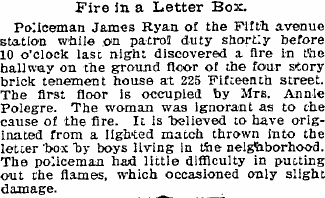 Have an interesting bit of South Slope history to share? Send it toeditor@bklyner.com, and we'll publish it in our weekly History at Home segment.