Hikind Being Investigated By Cuomo's Anti-Corruption Commission For Maimonides Ties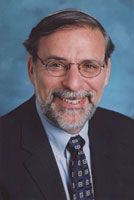 Assemblyman Dov Hikind's activities involving his radio show and Maimonides Medical Center is being investigated by the Moreland Commission. The New York Daily News is reporting that Hikind is being investigated for potential conflicts of interest and discrepancies surrounding $65,000 he received from the medical center in 2012.
In July, we reported on the revelations that Hikind's dealings with Maimonides were raising eyebrows. Hospital executives revealed they paid Hikind $65,000 to promote their center on Hikind's popular radio show. Initially, Hikind reported no extra earnings in 2012. When prodded over the matter, he noted that his company, DYS Productions, received somewhere between $5,000 to $20,000, with little indication as to where the rest of the money went.
Controversy also surrounds Hikind potential abuse of his role as a lawmaker while serving as a Maimonides pitchman. A Crain's report from July highlighted possible conflict of interest:
Mr. Hikind, who has spoken at ceremonies honoring Maimonides officials, frequently promotes the hospital in his governmental newsletter. Maimonides, which has thrived as other nonprofit hospitals have struggled financially, has touted its ties to elected officials who help secure funding. But hospital officials said Maimonides' payments to Mr. Hikind's company pose no conflicts on their end, and that it advertises on his show to reach local residents. Borough Park is a famously insular community.
Dick Dadey, executive director of good-government group Citizens Union, said it makes sense for Maimonides to buy time on Mr. Hikind's program. The problem is that the assemblyman repeatedly failed to make his outside income public.
"The fact that he didn't disclose it raises the question of why he didn't," Mr. Dadey said. "If there's no conflict, why not disclose it?"
The issue has now come to the attention of the Moreland Commission, an independent investigative committee created by Cuomo after lawmakers in Albany dragged their feet on creating legislation to seriously police themselves. According to the Daily News, Maimonides has received a subpoena from the commission and promised to cooperate with authorities.
"I am not going to deny the existence of that subpoena," Moreland Commission Co-Chairman William Fitzpatrick told the Daily News, refusing to comment further.
Hikind has not yet commented on the matter.