'High-Volume' Turnstiles Arrive At Park Slope's 7th Avenue Subway Station
The MTA has completed the installation of eight "high volume" turnstiles at the entrances of both 7th and 8th Avenues, announced Council Member Brad Lander in a statement released last Friday. These newcomers to the 7th Avenue subway station will replace the slower "roundabout" turnstiles at the entrance.
Lander's statement credited Robert Nelson and Mike Rosenbluth, two PBNYC volunteers who came up with the idea during the 2014 participatory budgeting process.
"While researching this project, we spent time talking to people who were waiting to get in the station, and constantly afraid they would miss their train," Nelson and Rosenbluth told Lander. "This will be a small but meaningful change in people's daily commute, and we were glad to bring the proposal to the community." The idea was supported by many straphangers who use the station regularly.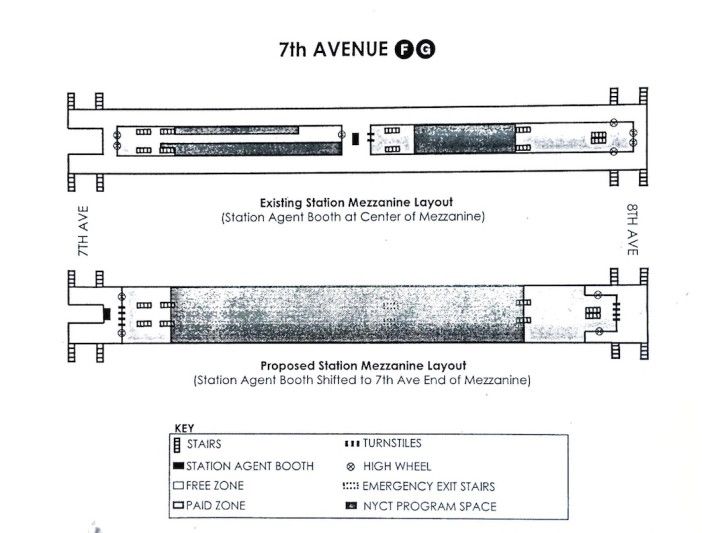 Lander also said that MTA will be moving the station booth from the middle to the 7th Avenue entrance, which accounts for two-thirds of the riders.
For purpose of rider safety, the "freezone" passageway — the center median and long hallways  — will only be accessible by riders who have already swiped their Metrocards.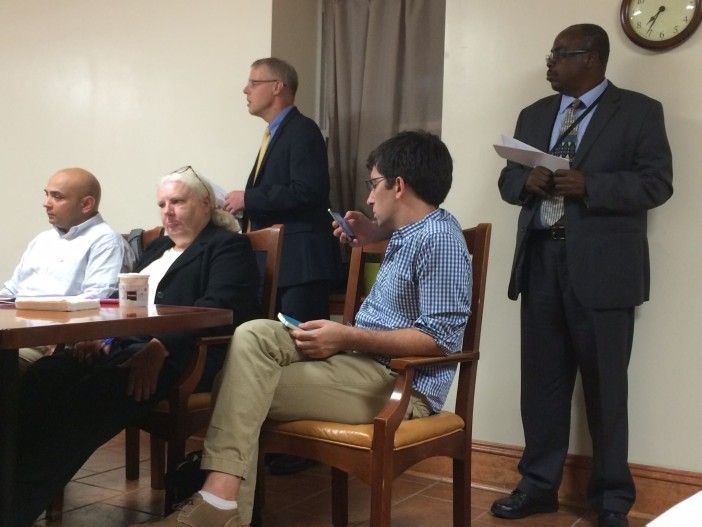 Last September, the MTA met with the CB6 Transportation/Public Safety Committee. Members and attendees noted with concern that the proposal did not have any plans to include elevators under the Americans with Disabilities Act, which they believe to be necessary for aged passengers, as well as those traveling to and from Methodist Hospital (506 6th Street at 7th Avenue).
Lander said he was still committed to the installation of an elevator, which will cost roughly $10 million. "[We] will not stop pushing until we win an elevator," said the statement, as he continued to express support for an "age-friendly" neighborhood.
Lander believes riders in Park Slope would be negatively affected by the proposed express service. "The MTA's current proposal for "F express" service would simply eliminate half of the trains serving the 6 nearby local stations – doubling the time between trains and significantly increasing crowding," said the statement.
Lander, who generally supports express service but strongly opposes the MTA's current plan, sent out 11 tweets which lay out his dissatisfaction when the service was announced in May.
"We can and must find a way to improve F-train service and offer a faster ride for the furthest-away commuters, without harming more people than we help," he said.