Help Our Public Charter Schools Grow – OPINION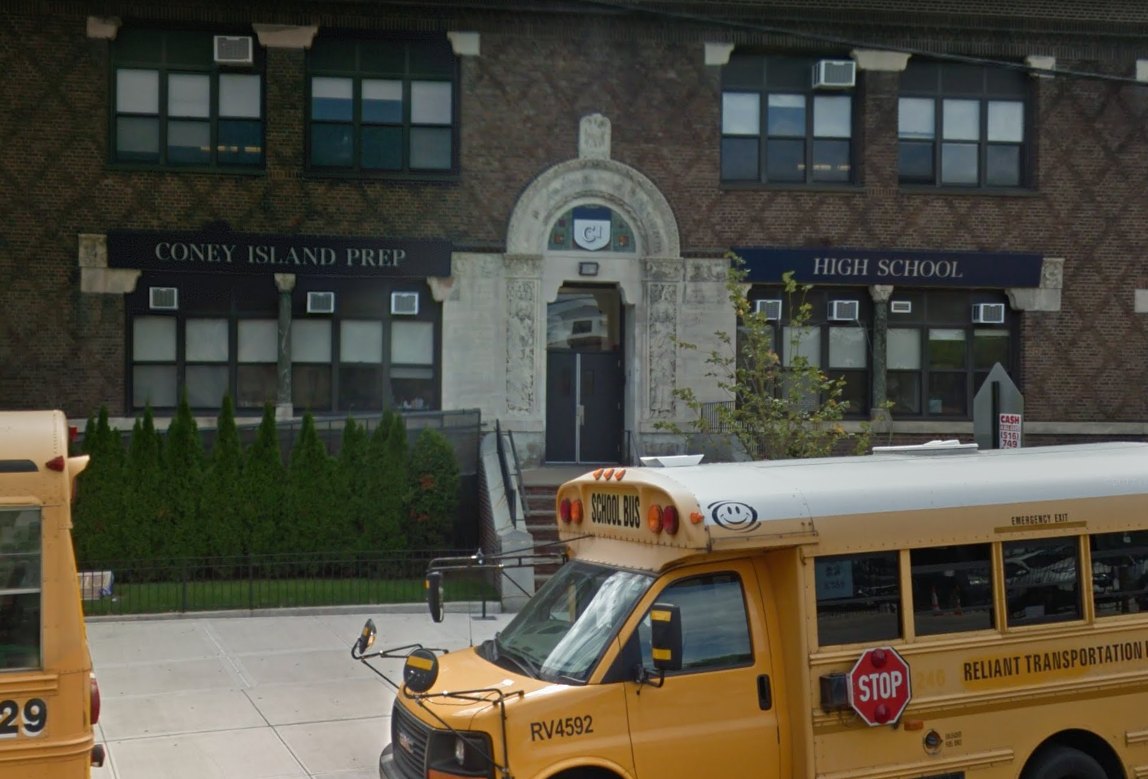 We received the following email yesterday from a student at Coney Island Prep, a public charter school of who's first graduating class last year 100% of students were accepted to college. Charter Schools remain a controversial subject, so here is a perspective from inside.
By Kadin Herrera
Even though my classmates and I are graduating high school this spring, many of us think of ourselves as the Class of 2022. We've been preparing for college since we were in fifth grade, and it was always an expectation rather than a question that we would get our undergraduate degrees.
That's because we attended Coney Island Prep, a public charter school here in Brooklyn. Our school's motto is Courage to Dream, Commitment to Succeed, and these words have guided every aspect of our school experience.
This was especially true when it came to applying for college. The teachers and staff at Coney Island Prep always told my classmates and me that we would go to college, and they dedicated themselves year after year to preparing us for this next chapter in our lives.
They inspired us to dream and helped us succeed, and it paid off. I've received early acceptance to and scholarship offers from Buffalo State, SUNY Cobleskill, New Haven University, the University of Bridgeport and Daemen College. Many of my classmates have also been accepted to college early, and the rest will be accepted regular decision in the spring.
Unfortunately, a lot of the kids I grew up with didn't get the chance to attend a school like mine. The schools they attended in Brooklyn or other parts of the city didn't give them the expectation that they would attend college, and didn't give them the tools to pursue higher education.
I don't think this is right. All kids should get the chance to go to schools where college is treated like a real and achievable option, no matter what neighborhood they live in or how much money their families make.
One way to make this happen is to give more students the opportunity to attend public charter schools like Coney Island Prep. The public charter schools in New York City are known for starting college preparation at a young age, sending many of their graduates to notable colleges and universities, and instilling in their students the confidence to achieve amazing things.
These schools have thousands of families on their waiting lists, but until they get the resources they need from the city and state governments they won't be able to grow and accept more kids. Dozens of parents were in Albany last week explaining the situation to state legislators, and it's important that these elected officials listen.
Our elected representatives in Albany and in City Hall need to give fair treatment to and invest in public charter schools. The more schools like Coney Island Prep our city has, the more kids we'll have going off to college ready and motivated to make a difference in the world. By the time I graduate from college as part of the Class of 2022, I hope to see this vision coming true in New York City.
We welcome editorials from Brooklyn residents and on all things Brooklyn – please email Liena@bklyner.com, keep it to about 500 words and we will consider publication. Opinions are those of the writer(s) and do not necessarily reflect those of BKLYNER or its staff.