Help Opera on Tap Reach Their $15,000 Goal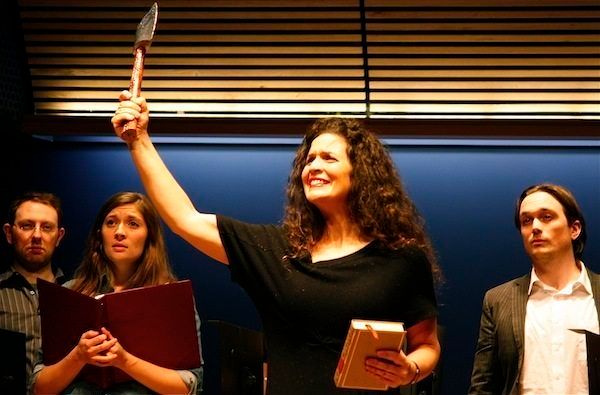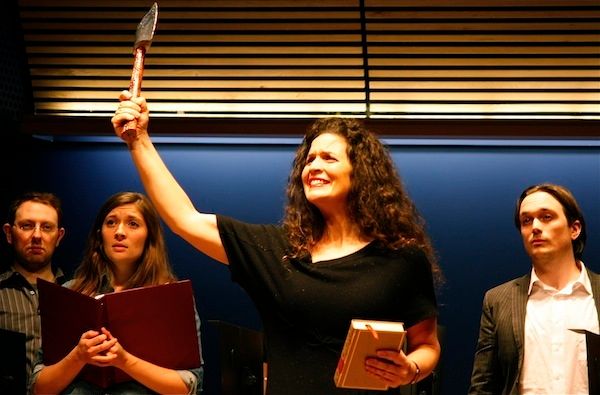 The gang from Slope Cellars is showing some Facebook love to their friends at Opera on Tap today.
Not familiar with Opera on Tap? Here's a little synopsis from the group's website:
Opera on Tap (OOT) began as a small monthly gathering of ambitious, classically trained singers, looking for more performance opportunities and a place to try out new repertoire, but has since grown into a nationwide organization with a youth education component and twelve national chapters. Opera on Tap's core mission is to bring opera to the uninitiated by performing in bars, rock venues, and other alternative spaces while providing opportunities for the performers who keep the art form alive.
The frequent South Slope performers, who can often be found at Freddy's or Barbes, are raising funds for their first full production, Smashed: The Carrie Nation Story, "an absurdist take on the life of Carrie Nation, a radical turn-of-the-century teetotaler, who furthered her cause through vandalism –namely, attacking drinking establishments with a hatchet."
With 9 days left in their online campaign, the group has raised $6,535 of their $15,000 goal, so if you're interested in offering some support, be sure to visit the Opera on Tap Indiegogo fundraising page, and help this extraordinarily talented team get their project off the ground.
Image via Opera on Tap