Brooklyn Tech Student Missing Since Thursday Was Found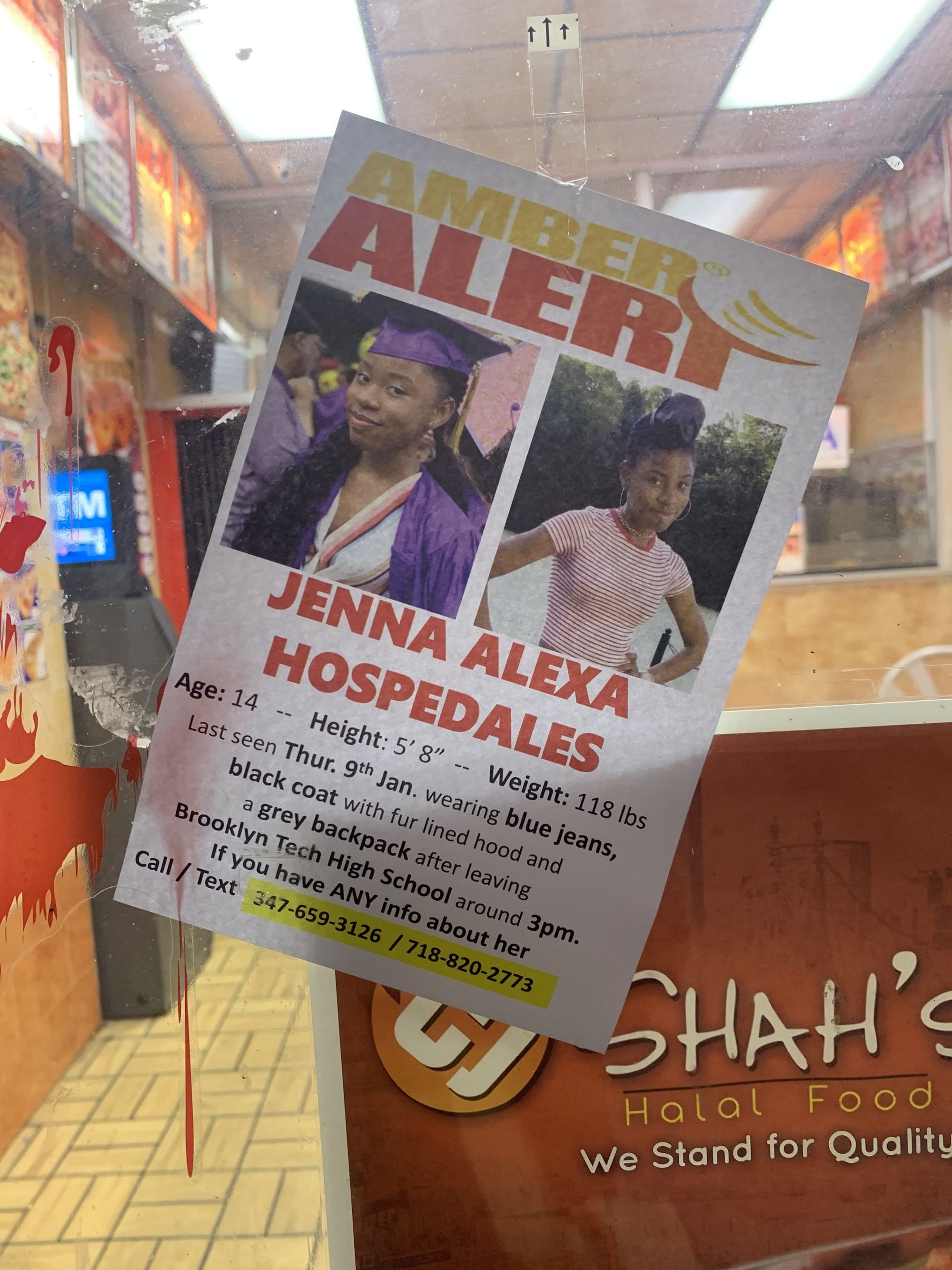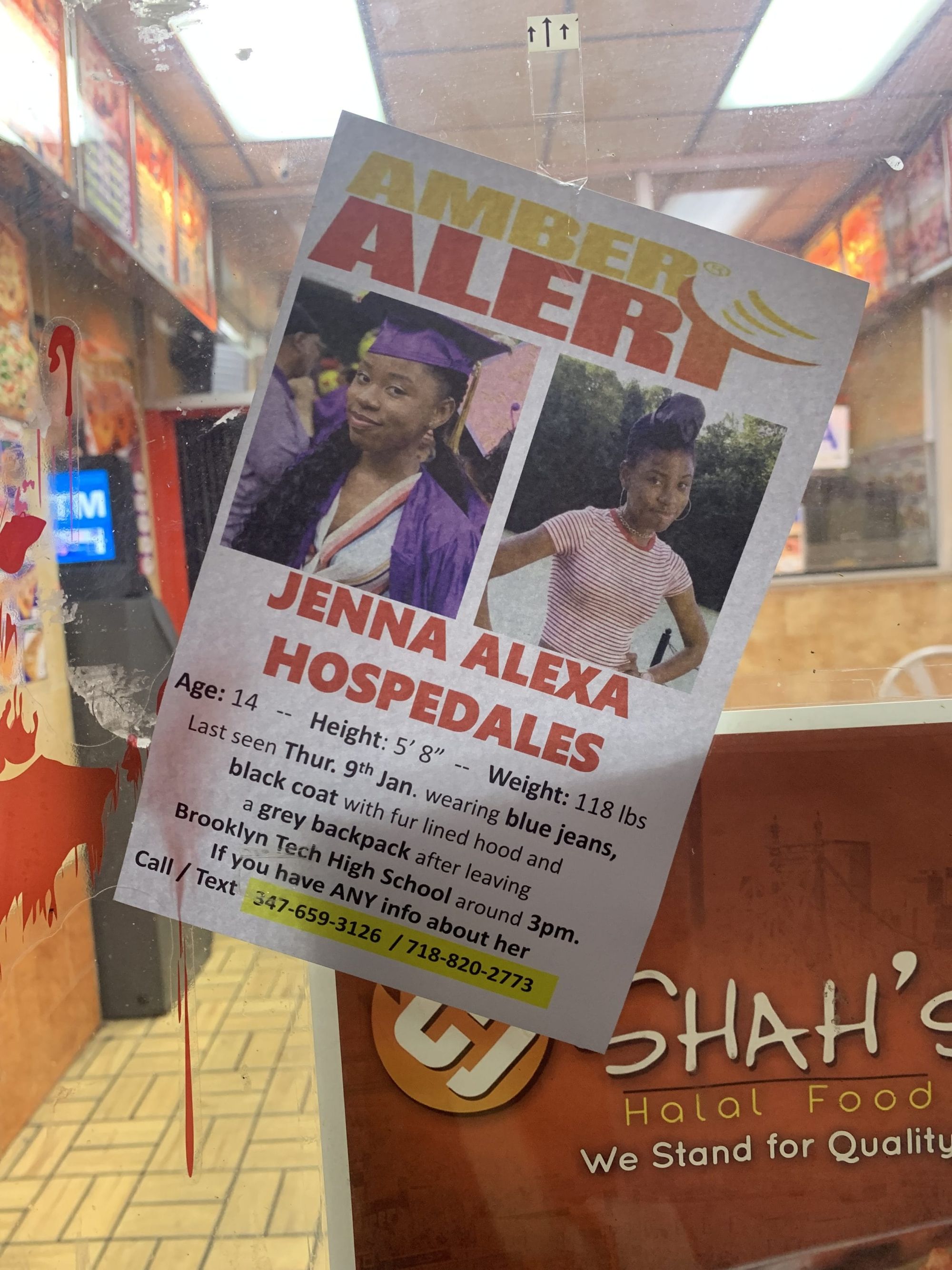 Update: A 14-year-old Brooklyn girl, Jenna Hospendales, that went missing after school on Thursday, has been found in "good condition," last night, cops said.
The police did not say where she was found, but confirmed she was not abducted. Jenna is safe at home.
FORT GREENE – Police are still looking for a Brooklyn Technical High School student who went missing last Thursday.
The student, 14-year-old Jenna Hospedales, was last seen after leaving school around 3:15 p.m. Thursday, walking into the G train station located at Fulton Street and South Elliot, according to police. She was wearing blue jeans and a black jacket. Hospedales is approximately 5 feet 8 inches tall and 118 pounds with a thin build, she has brown eyes, a dark complexion, and black hair.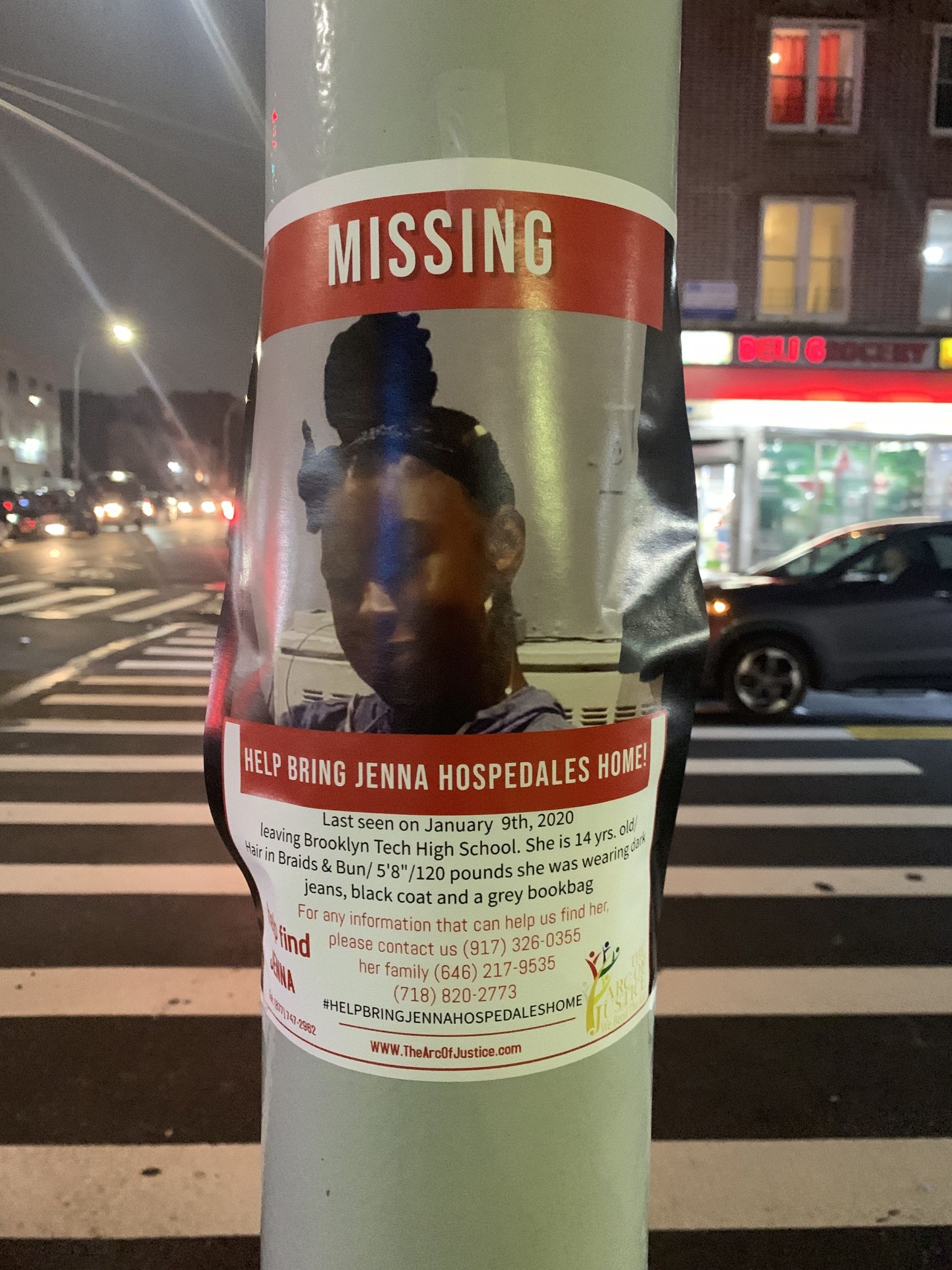 Hospedales' disappearance has weighed heavy in the hearts and minds of the Brooklyn community. It has also been the subject of over a hundred Twitter posts, most of which contain pleas to spread the word of Hospedales' disappearance, or prayers for Hospedales' friends and family. Many of these posts have come from friends and family members.
Her mother tweeted Friday:
The 77th precinct NYPD tweeted with a second photo of Hospedales:
According to a tweet from POLITICO reporter Madina Touré, a press conference and search party took place Sunday to address Hospedales' disappearance.
Anyone with information related to this incident is asked to call the NYPD's Crime Stoppers Hotline at 1-800-577-TIPS (8477). For Spanish, call 1-888-57-PISTA (74782). The public can also submit their tips through the Crime Stoppers website or on Twitter @NYPDTips.