Have You Seen The Light Sculpture On The Smith-9th Street Bridge?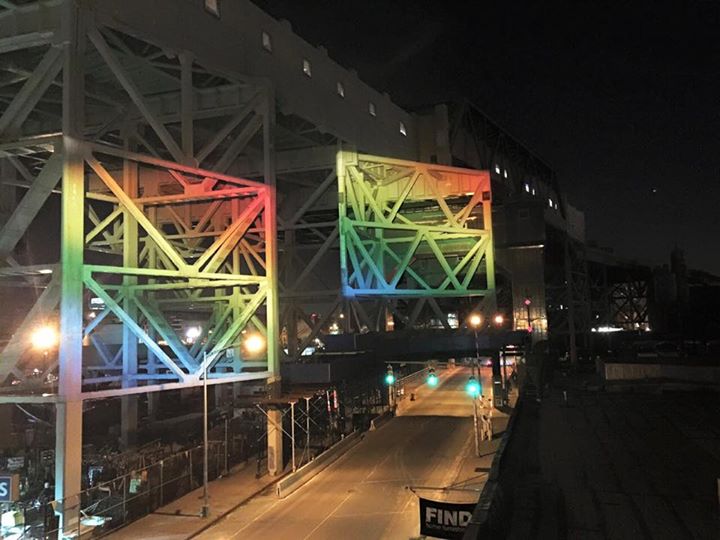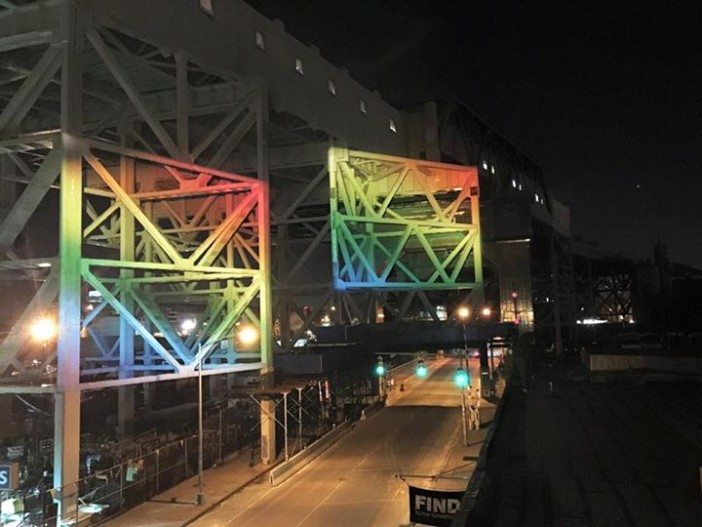 Vanderbilt Republic, the same folks who lit up the Kentile Floors sign before it was taken down, are currently projecting a "light sculpture" on the Smith-9th Street bridge each night after dark through January 23.
Titled Spectrum II, according to their site, "This half-mile light sculpture will evolve nightly through two weeks of research, transforming the frame of the Smith-9th street bridge into a canvas for ecstatic creation." Which is why we're wondering if anyone has checked it out yet, and can tell us if all that means we should hike out in the cold to see it.
They'll be hosting an artist reception on Friday, January 16 at 7pm at the Gowanus Loft, 61 9th Street, when there will also be an original site-specific light installation by Colin "The Wizard" Bowring, who put Spectrum II together with George "The Animal" Del Barrio.