Halloween in Prospect Park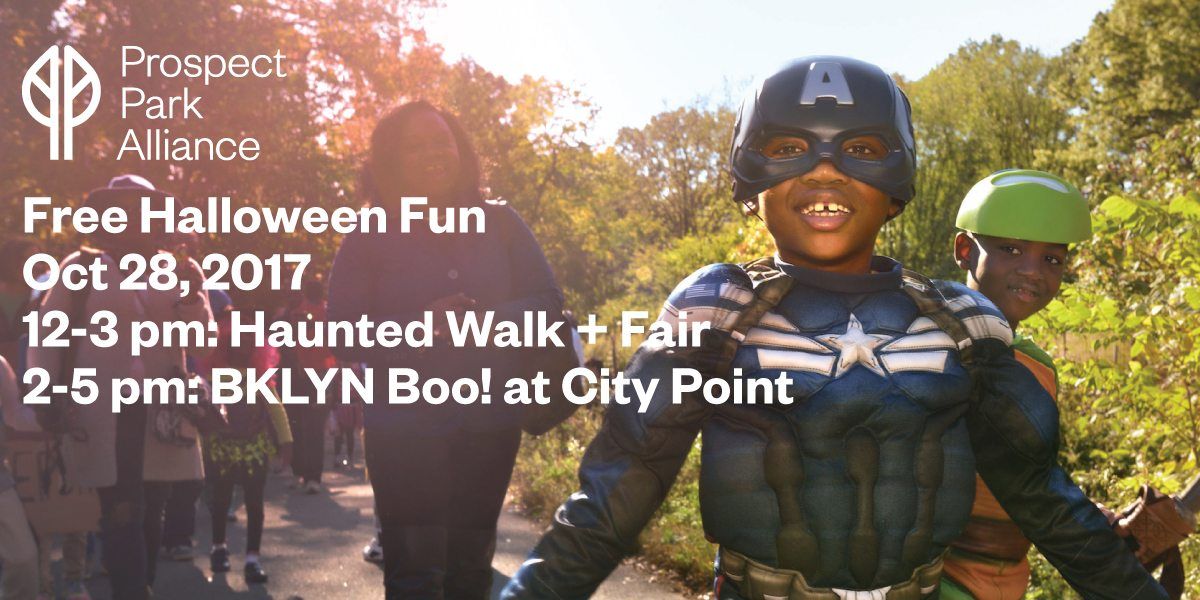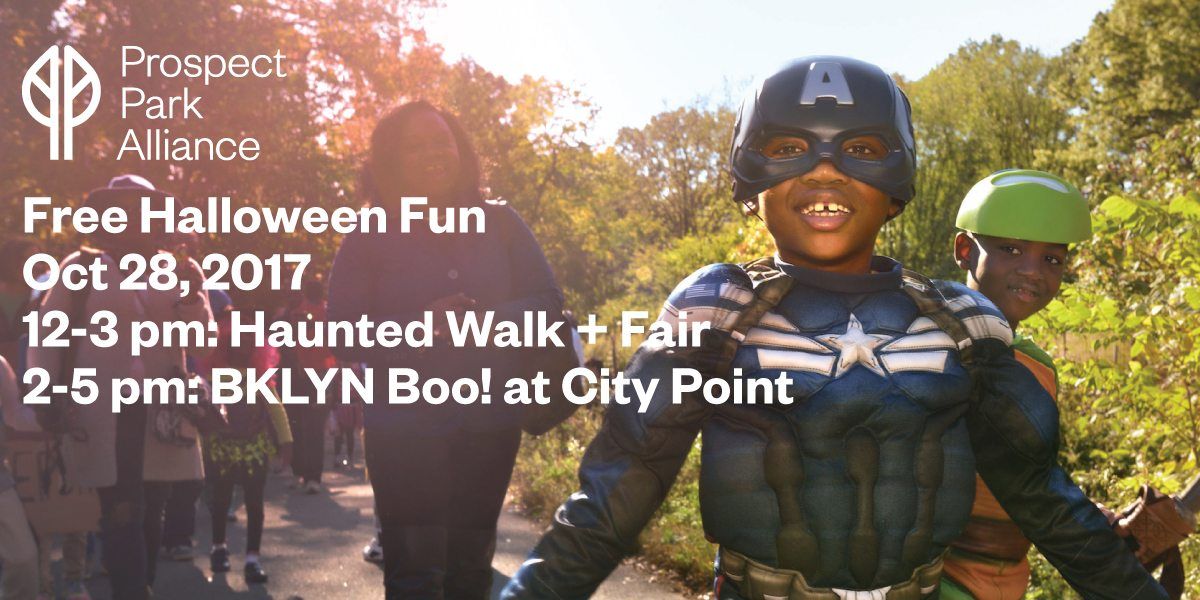 Prospect Park Alliance invites all local ghosts and ghouls to the 38th Annual Halloween Haunted Walk and Fair! Taking place Saturday, October 28, this much-anticipated annual event brings thousands of families for free, ghastly fun to Prospect Park.  This year, the festivities will continue with the first–ever Prospect Park Halloween After Party: BKLYN BOO! taking place at City Point in downtown Brooklyn.
12–3 pm: Halloween Haunted Walk + Fair in Prospect Park
Prospect Park, FREE
Encounter zombies, werewolves, witches and other Halloween spirits on a haunted walk through the woodland Lookout Hill, ideal for families with children ages 7-12. All ages can enjoy a festive Halloween Fair on the Nethermead, featuring family-friendly activities, as well as sweet and savory treats from some of the city's top food trucks.
2–5 pm: BKLYN BOO! at City Point, Downtown BKLYN
445 Albee Square West, City Point, FREE
The Halloween hoots and howls continue at City Point with live DJs, a costume contest, trick or treats, a pumpkin patch, wicked nail art and fun for all ages.
For more information, visit prospectpark.org/Halloween.
In addition, choose your scare by visiting your favorite Park destinations throughout the weekend. Discover spooky creepy crawlers at the Audubon Center at its annual Creepy Crawly Halloween, get spooked with Scary Stories at Lefferts Historic House with master storyteller Tammy Hall, or take a spin on the 1912 Carousel to the sounds of chilling Halloween music.
Halloween in Prospect Park is supported in part by City Point and HSBC.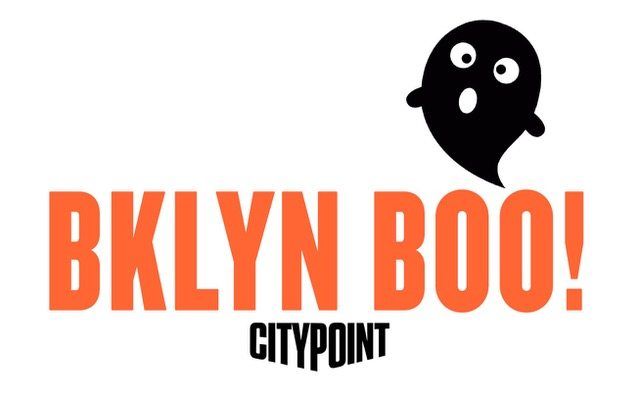 About Prospect Park Alliance
Prospect Park Alliance is the nonprofit organization that sustains, restores and advances Prospect Park for the diverse communities that call Brooklyn home. The Alliance provides a majority of the staff and resources that keep the Park green and vibrant.

About City Point
CITY POINT, a 1.8 million-square-foot retail, residential and office development at the epicenter of Downtown Brooklyn, is the nexus of the burgeoning borough's creative energy and entrepreneurial spirit. With retailers, restauranteurs and entertainment including Alamo Drafthouse, DeKalb Market Hall, Century 21, Target, Trader Joe's and many others, the mixed-use development is a hub for innovation and commerce where locals and tourists alike go to work, dine, shop and play.
This post was sponsored by Prospect Park Alliance. If you would like to reach our readers, please contact us.