Community Board Chair Calls For Better Health Services For Bensonhurst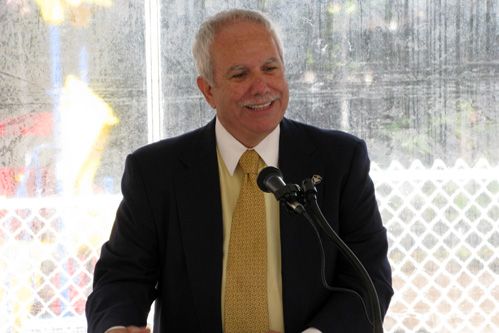 Has New York State forsaken Bensonhurst when it comes to providing adequate healthcare? Community Board 11 Chairman Bill Guarinello seems to think so and has leveled these charges at a recent community board meeting, according to a report by the Brooklyn Daily Eagle.
Guarinello's anger at the state stems from a series of events that has drastically limited healthcare options for those living in Bensonhurst, Bath Beach and Dyker Heights:
Victory Memorial Hospital in Bay Ridge was closed by the New York State Department of Health in 2010. Coney Island Hospital sustained massive damage in Hurricane Sandy in October and was closed for more than two months. It is just now starting to get back on its feet. And now Long Island College Hospital is set to close.
The closure of Victory Memorial (the former hospital is currently the site of the SUNY Downstate Bay Ridge Urgent Care Center, at 699 92nd Street) and the problems at Coney Island Hospital have caused an overrun of patients in the medical facilities forced to fill the needs of a wider populace. Maimonides Medical Center and the Lutheran Medical Center have been swamped, causing some to wait 24 hours for a bed. The statistics reflect the reality of the overcrowding problem:
In November, Maimonides Medical Center served 9,100 patients in its emergency room, up from 7,800 it had served in November of 2011. Lutheran Medical Center had 5,840 ER visits, an increase from 4,325 in November of 2011. Another local hospital Beth Israel Kings Highway Hospital, a smaller facility, saw its emergency room visits double, from 1,800 in November of 2011 to 3,600 this past November.
Imploring community members to write to State Health Commissioner Dr. Nirav R. Shah to help remedy the problem, Guarinello cast an urgent tone: "We can't continue to be shortchanged. Are we going to wait until we have no hospitals?"
Residents can contact the Health Commissioner by calling his office at (518) 474-2011, or mailing New York State Department of Health, Corning Tower; Empire State Plaza; Albany, NY 12237.