Greenmarket Recipe: Cool Cucumber Salad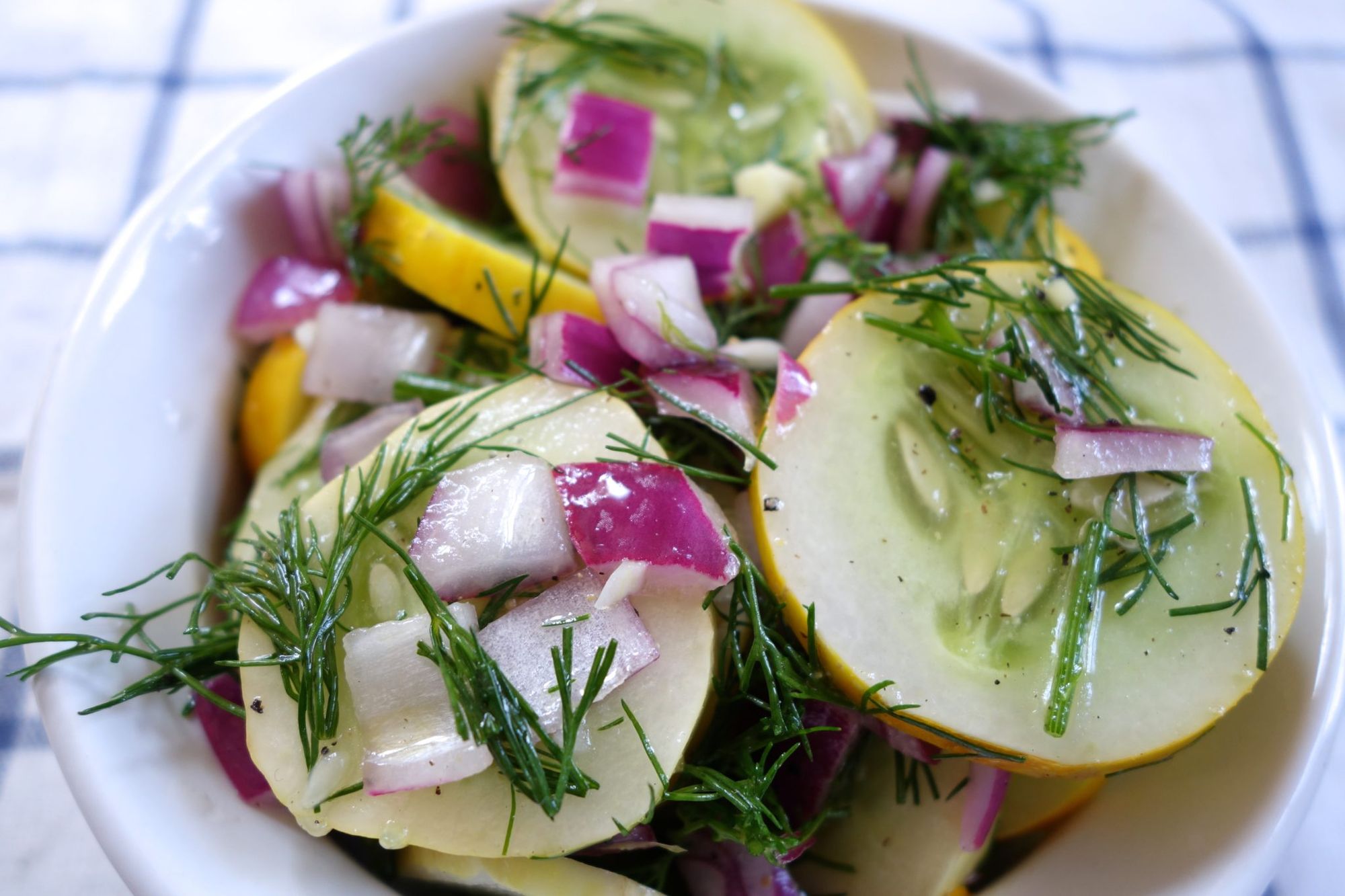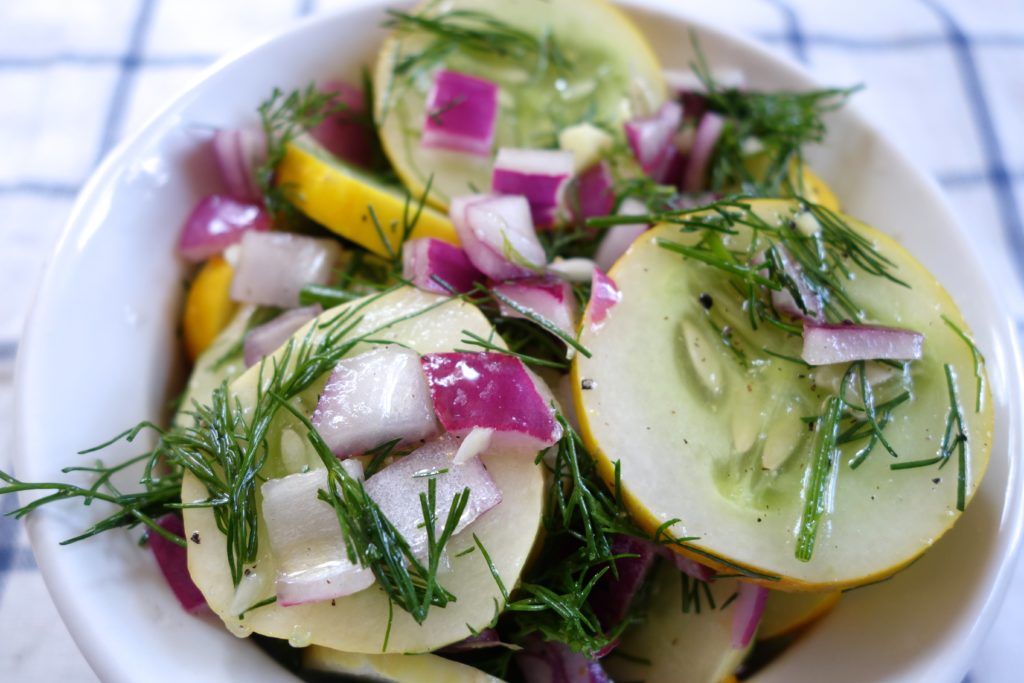 Cucumbers are a perfect snack for a hot New York City day. They are packed with beneficial nutrients that our bodies crave.
Cucumbers are made of about 90% water so they'll help keep you hydrated and they contain potassium, which helps lower high blood pressure we might get from packed subway cars or long work days. Cucumbers also have anti-inflammatory and anti-cancer health benefits. They originate from India, where traditional doctors use cucumbers to treat headaches.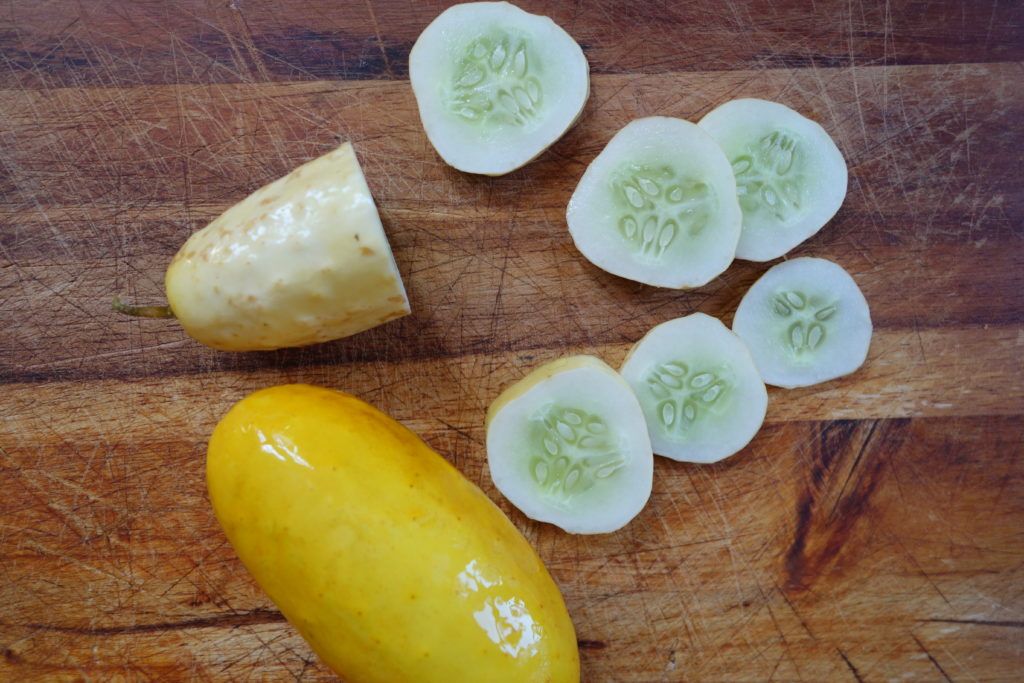 We recently sampled salt and pepper cucumbers and fell in love with this variety. The beautiful yellow skin grows darker the longer the cucumber is left on the vine. Because the skin is slightly sweet and thin, it is a perfect cucumber for eating as a raw as snack or in salads.
We love salads because they're the easiest way to use the most veggies at once — just switch up the herbs or dressing for variety throughout the week.
In this recipe provided by our friends at GROWNYC, we were able to make a quick dish with vibrant flavor. If you can't find salt and pepper cucumbers, feel free to use any cucumber variety with a thin skin or simply peel them. Bring your cucumber salad to the beach, picnic, or the office for the perfect end-of-summer cuisine.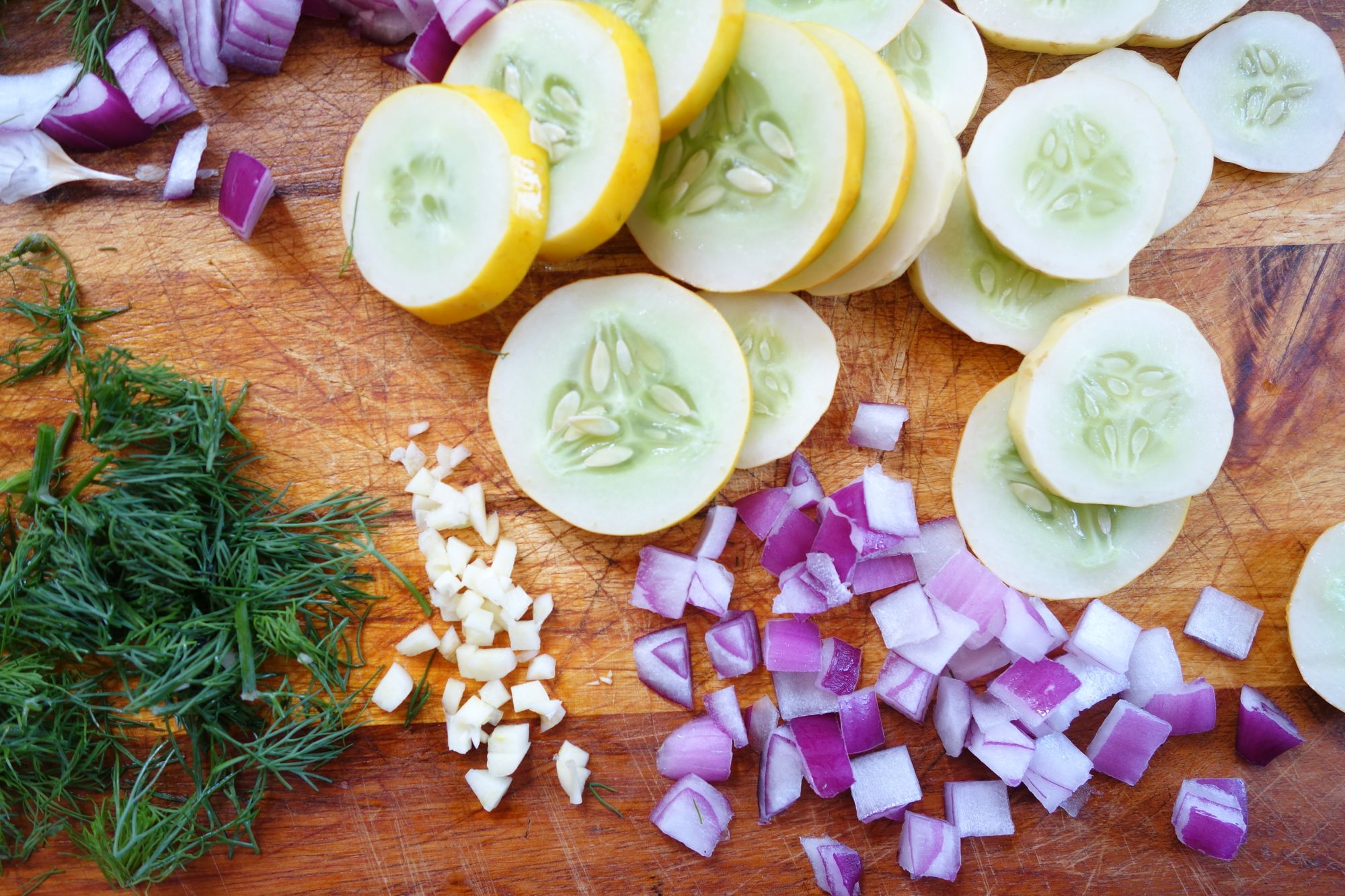 With just a few ingredients, prepping for this dish is quick and easy, and a reminder of the beauty of locally farmed vegetables.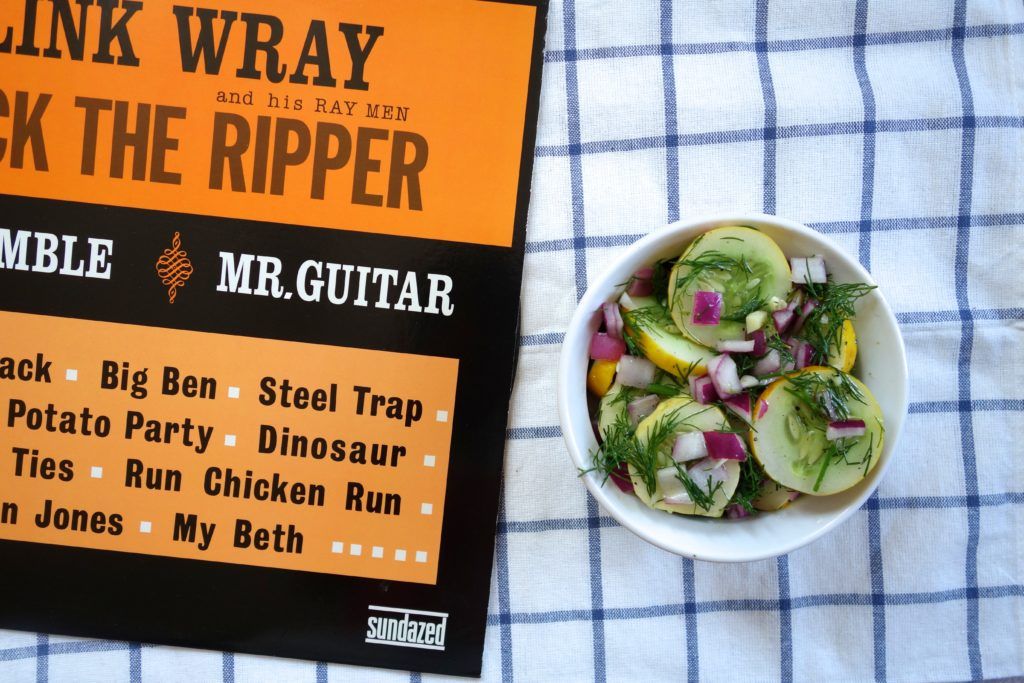 Summer Cucumber Salad
Recipe courtesy of GROWNYC
Serves 4-6
Ingredients:
* 6 cucumbers, thinly sliced
* 1 small onion, medium diced
* ¼ C dill, chopped
* 1 clove garlic, minced
¼ C extra virgin olive oil
3 Tbs white wine vinegar
Salt and freshly ground black pepper to taste<
Instructions:
In a bowl, mix together all the ingredients and season with salt and pepper.
The Local Roots CSA builds a vibrant community around local food through their network of CSA markets with pick up location at The Farm on Adderley and throughout Brooklyn and Manhattan. They also host supper clubs and other celebrations around food. Cook at home and eat local by joining their Fall CSA season.
Here are the nearest Greenmarkets:
Brooklyn Greenmarkets:

Fort Greene Park on Saturdays
Grand Army Plaza on Saturdays
Bartell Pritchard Square on Wednesdays
PS 154 on Sundays
Parkside on Sundays
Cortelyou Road between Argyle & Rugby on Sundays – open year round.
Borough Park on Thursdays – 14th Avenue between 49th and 50th St.
Sunset Park on Sundays – 4th Ave between 59th & 60th St, Brooklyn. Open Saturdays, July 9 – November 19
Bensonhurst on Sundays – 18th Ave between 81st and 82nd St