Greenfield And Recchia Oppose Drug Treatment Center Near Schools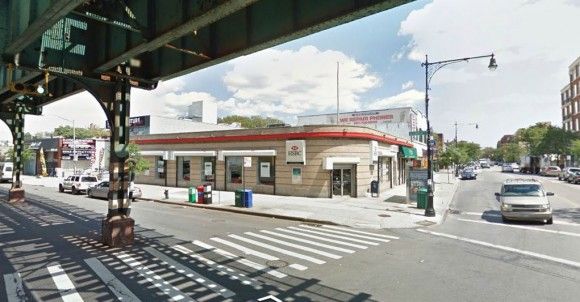 From the Offices of Councilman Greenfield and Councilman Recchia:
Councilman David G. Greenfield and Councilman Domenic M. Recchia, Jr. have joined the Bensonhurst and Midwood communities in opposing the proposal to open a drug treatment and rehabilitation center on McDonald Avenue. The Council Members formally stated their concerns and objections to One World Counseling, LLC's application to open a treatment center at 1990 McDonald Avenue in a letter to the New York State Office of Alcoholism and Substance Abuse Services (OASAS) this week.
Numerous residents have contacted Councilman Greenfield and Councilman Recchia in recent weeks to express their concerns about this proposal, which is also officially opposed by Community Board 11. In particular, the Council Members are especially concerned about the center's plans to treat individuals who have criminal records or were recently released from incarceration, especially due to the location's proximity to many nearby homes, schools, daycare centers and businesses.
"Neighbors should not have to fear for their children's safety because of a drug rehab center. Simply put, this is the wrong location for this type of facility. This is a quiet, safe neighborhood with many homes, schools and businesses, and it's not right that residents' lives be disrupted as a result of this drug rehab center," said Councilman Greenfield.
"I am deeply concerned about the drug treatment facility that is being proposed for McDonald Avenue. To place a facility that intends to serve criminals and parolees for drug and alcohol abuse treatment in such close proximity to schools and residential neighborhoods is misguided and a threat to the safety and security of the community. I strongly urge the OASAS to deny this facility's application, so that it may find a more suitable location," said Council Member Recchia.
Very little is currently known about the corporation seeking to open the center, including the individuals behind the proposal or specifics about services it plans to offer at 1990 McDonald Avenue. One World Counseling, LLC was incorporated with the state in August and operates out of an address in Fresh Meadows, Queens. The application with the OASAS indicates that the facility will provide youth treatment for high-school adolescents, services for individuals with a second DSM IV Axis I or II diagnosis in addition to drug or alcohol dependency, legally-mandated counseling for individuals who have been placed on parole or probation following incarceration, and as an alternative to incarceration for individuals found guilty of a crime.
"I am committed to standing in partnership with Councilman Recchia and the entire community in opposition to this facility as the state continues to review the application. This neighborhood has a great past and a bright future, and we will not stand by as our quality of life is threatened by this shortsighted plan," concluded Councilman Greenfield.