Experience a Day at the Races in 1904 With This Footage From Gravesend's Long Gone Horse Racing Track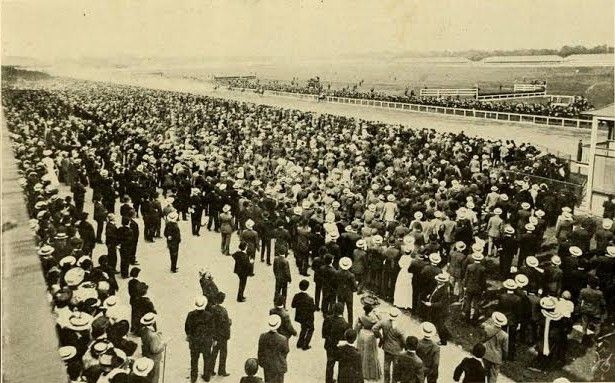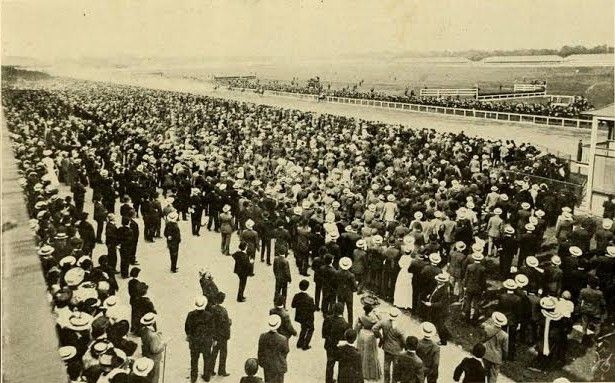 From the late 1800's to the early 1900's, during Kings County's brief reign as America's racing capital, one of the borough's three horse racing tracks was in Gravesend. Composing the entire swath of land from McDonald Avenue to Ocean Parkway and Avenue U to Kings Highway, the track, known as the Gravesend Race Track, was a grander version of one formerly located on the site and called the Prospect Park Fairgrounds, despite being located far from the eponymous park in southern Brooklyn. The second, larger track
In the Gravesend Track's 24 year existence, from its construction by the Brooklyn Jockey Club in 1886 to its closure in 1910, a variety of well known horse races were invented including the Brooklyn Handicap, the Gazelle and the Astoria Shakes.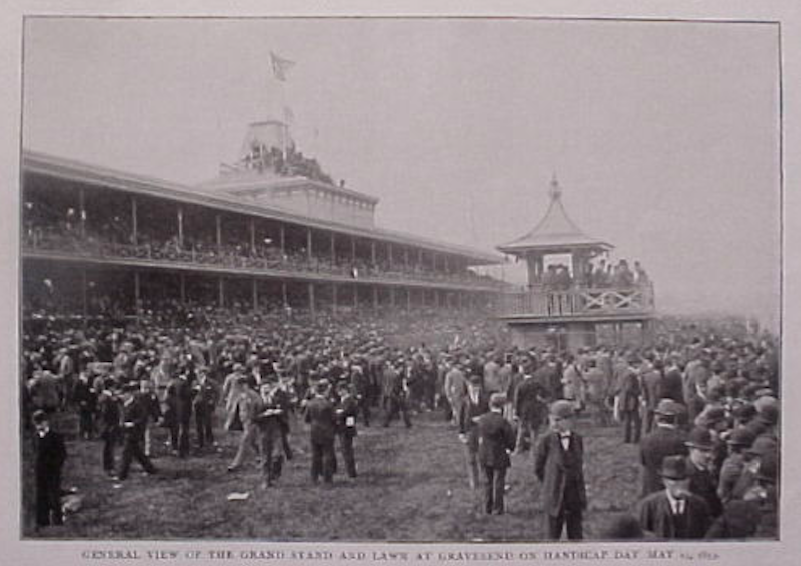 While less impressive than the Sheepshead Bay track, the jewel of Brooklyn's horse racing facilities (the third track was in Brighton Beach), the Gravesend Track was still very popular in its time. Indeed, all three of the tracks garnered local and international attention as exciting and fashionable leisure locations, especially for the rich.
Soon after reaching its peak — during which race tracks were Brooklyn's biggest employer — the horse racing era quickly faltered, in no small way due to the widespread prohibition of gambling in the early 20th century and the Hart-Agnew law, passed by New York Legislature in 1910, allowing racetrack owners and associates to be heavily fined or jailed if betting occurred on their property. As a result, all of the city's tracks had shuttered by 1911.
Above, a 112-year-old video has saved for posterity the May 26, 1904 victory of four-year-old horse The Picket, trained by Carroll B. Reid and owned by Waldbeck Stable, who completed the Brooklyn Handicap race in just two minutes and six seconds.
Today, there is virtually no evidence of the Gravesend track, closed in 1910, on the swath of land it formerly occupied and which is now a residential area. Gravesend's long gone racetrack is still remembered a borough over, at Queens' operational Aqueduct Racetrack, however, during the annual Gravesend Handicap race, held in memory of the closed track.