Grand Opening: See The New Fairway Market In Georgetown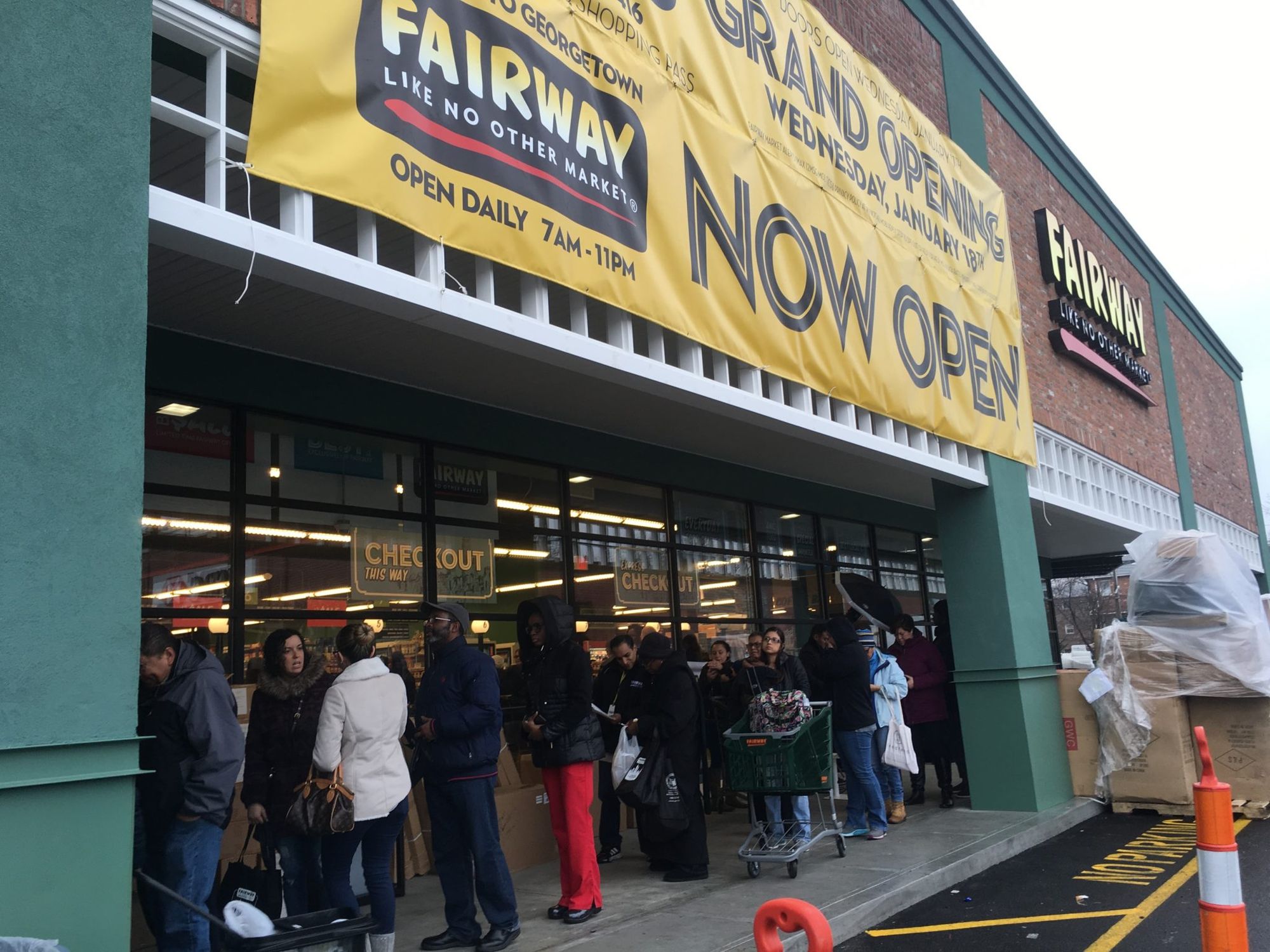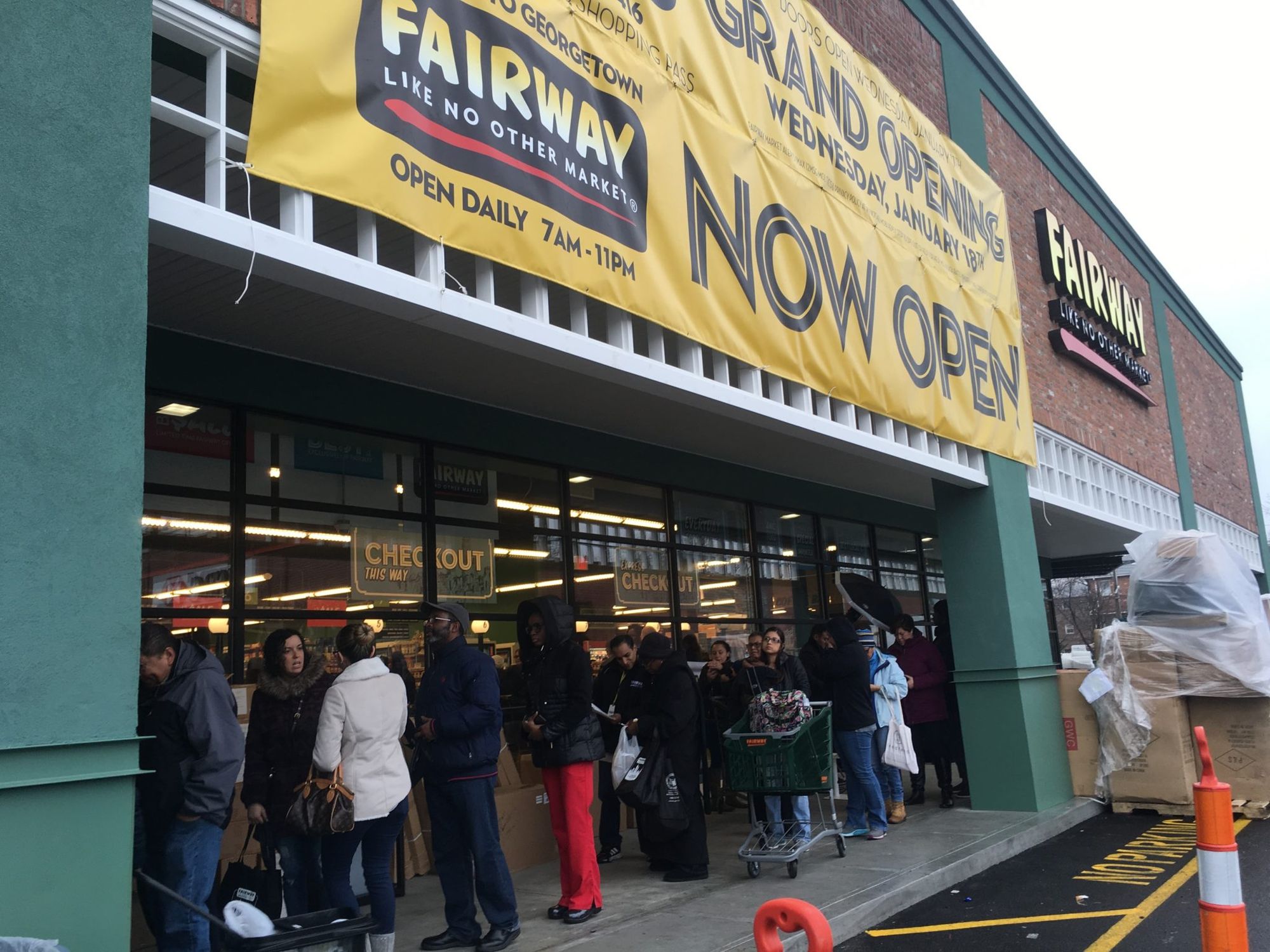 By 9am this morning, the new Fairway Market on Ralph Avenue was packed with customers, employees, and store executives ushering in the much-anticipated grocery store.
The grand opening fanfare began by welcoming a line of customers into the 40,000-square-foot store with a ribbon cutting ceremony, marching bands, giveaways, and local TV cameras.
The store opened in the old location of a Waldbaums grocery store, which has been closed for more than a year, said customers.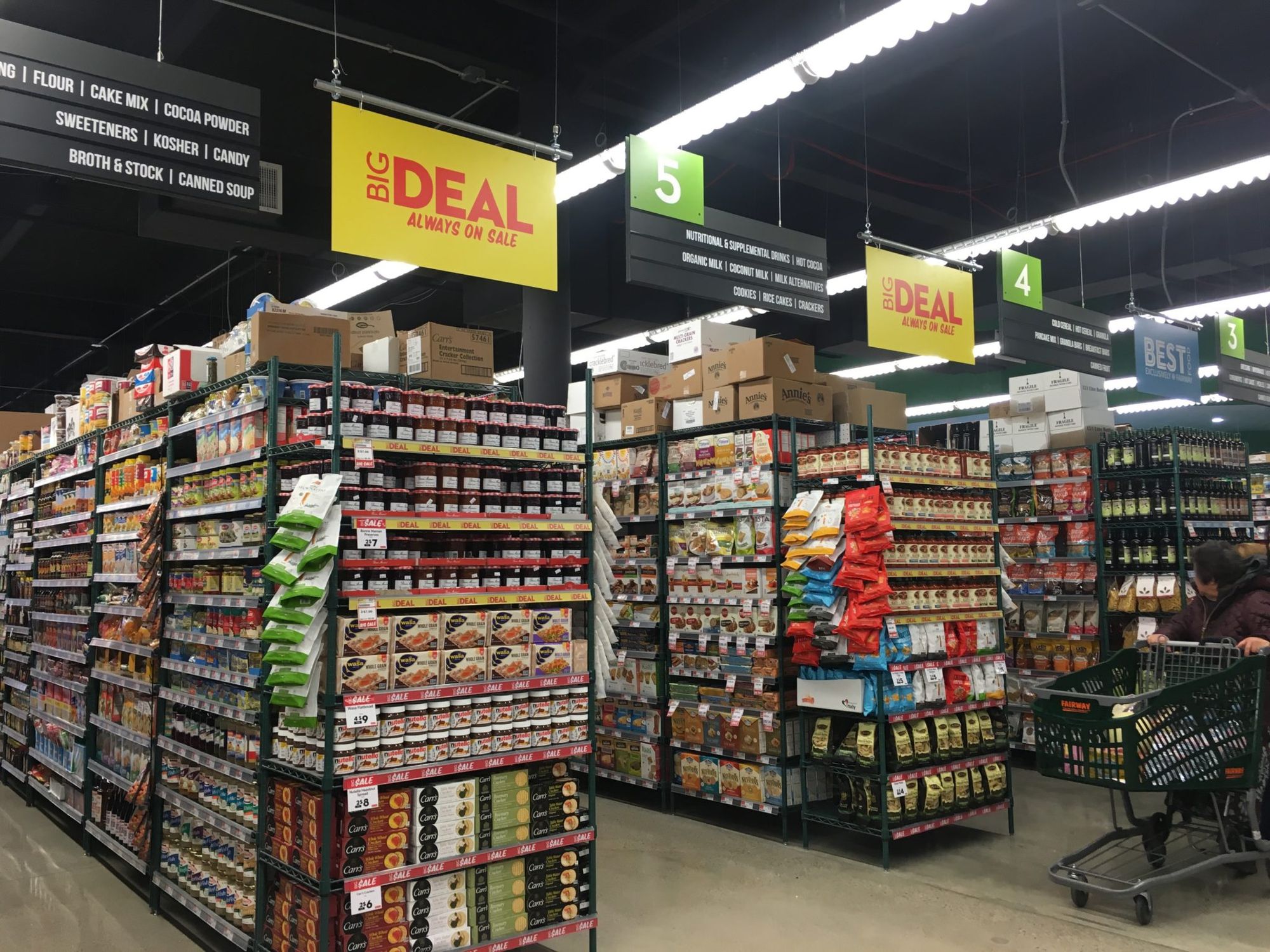 The store is experimenting with a new layout featuring wider aisles and more signs for streamlined shopping and visibility. But the fundamentals haven't changed; the store brings its iconic selection of cheese, meats, seafood, bulk foods, coffee, and kosher items to the Bergen Beach area — some of which will be locally sourced.
"Fairway is New York," said Jack Murphy, CEO of Fairway Group Holdings Corp., when we spoke to him inside the store. "People have a sense of genuine pride in this neighborhood," he said, noting the decision to open in Georgetown, Brooklyn.
"It was kismet, really," Murphy said.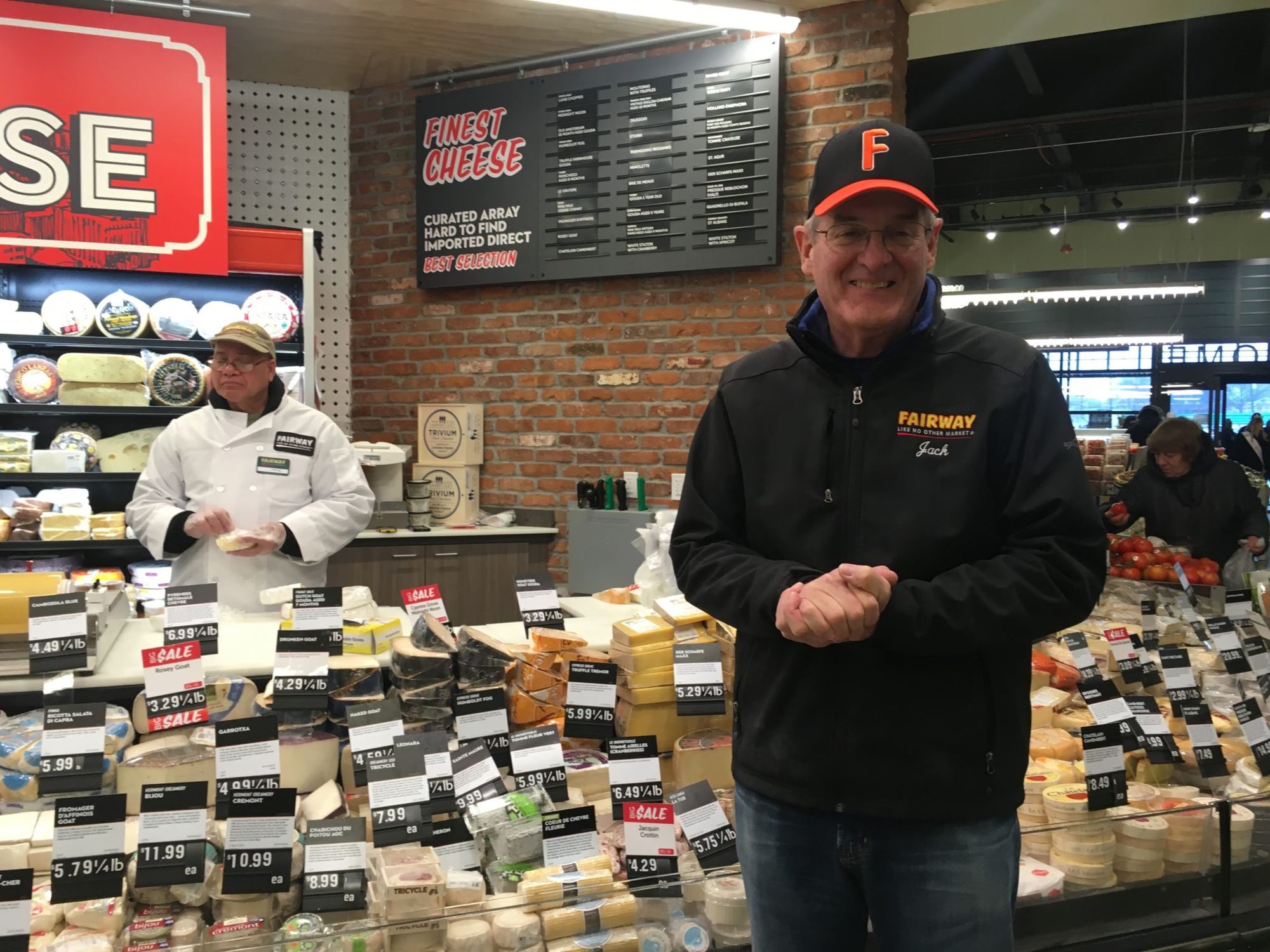 The store at 2149 Ralph Avenue is the company's fifteenth location and the second in Brooklyn.
Even before its opening, the supermarket chain, which recently emerged from bankruptcy, has put the quiet neighborhood in the spotlight for other popular businesses and developers.
Since Fairway's lease signing, three other stores have moved into the Georgetown Plaza — Oshkosh, Five Below, and Carter's.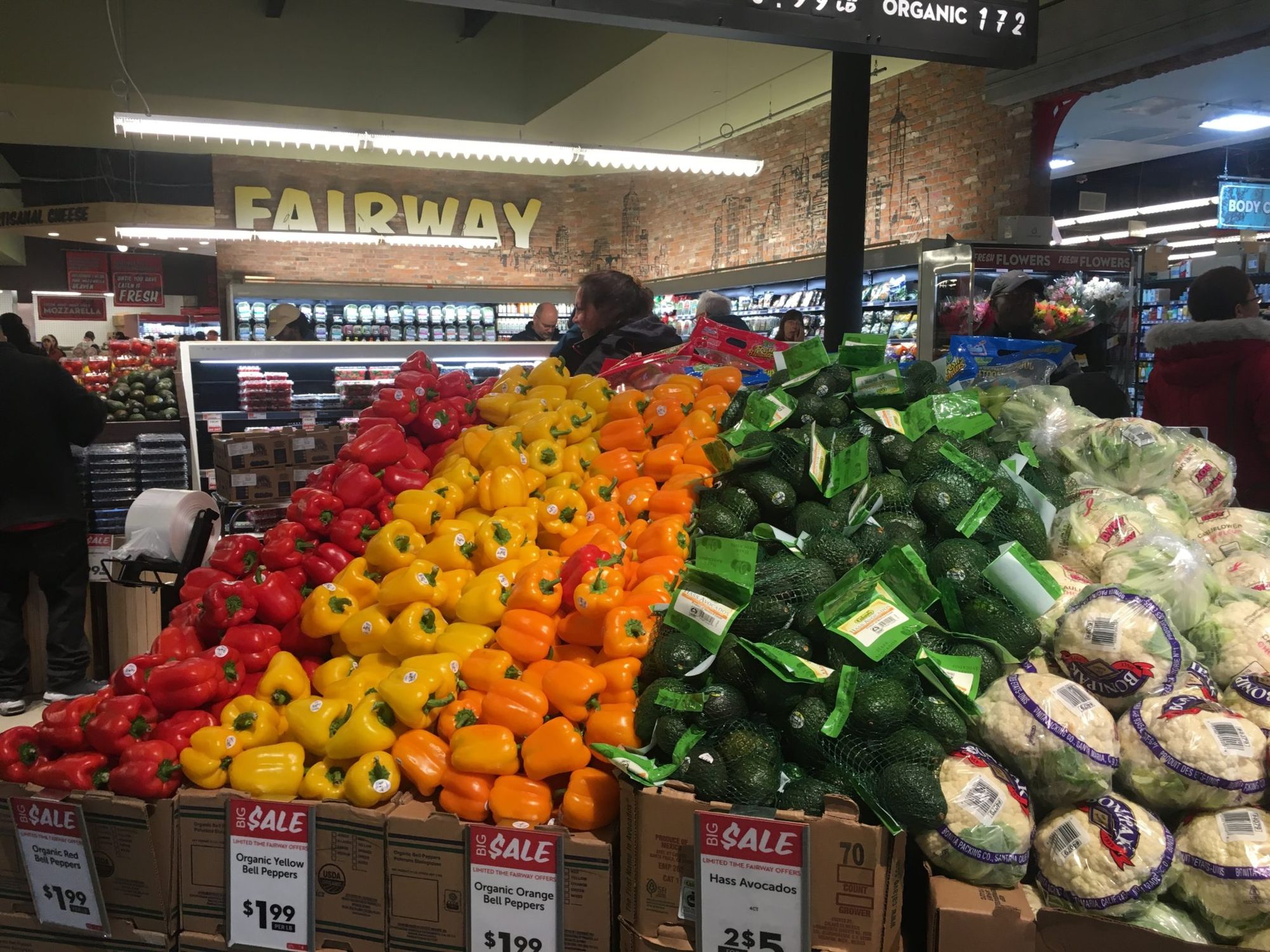 Fairway has certainly made a contribution to the development of Red Hook after they opened a store there in 2006, including donating truckloads of food and water to emergency shelters in the aftermath of Superstorm Sandy. The company set a precedent for themselves in Georgetown, too, by donating 500 turkeys to neighborhood centers this past Thanksgiving.
Store executives said they are committed to hiring local employees, but today we met a mix of staff from all over the borough.
Everyone we spoke with was friendly and eager to share their story; some have deep roots in Fairway stores, while others were fresh to the supermarket industry.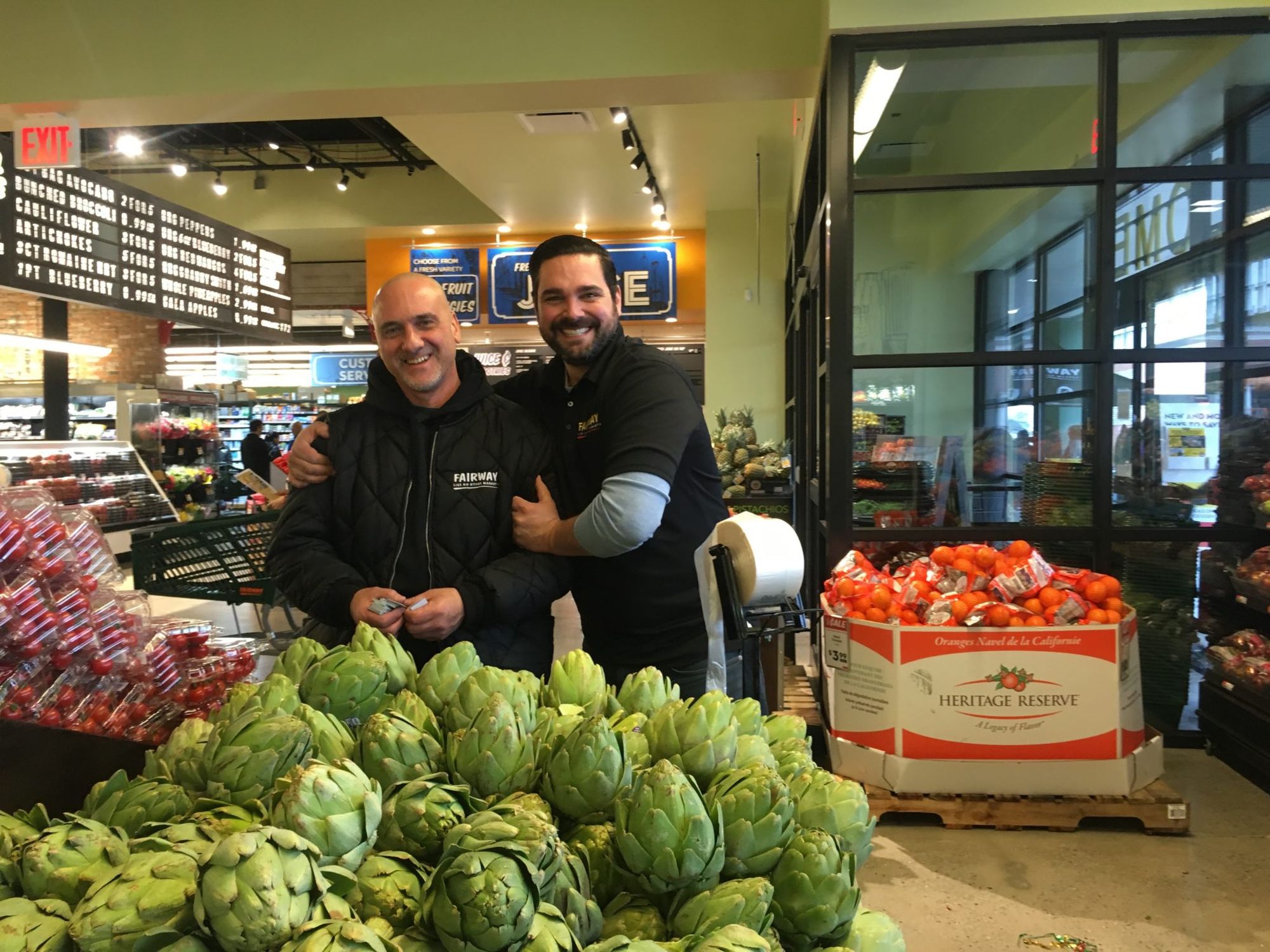 Bed-Stuy resident Mark Baker, the store's new cheese manager, told us that he worked his way up from being a porter in the Kips Bay Fairway and learned about cheese along the way.
"You do a lot of ear-hustling," he said, citing his helpful managers. "Plus, I used to go home and google different cheeses after my shift."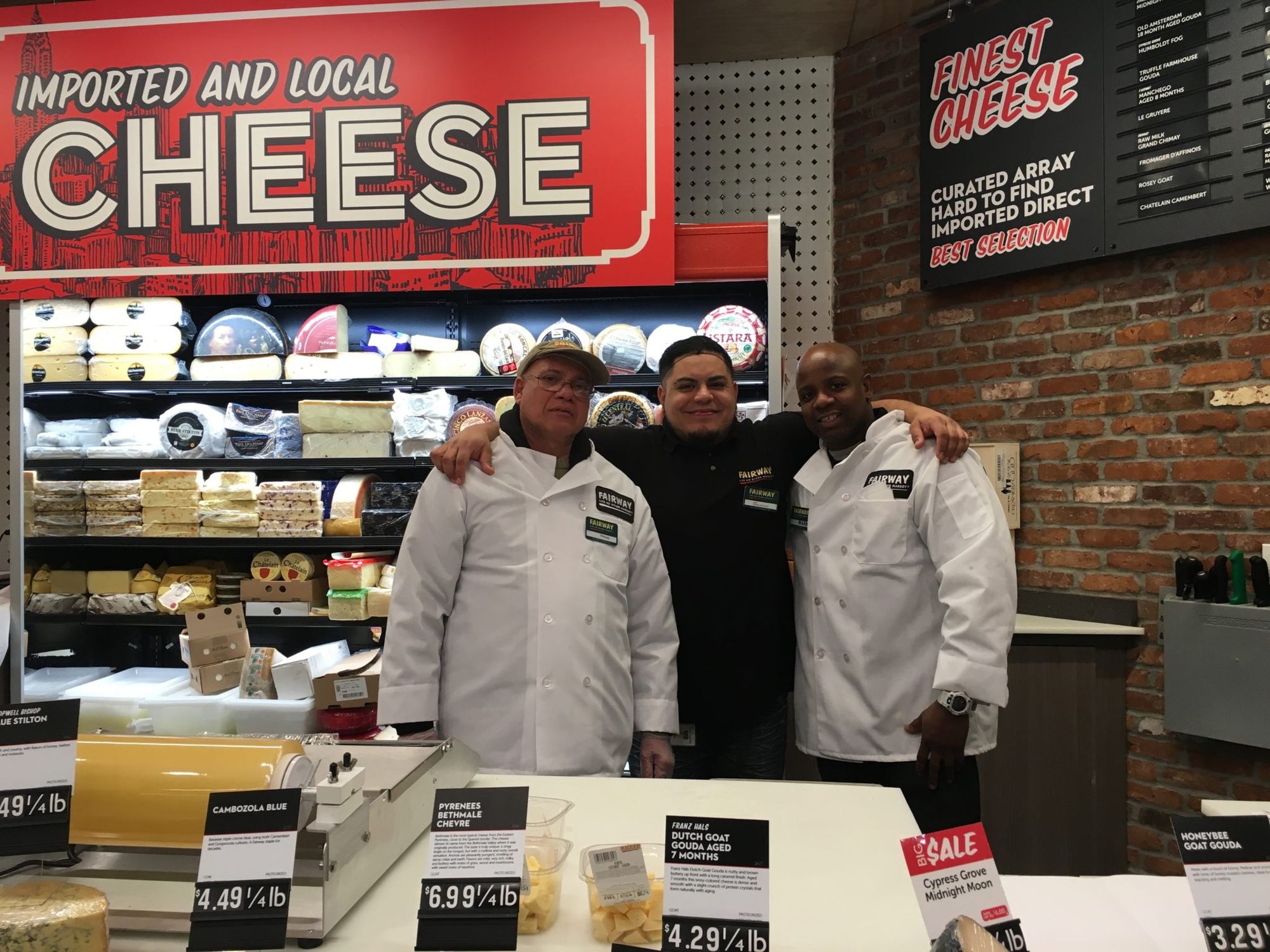 "I remember when I was a kid, my mom going to stores all day for different things," said Brooklyn-born Benny Lanfranco, coffee and tea director, while showing off the giant roaster next to the barrels of beans.
Lanfranco believes that this store will benefit an area that's underserved in terms of quality supermarkets.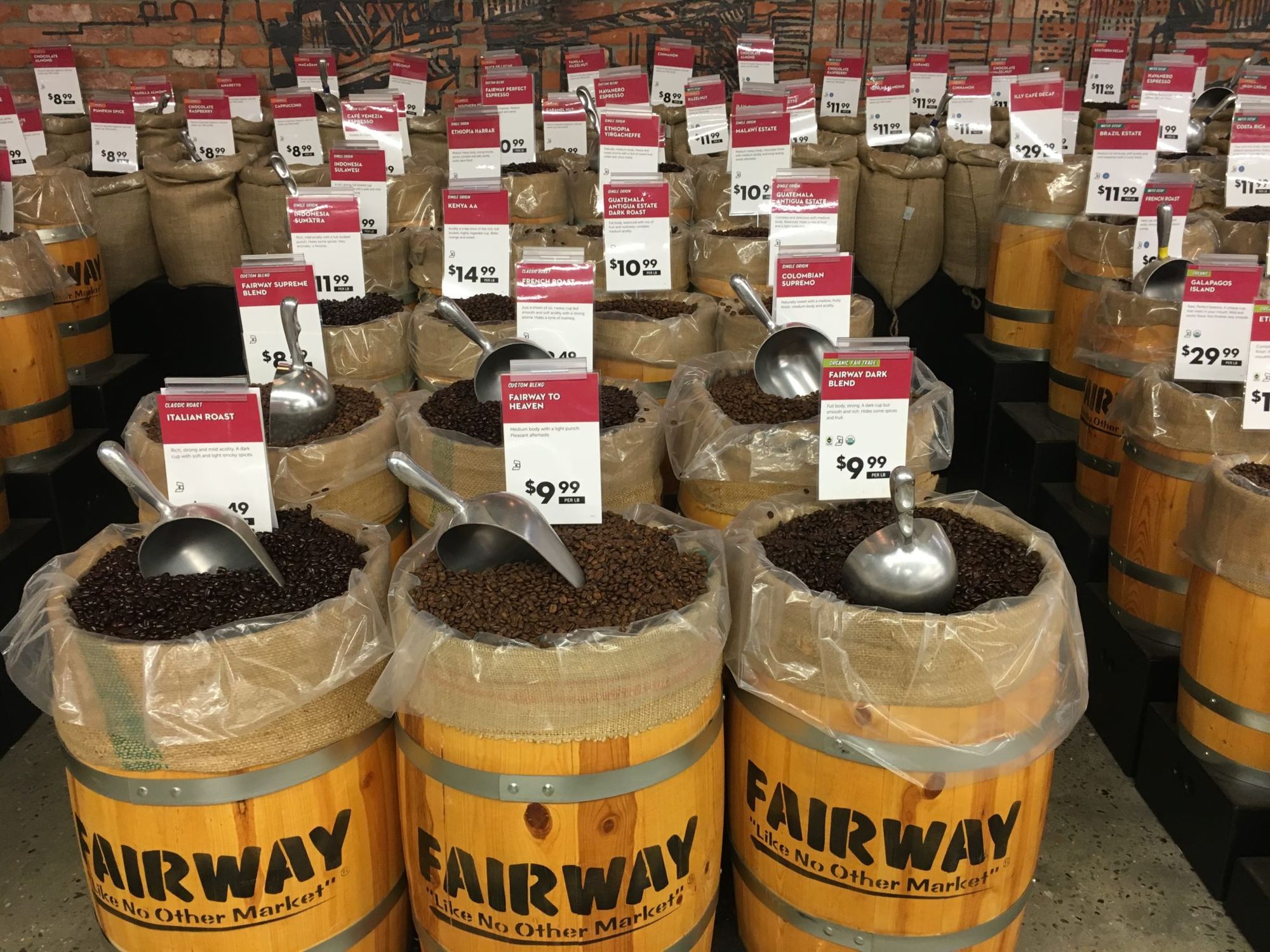 Murphy said that the store's core mission is to serve both people who are foodies, while also serving the budget-conscious shopper.
But pricing is all relative depending on what you're used to, according to shoppers. One customer pushing a cart with her mother, list in hand, said they shop at other local supermarkets also — Shoprite and Foodtown. "The prices are higher here, but it's also a different experience here," she said.
Do the store's prices surprise customers at checkout? "It's fifty-fifty," said Britney, who was working the cash register. "We have higher-end products, like organic produce. People used to buying these things are actually surprised that our prices are lower."