Grand Bazaar Going Out Of Business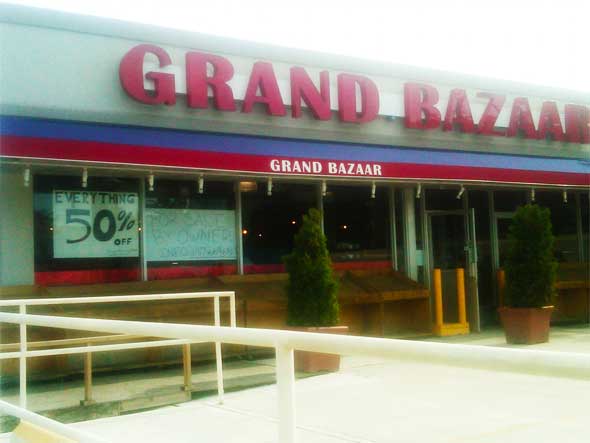 After less than a year in operation, Grand Bazaar gourmet market at 2424 Coney Island Avenue, just off Avenue U, may be shutting down.
Signs recently went up in the windows offering "Everything 50 percent off" and that it is "For Sale By Owner." We don't know if that means the property or the business, and if a buyer pops up the market may indeed stay open under new management.
It appeared this location got off to a rocky start. We first went by and spoke to the owner in January of last year. He showed us around and told us it would be ready to open in February (and, indeed, the store looked complete, save for merchandise). But it wasn't until July that it finally opened.
We stopped by once or twice since then to peruse and found it to be a fairly nice store, with products similarly priced to the other neighborhood "gourmet" markets. We're not sure what went wrong, but we wish the owner the best of luck.