Got A Spare Kidney? Marine Park Resident In Need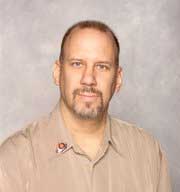 A life-long Marine Park resident, and teacher at Marine Park Junior High School, is looking to you to save his life.
Frank Guariglia is currently on emergency medical leave from I.S. 278 as he battles polycystic kidney disease, a genetic disorder in which multiple cysts form on the kidneys, causing them to become enlarged. Guariglia is in urgent need of the live-saving organ donor. His family members and friends were not a match or were disqualified for personal health problems, leading him to turn to the general public.
The 43-year-old social studies educator first discovered the problem at 24, but doctors at the time told him it was unlikely the disorder would become problematic until his sixties. But, despite a healthy lifestyle, Guariglia said it "destroyed kidney function sooner rather than later."
It's not the first time Guariglia has been on the prowl for a kidney donor. His donor hunt began on the job in 2008. Twenty-one people were tested on Guariglia's behalf, seven of them parents of former students. In January 2009, one passed through all screening becoming a donor.
But, for a year and half, his body wrestled with the newly-implanted kidney, and with complication after complication, it was ultimately rejected.
Guariglia began circulating fliers and turned to social media for help, and we're helping pass one the word.
If you're 21 years or older, in good physical and mental condition, and have blood type O, positive or negative – volunteer for testing by e-mailing webg@optonline.net. Free Sheepshead Bites t-shirt for any reader that ultimately donates. That's something, right?