Goodbye round two applications, hello waitlists: NYC announces changes to high school admissions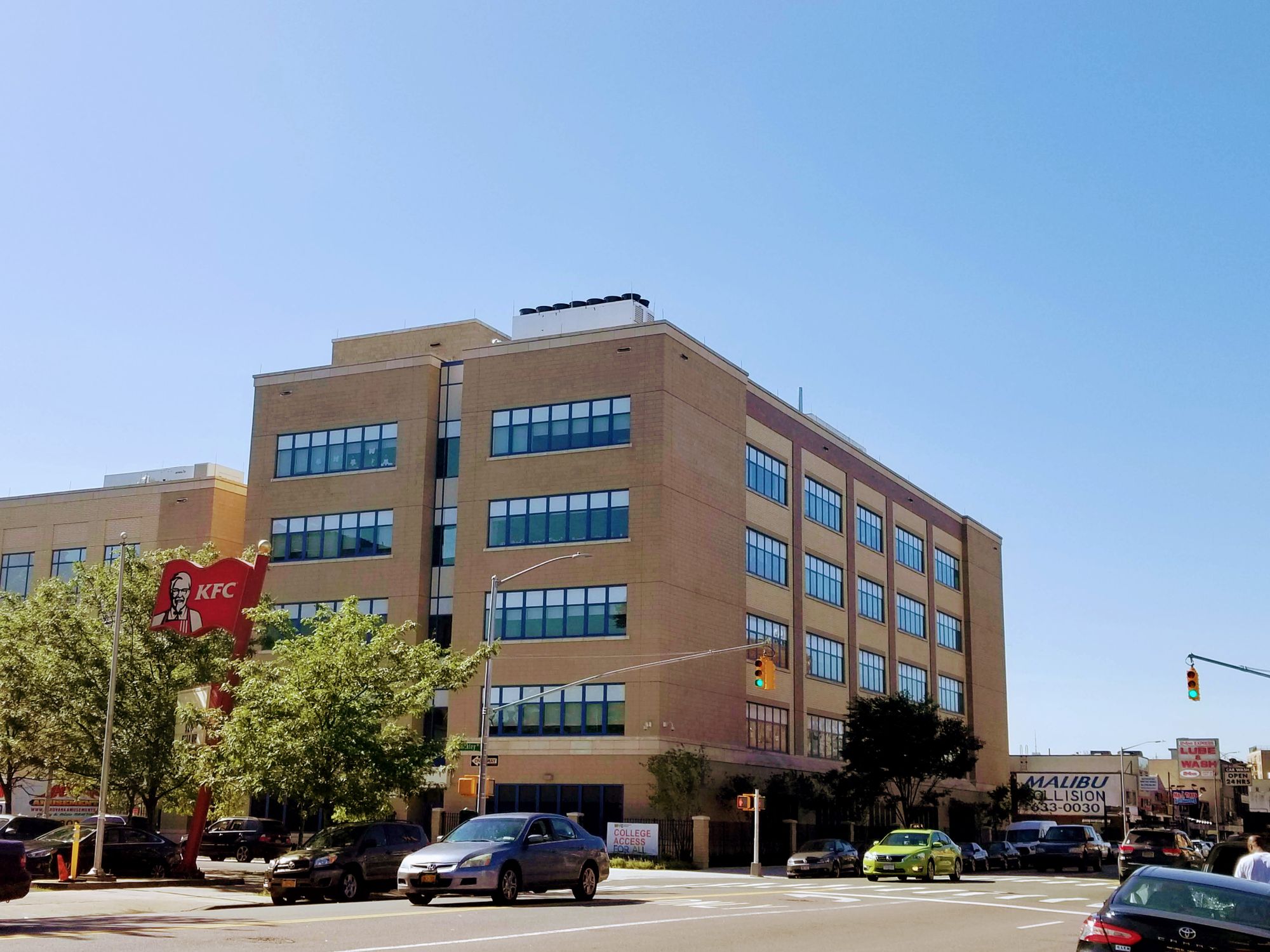 By Christina Veiga, Alex Zimmerman, Chalkbeat
Major changes are coming to the way New York City students are accepted to high schools.
The city will allow students to sit on waiting lists for schools they wanted to attend, but didn't get into. It is also eliminating the second round of admissions, which it uses now to assign schools to students who aren't matched to a school they applied to during the typical process. The changes kick in for students entering middle and high school in the 2020-21 school year.
Mayor Bill de Blasio announced the changes on Thursday, saying they would streamline the complicated admissions process.
"The waitlists will open after offers are released and will be a simpler, clearer process for families," the city said in a statement.
The changes represent a notable overhaul to an admissions system that's gone mostly unchanged for more than a decade. They come as the process for assigning students to schools is under heightened scrutiny because of the city's persistent school segregation, though the changes don't appear to be designed to alter those patterns.
All New York City students must apply to high school, a rite of passage for nearly 80,000 students a year. The system was overhauled in 2003, when a complicated algorithm was designed to match each student with a single high school. (Students can also be accepted to one of the city's specialized high schools, like Stuyvesant, outside this process.)
That algorithm is not changing. But until now, a student matched with his third-choice school, for example, would have simply been assigned there. Now, the student will be assigned to that third-choice school, but also put on a waiting list for their first and second choices. The city says students will be told their place on each waiting list and offered seats as soon as they become available.
City officials said they would provide training to school officials to help them manage their waitlists, suggesting that schools will have new authority over the admissions process. That's likely to raise concerns about whether savvy families will be able to influence their place on that list, or their movement off of it.
The other big shift will be what happens to the students who aren't matched to one of the schools they listed on their application.
For years, students who didn't receive a match — because they listed few schools on their application, didn't meet the entrance criteria for their choices, or the schools they applied to were simply oversubscribed — would enter a second application round. That allowed the students to rank schools again, choosing among those with open seats.
This year, the city began assigning those unmatched students to a school, while still allowing the students to enter a second round. Now, the city is going a step further by eliminating round two altogether. Families "will be able to access in-person support at Family Welcome Centers, rather than wait to participate in a second process," the city said in a statement.
Laura Zingmond, an editor with the review site Insideschools, said the second application round was often critical for new or under-the-radar schools that still had seats to fill, but little name recognition. But the second application process may be less useful to families and schools now that students are assigned to a school the first time around.
"It might not have been effective. Round two was necessary when there wasn't a critical mass of kids assigned in the main round," she said.
The admissions timeline will be unchanged, the city says, with applications opening in October, a December deadline for submitting application, and offers sent to students in March.
That still leaves some big questions. How will the city or schools, especially sought-after ones, manage these waitlists? Will there be any oversight of how students are called off of it? How, exactly, will this change the process for students who aren't assigned to one of their school choices? What effect, if any, will this have on schools that typically are assigned lots of students in round two?
The city says changes are also coming to middle school admissions, but offered few specifics.
De Blasio and Chancellor Richard Carranza announced the new system at a press conference Thursday at 12:30 p.m. at M.S. 890 in Brooklyn.
Chalkbeat is a nonprofit news site covering educational change in public schools.