Golden Lauds Marine Park's P.S. 222 For Earning National Honor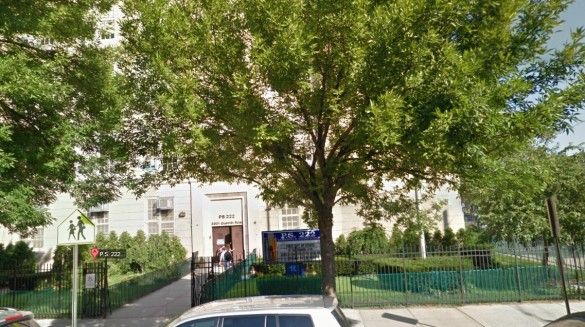 State Senator Marty Golden honored P.S. 222 (3301 Quentin Road) for its recognition as a 2013 National Blue Ribbon School winner. Brooklyn News is reporting that the school won for "Exemplary High Performing."
The award is presented by the US Department of Education and was given out to 236 other public schools across the country this year. Officials from P.S. 222, including Principal Theresa Oliveri and former Principal Louise Blake, will be on hand for the ceremony in Washington D.C. in November.
Golden said he was proud to honor the Marine Park school in his remarks.
"It is an honor to represent such an outstanding school and I extend my heartfelt congratulations to the entire Public School 222 community on this honor.  Together, students, parents, teachers and administrators, have made this great honor possible.  This is a great day for School District 22 and a great day for Marine Park," Golden said.
US Secretary of Education Arne Duncan commented on prestigious nature of the award.
"National Blue Ribbon schools represent examples of educational excellence, and their work reflects the belief that every child in America deserves a world-class education," Duncan said.
Congratulations to P.S. 222 on the impressive honor.