Golden, Gounardes Talk Child Victims Act In Dyker Heights Debate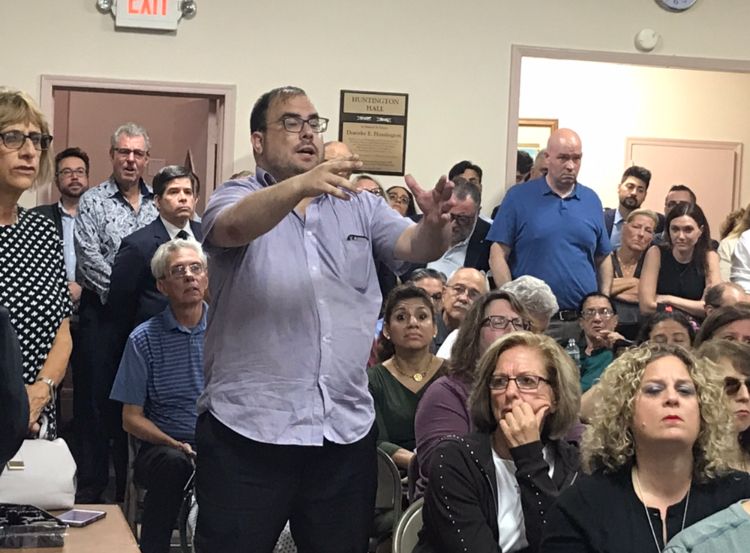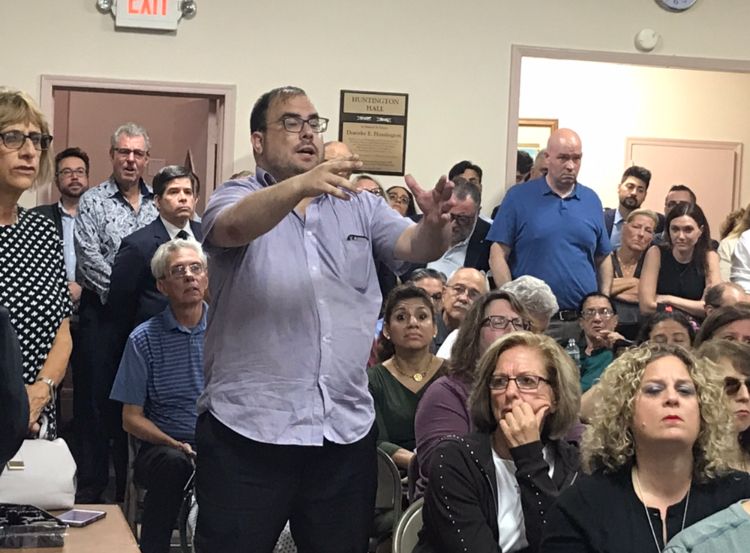 DYKER HEIGHTS — Southern Brooklyn residents lead with Child Victims Act at the heated debate between State Sen. Marty Golden and Andrew Gounardes Tuesday in Dyker Heights.
The Dyker Heights Civic Association's event drew nearly 100 people to hear candidates from assembly and senate races field questions from the audience ahead of the Nov. 6 general election.
"Will you support the Child Victims Fund?" one audience member asked both candidates.
"I don't think taxpayers should be on the hook for the sins of others," Gounardes said. "If you commit an atrocity—like assaulting a child—you should be, fully liable."
Golden, in contrast, said he supported the Fund because the money would not burden taxpayers, but come from the State's assets forfeiture program — the state's stash of proceeds and property confiscated from criminals.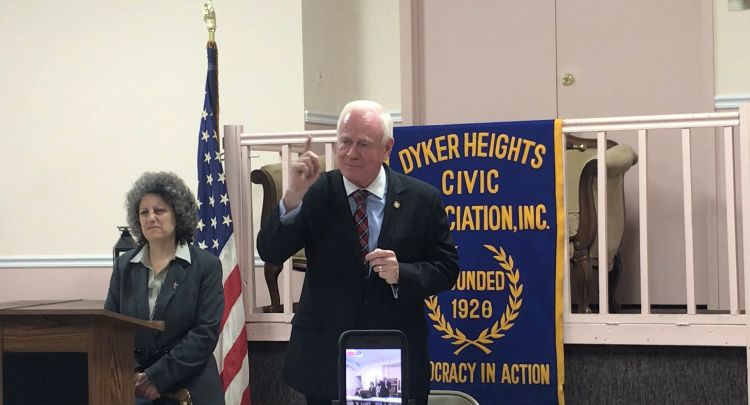 "The fund is an important move forward to take care of the victims," Golden said. "Ladies and gentlemen, we should do the right thing. The fund does the right thing."
Golden's response was not as clear when another resident asked both candidates whether they support the Child's Victim Act.
"There are so many definitions and so many pieces of legislation, I'm not sure which one you're talking about," Golden said.
The Democrat-backed piece of legislation, if passed, would extend the statute of limitations for child victims of sexual abuse, allowing prosecutors to bring criminal cases against accusers up until a survivor's 25th birthday, and civil action until a victim turns 50 years old.
In May, the Democrat-run Assembly passed the Act for the 12th time, leaving the final say to the Republican majority and ultimately Gov. Cuomo, a Democrat.
Andrew Gounardes, a Democrat, who supports the Child Victims Act protested in front of Golden's office earlier Tuesday, urging the Senator to support the proposed legislation, which has failed to pass the Senate's Rules Committee since 2006.
The Democratic opponent didn't miss the opportunity to pounce on Golden's vague response with an explanation of the Act, suggesting Golden "do [his] homework."
"Of course I would support the Child Victims Act," Gounardes said.