Golden And Other Local Pols Sponsor Legislation To Punish Hit And Run Drivers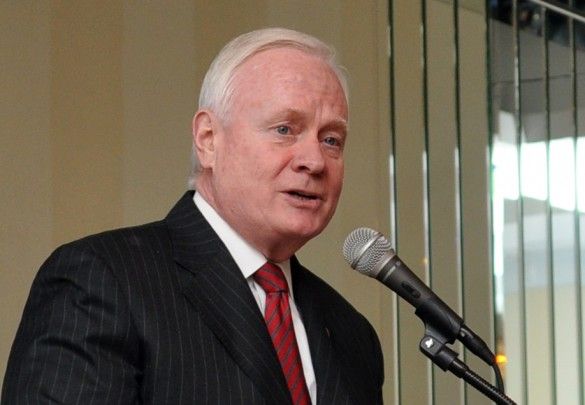 Last year, State Senator Marty Golden introduced a bill that would stiffen penalties for hit and run and drivers. The bill passed in the Senate but failed to gain traction in the Assembly. Golden and a group of other local politicians have not given up and have reintroduced the bill, according to a press release.
The bill would change the crime of a fatal hit and run from a Class D felony to a Class C felony, which ups the prison time to a maximum of 15 years. It also would eliminate a loophole, which allowed drunk drivers to escape the penalties they deserve:
Drivers under the influence of drugs or alcohol can actually receive less of a punishment if they flee the scene of an accident.  For example, in the case of a first-time offender, a driver who wrongfully flees the scene of an accident where a personal injury has occurred can only be charged with a Class A Misdemeanor which carries a maximum penalty of only 1 year in jail.  However, if the driver remains at the scene and is found to be intoxicated or impaired by drugs, he or she can be immediately charged with a Class E felony which carries a maximum penalty of four years of imprisonment. Therefore, the incentive for a drunk or impaired driver to flee the scene of a hit and run accident is greater.
Golden expressed hope that the legislation would improve safety on the roads and save lives:
I thank my colleagues for their support of this legislation which has the potential to decrease the number of incidents where motorists just keep going after hitting a pedestrian.  In my district and throughout the State, families have been destroyed by such a disregard for human life.  I believe that there are instances where, if the driver stopped at the scene and called for help, the victim may have had a chance to survive.  This legislation will make our roads safer and save lives, and this year, this bill should become law.