'Getting Gowanus Right': BBQ, Comprometido, And Bridging Gowanus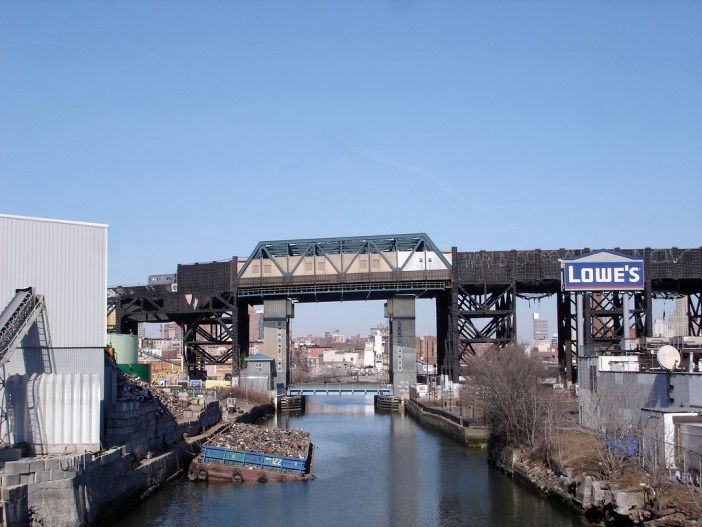 This is the second in a series of articles by Park Slope Stoop documenting the Bridging Gowanus open houses which are taking place in August and September 2016. Read our previous series article here.
On Friday, August 19 members of the community gathered for the annual Fifth Avenue Committee summer barbecue to celebrate the achievements of local nonprofits and look towards the future of the neighborhood. Residents also had an opportunity to meet with representatives from Bridging Gowanus, a community group helping guide the development of the Gowanus.
The Fifth Avenue Committee (FAC) is a social justice nonprofit that is committed to building vibrant communities and advancing opportunity in South Brooklyn. Formed in 1978, the organization helps low- and moderate- income New Yorkers by supporting affordable housing and community facilities, providing education and classes for adults, connecting residents to economic stability and combating displacement caused by gentrification.
The barbecue was an opportunity for all residents to come together and celebrate their impact and alliances. It was held in FAC's outdoor courtyard on Degraw Street.
"It's a yearly party to show the improvements and accomplishments of the area," said Albert Gussman who has lived for five years in Park Slope. "I come to learn," he said.
It was also a forum for Brooklyn residents to share their thoughts on the future of a neighborhood at the center of endless development debates.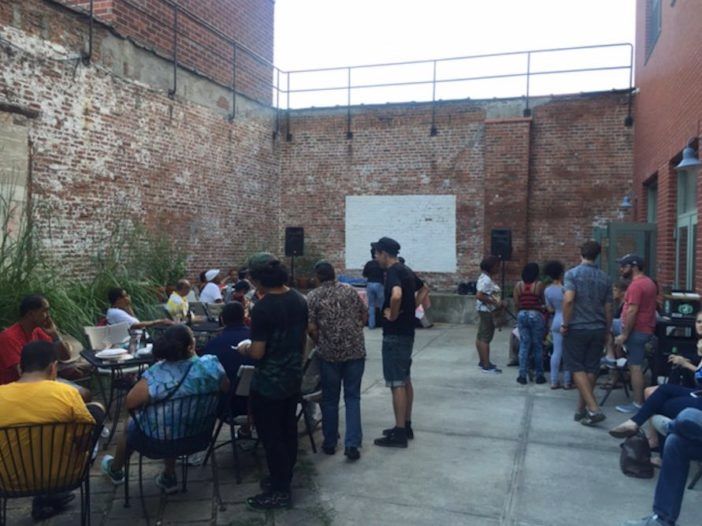 Diana Foster, a Crown Heights resident, came out to show her appreciation for FAC and advocate for adequate and accessible housing for the area.
Foster said that to maintain the integrity of the Gowanus community, local leaders and developers need to eliminate some of the restrictions that keep apartments out of reach for low-income families. "Developers talk about building affordable housing in the area. Affordable for who? You have to sit at the table and give input," she said.
Bridging Gowanus, the community planning process and local group, was at the barbecue in part to gather perspectives like the one Foster shared. The group, which is led by Council Member Brad Lander, is spearheading an effort to collect insights on the future of the Gowanus from local constituents. These opinions and recommendations will help inform the city's plans for new developments in the Gowanus later this fall.
"Lander is definitely concerned about what the people want," Foster said. "He's accessible and we hear about what he's doing."
Attendees were invited to vote on the initiatives they think should be prioritized in the Gowanus development plans. The group held their first vote at The Bell House on August 9. Lander's office plans to tally community votes by September, when the online survey closes.
Gussman, who moved to Brooklyn from Mexico in 1986, is pleased with the transparency and community involvement in this process. He said there is a freedom in being able to choose what people need in their neighborhoods and is grateful local leaders are listening.
"The word to describe this is 'comprometido,'" he said, which in Spanish means committed.
Community members who are interested in further engaging with Bridging Gowanus can attend upcoming events or visit BridgingGowanus.org to complete an online survey (go to the site and click the "Weigh In" circle) to help prioritize recommendations.
Here's a list of future events and locations for Bridging Gowanus.
• Open House: August 22, 5:00-8:00pm, Coworkrs Gowanus (68 3rd Street)
• Drop-In Hours: August 23-26, 9:00am-5:00pm, Coworkrs Gowanus (68 3rd Street)
• Open House: September 8, 6:30-8:30pm, The Hall of the Gowanus (543 Union Street, down the alley on Nevins Street)
• Drop-In Hours: September 6-9, 12pm-6:00pm, The Hall of the Gowanus (543 Union Street, down the alley on Nevins Street)