Get Ready To Yodel In Brooklyn With Sing-A-Long-A Sound Of Music At Brooklyn Center (SPONSORED)
The following is a paid announcement from Brooklyn Center for the Performing Arts.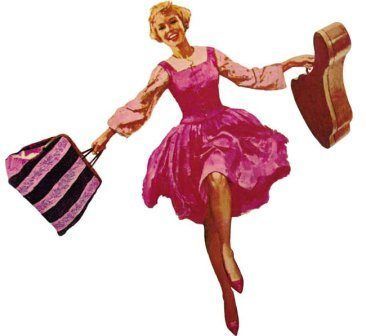 Looking for a fun, different, and quirky event to attend with your friends and family next weekend? Get your vocal chords warmed up and join us at Brooklyn Center for the Performing Arts on Sunday, May 19, at 1 p.m. for the screening of the Academy Award-winning movie musical The Sound of Music. This is more than just a chance to revisit the classic Julie Andrews movie on the big screen; it's also a major audience participation event.
Upon entry, audience members receive a free swag bag, complete with edelweiss, a curtain swatch, an invitation to the Captain's Ball, and more. An emcee guides the experience, as subtitles assist the audience as they sing along to classic tunes including "Climb Every Mountain," "My Favorite Things," and of course the soaring title song. Dress up as your favorite character for the costume contest—the possibilities are as endless as a Ray of Golden Sun. If you've always wanted to be a part of a musical, this is your chance!
Brooklyn Center for the Performing Arts
Sing-a-long-a Sound of Music — Sunday, May 19th at 1pm
Tickets: $15
The above is a paid announcement by Brooklyn Center for the Performing Arts. Sheepshead Bites has not verified the claims made in this advertisement. If you own a business and would like to announce a special offer to tens of thousands of locals, email us at advertising [at] sheepsheadbites [dot] com.