Gerrymandering A Problem For Neighborhood Unity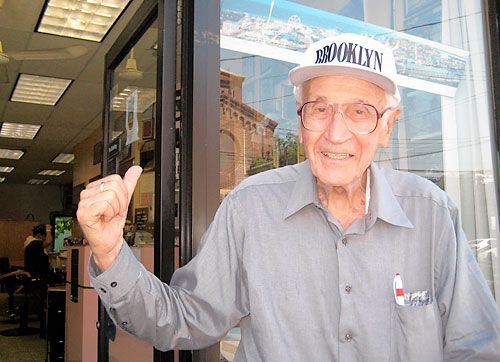 An editorial in today's Brooklyn Paper features longtime community activist Lou Powsner lamenting Bensonhurst's lack of unified political representation in City Hall.
The problem, Powsner states, is gerrymandering. While ostensibly excused as a way to ensure equal representation among different races and ethnicities, in reality it's usually used by one party- and often an incumbent – to hold onto power unchallenged.
The results of this, he shows, is the fact that world-famous Bensonhurst is split into four – that's right, four council districts.
We have James Oddo, a Staten Island Councilman (Lou erroneously identifies the office holder as Diane Savino, who's now a state senator) representing one section. Then there's Vincent Gentile of Bay Ridge, Domenic Recchia of Coney Island/Gravesend, and David Greenfield from Borough Park – who is apparently a no-show at Bensonhurst community functions.
There seems to be no easy answer to the problem of a split neighborhood without a concerted effort by Bensonhurst residents that would cross both party and ethnic lines. While Bensonhurst's diversity may ordinarily be a strength, in the case of political unity it might prove a hindrance.
For example, Asian-American groups are currently pushing for unified Asian state assembly and state senate districts. This plan would really just serve to lump a large portion of Bensonhurst in with Sunset Park – a neighborhood that shares a community board with Windsor Terrace and would seem to have more in common with South Park Slope or Bay Ridge than Bensonhurst.
Powsner's point is that if what we seek is more attention to our main streets, our residential blocks, our parks and our schools – whether in City Hall or Albany – then maybe we should consider another way.
What do you think? Should neighborhood unity trump other considerations, such as party and race/ethnicity?