Friday Crime Blotter: Arrests Made After City Point Shooting, Assault on the Streets of Midwood & More
DOWNTOWN – Two individuals have been arrested and charged after the shooting death of Carlton Spencer at the City Point Target store on Wednesday night, police announced.
After an altercation that began outside made its way into the shopping center on Albee Square around 11:15 pm on Wednesday, November 7, Spencer was shot in the chest one time and killed.
Yesterday, police arrested Bobby Jackson, 44, of Brownsville, and Gregory Kimble, 26, of Crown Heights. Jackson was charged with criminal possession of a loaded firearm, reckless endangerment, menacing and unlawful possession of marijuana, police said. Kimble faced similar charges, for reckless endangerment, criminal possession of a weapon, assault and menacing, police said.
According to police, Spencer and five other individuals, including Kimble, armed with a knife, were chasing Bobby Jackson through the Target when the older man turned and fired his gun, killing Spencer.
The investigation into the incident remains ongoing.
MIDWOOD – Police are on the lookout for the man who assaulted a 55-year-old on a Midwood Street, apparently unprovoked.
On Tuesday, November 6, the suspect approached the male victim outside 1314 Avenue J, between Coney Island Avenue and the Avenue J Q station, around 3:15 pm, said police. The suspect proceeded to punch and kick his victim, before bystanders intervened.
Video surveillance of the assault can be seen below:
PROSPECT HEIGHTS – Police are still looking for four men wanted in connection with a slashing aboard a train at Atlantic-Barclays Center last week.
The assault took place on southbound D train around 3:40 am on Thursday, November 1, police said. The two victims were involved in a verbal dispute with the four suspects, which escalated into a fight, said police. The suspects slashed both victims on the face before fleeing the train.
The two victims remained on the train and were later removed to Methodist Hospital, police said. Surveillance photos of the suspects can be seen below: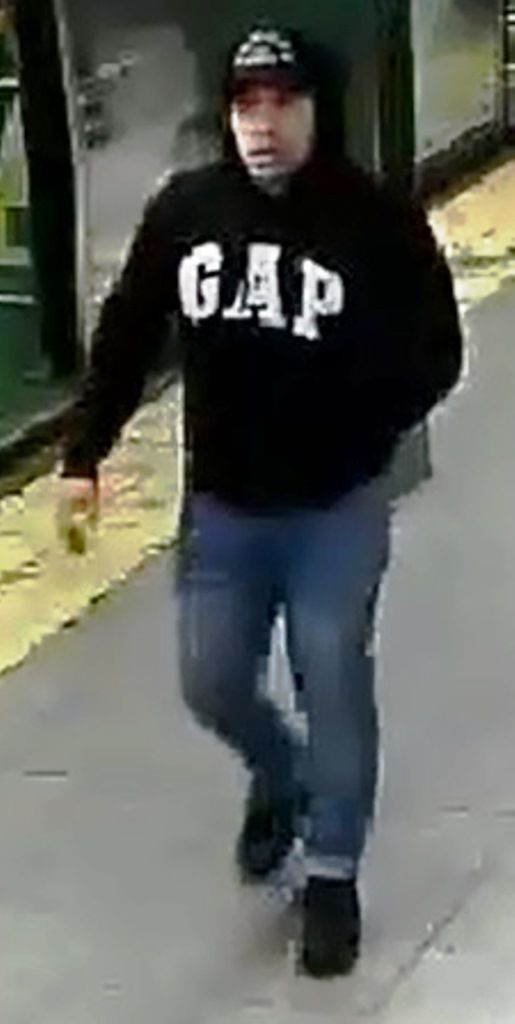 MIDWOOD – Two individuals are wanted for a string of burglaries in Midwood and police have released surveillance pictures of the pair, hoping the public will be able to help identify them.
The latest incident took place near Ocean Avenue and Avenue O, on Monday, October 29, police said. The two suspects gained entry to a 5th-floor apartment where they stole, jewelry, earrings, two watches and nine credit cards, police said.
Surveillance images of the two suspects can be seen below: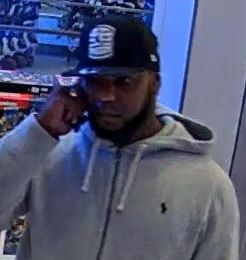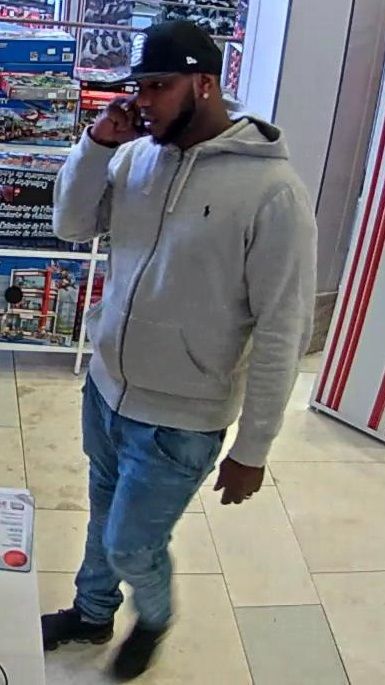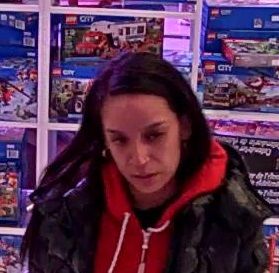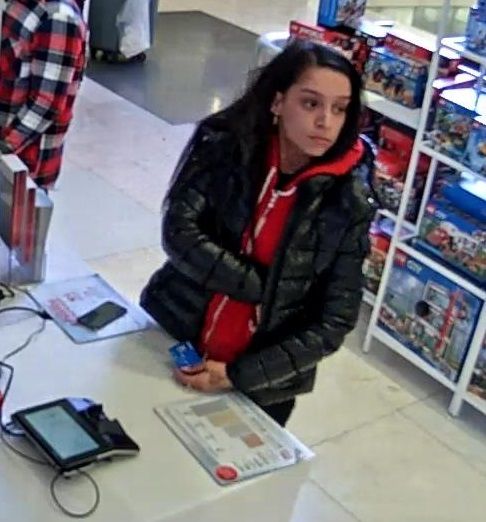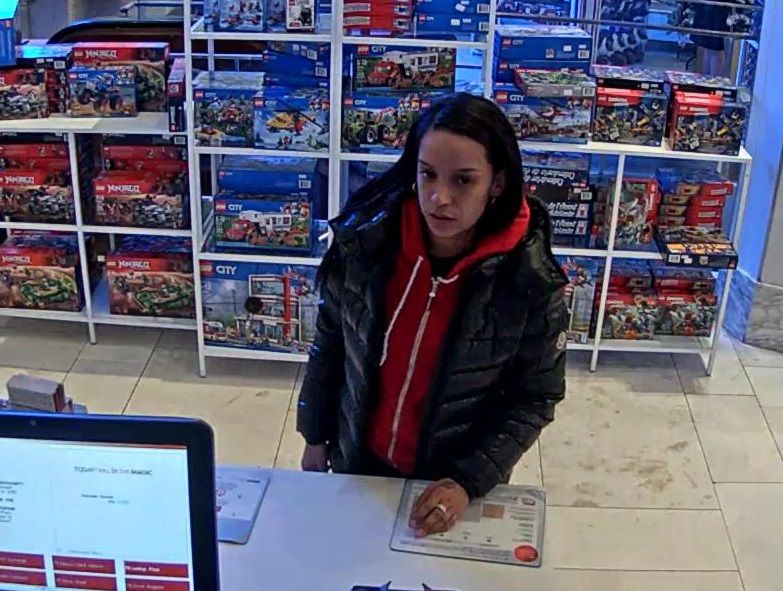 EAST NEW YORK – Finally, police have released surveillance footage of the suspect wanted in the slaying of Sabrina Moreno on VanSiclen Avenue in early October.
Just before 7:00 pm on Friday, October 5, police arrived outside 315 Van Siclen to a call of a person shot, finding Sabrina Moreno, 21, unconscious and unresponsive after being shot in the neck, police said.
EMS transported Moreno, a resident of Sunset Park, to Brookdale Hospital, where she was pronounced deceased.
An investigation into the shooting is underway, but so far, no arrests have been made. Now, surveillance video of a potential suspect can be seen:
Anyone with information in regards to this incident is asked to call the NYPD's Crime Stoppers Hotline at 1-800-577-TIPS (8477) or for Spanish, 1-888-57-PISTA (74782). The public can also submit their tips by logging onto the Crime Stoppers website at WWW.NYPDCRIMESTOPPERS.COM, on Twitter @NYPDTips or by texting their tips to 274637 (CRIMES) then enter TIP577. All calls are strictly confidential.