Four Established Businesses Open New Locations In Sunset Park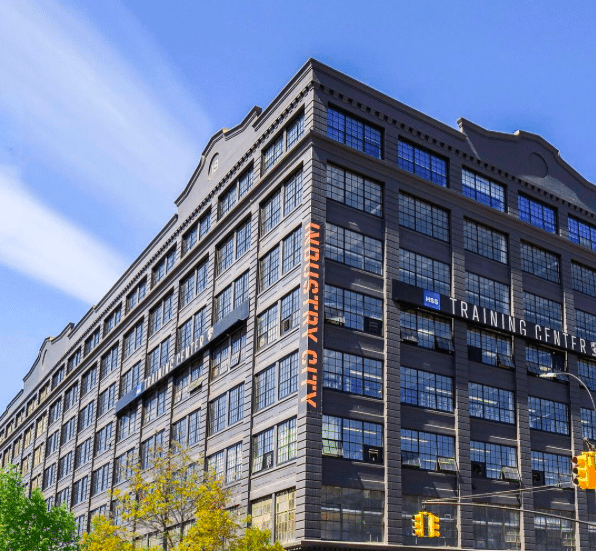 SUNSET PARK – The business boom continues in Sunset Park with three companies announcing new locations in the neighborhood, joining the home design emporium ABC Carpet & Home which debuted a new 80,000-square-foot store at Industry City last fall.
Opened last September at 3906 2nd Avenue, ABC Carpet's colorful merchandise is displayed in a sprawling showroom surrounded by large-scale windows. The back of the store offers marked down items including furniture, lighting, and rugs. Check out an October 2017 Brownstoner article with photos of the new store. ABC Carpet joined another high-end home decor giant at Industry City—Design Within Reach, which debuted an outlet store at 219 36th Street in 2015.
Value-based gym chain Blink Fitness opens its 65th location at 5109 4th Avenue today, January 16. With a committment to make "working out fun and uplifting" Blink creates clean, contemporary, and colorful gyms that offer confidence-boosting training programs.
The new facility features top-of-the-line strength equipment including free weights, plates, and machines for upper body, lower body, and core, as well as a variety of cardio machines and a multi-use space for additional exercises/stretching/functional training. The Sunset Park location also provides certified personal trainers for those looking for guidance and motivation.
As a part of its grand opening celebration, Blink Fitness is donating 50 one-year memberships (worth over $10,000) to Turning Point Brooklyn, an organization that provides individuals and families in need with integrated housing, education, health and social service programs.
AbelCine, a full-service equipment and support provider to the broadcast, media, and production industries, announced the opening of its new 44,000-square-foot facility at 88 35th Street in Industry City. Founded in 1989, the company relocated 85 employees from Manhattan to the new Sunset Park location where it will provide customers with digital production gear, support, and education.
The space features a showroom of professional cameras, lenses, accessories, audio, lighting and expendables; a state-of-the-art maintenance and service center for cameras, lenses and ancillaries; a 107-seat training theater; an engineering lab and machine room for product design, prototyping and manufacturing; and a lounge and community area.
AECOM, an engineering firm providing design, construction, consulting, and management services to clients also recently opened a new office at Industry City at 220 36th Street.
The firm is responsible for a number of infrastructure projects proposed for Brooklyn including a new subway station in Red Hook that Governor Cuomo discussed during his 2018 State of the State address earlier this month, and moving the Red Hook Container Terminal to the South Brooklyn Marine Terminal in Sunset Park and transforming the vacant area into a public park. According to Brooklyn Paper, AECOM is also working on projects to expand the Brooklyn Bridge's pedestrian promenade and repair the Brooklyn–Queens Expressway's triple cantilever in Brooklyn Heights—so an office in the borough seems to be a good idea.