Fort Greene and Clinton Hill Community Gardens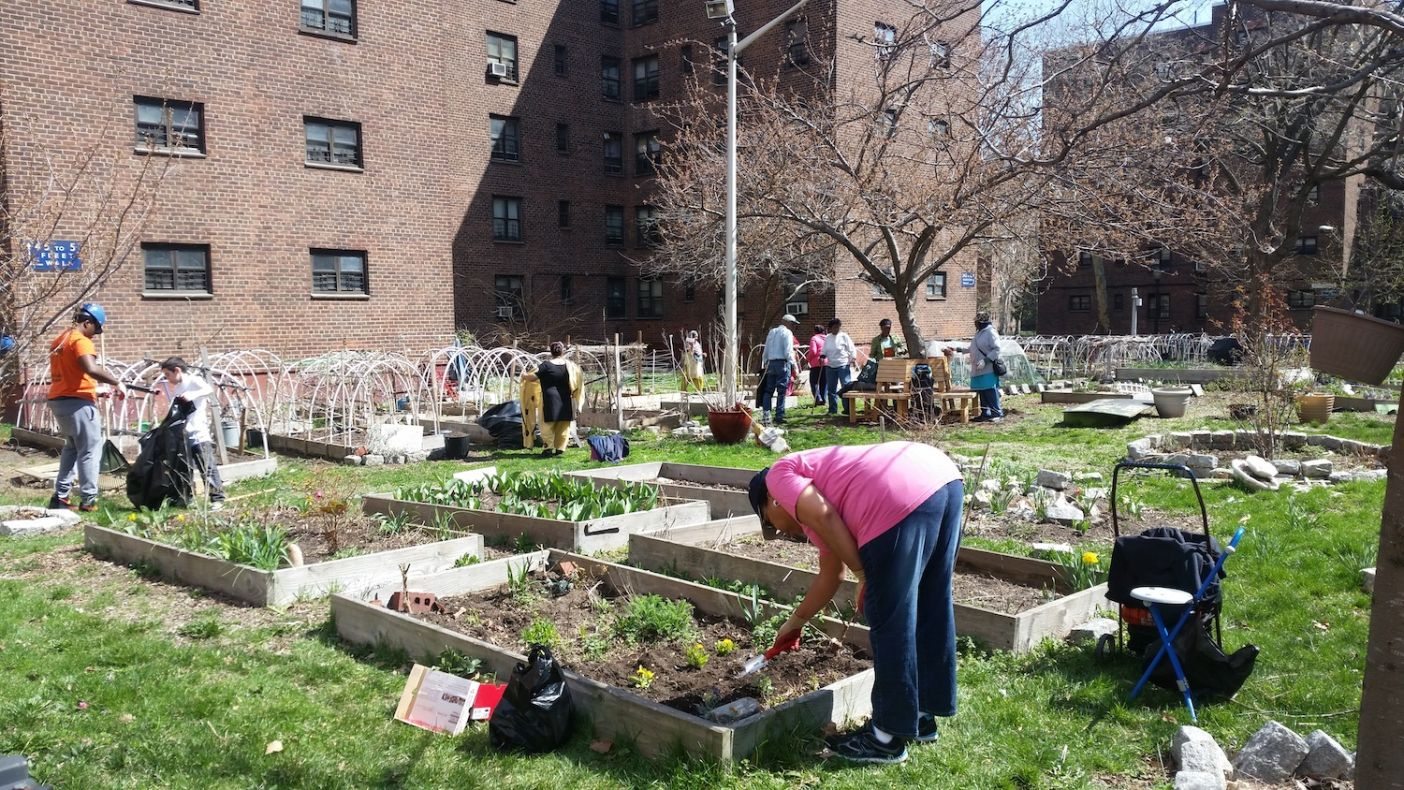 For the passive gardener, our neighborhoods provide ample opportunities for enjoyment – from neighbors' front gardens and stoops, to Fort Greene Park and street plantings. For those of us without a garden space of our own, here are the community gardens of Fort Greene and Clinton Hill. Each has its own rules, membership may not be instant and you may not get a plot of your own right away, but it's a start.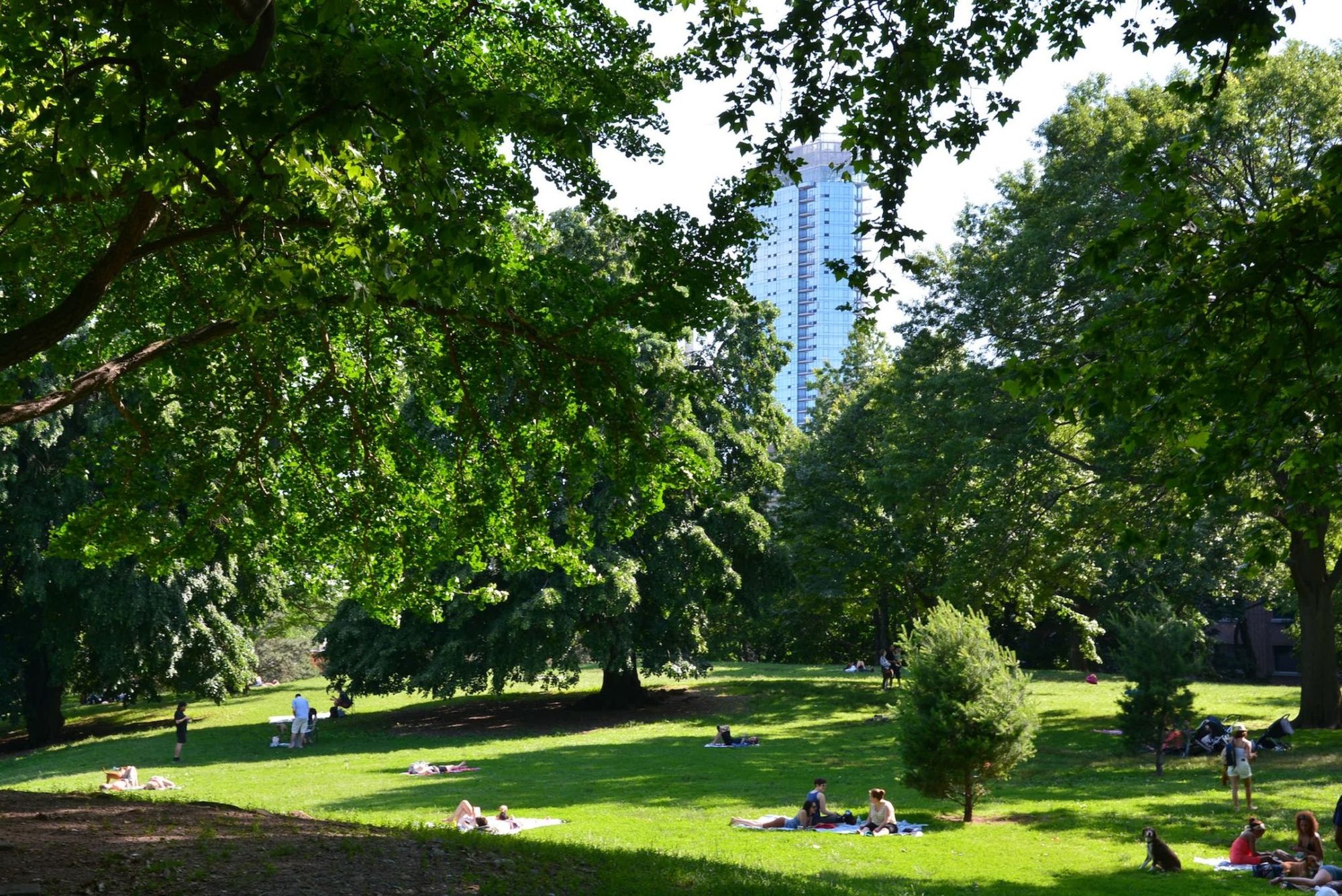 Fort Greene Park is calling for volunteer gardeners: "While some previous experience with gardening is preferred, the best candidates for this program are those with time and interest in getting their hands dirty, meeting their neighbors, and channeling a love for Fort Greene Park towards its upkeep. E-mail volunteer@fortgreenepark.org  to sign up and please save the date for one of the mandatory orientations at the Fort Greene Park Visitor Center. Two more coming up this Spring: April 22, 5:30 pm -7:30 pm
April 30, 9:30 am -11:30 am.
Rockwell Place community garden is one of three Bears gardens in the neighborhood. It is located by BAM, where Rockwell Place and Lafayette and Flatbush Avenues meet. Contact: RockwellBears@gmail.com.
Pacific Bears Community Garden is located on Flatbush Avenue on the corner of Pacific Street. This was the first of the Bears gardens to be established in 1985, and was named "after a teddy bear gardeners found in the weeds at an early workday". Contact: PacificBearsGarden@gmail.com
Carlton Bears Community Garden is on Carlton Avenue, between Greene and Fulton. Contact: Liz – sharpbuckley@gmail.com
Carlton and Rockwell gardens are under the NYC Parks Department, and Pacific Street is part of the Brooklyn Alliance of Neighborhood Gardens (BANG) Land Trust.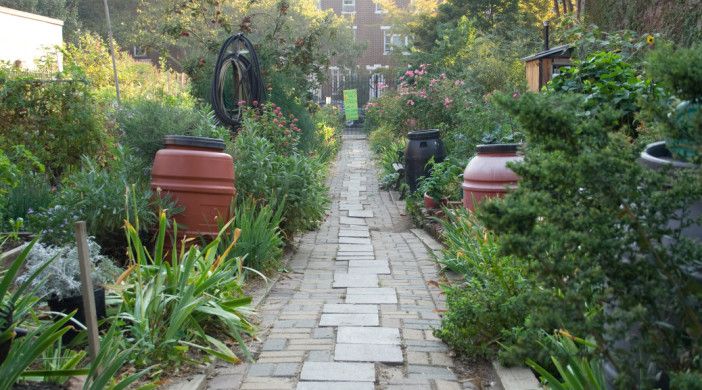 If you would like to join the Hollenback Community Garden, they are located at 460 Washington Avenue between Gates and Greene. Check out their FB page as well.
Ingersoll Houses
We wrote up the spring cleanup efforts last year at this award-winning garden: "Each senior — there are around 60 who have or share garden beds of their own along the front patch of lawn along Myrtle Avenue off Ashland Place, and 40-50 with beds on the other side of the building — gets their own bed and can plant anything they want. The Ingersoll Garden is so popular that there is even a waiting list for space, said Grant, and the garden will continue to expand to other patches of grass around the complex in order to accommodate demand."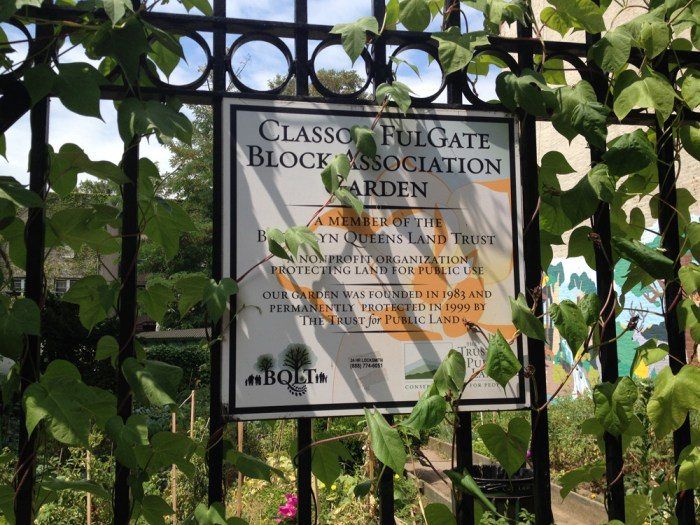 "Classon/FulGate, like most of the community gardens run by the BQLT, used to be a vacant lot. But in 1968, a group of neighbors led by Joe Robinson decided to turn it into something better. Others soon joined in. Many of these contributors — Demetrice, among them — are now immortalized on a mural adorning the garden's back wall." Check out the mural and more history. Garden is located at 474 Classon Avenue, between Madison and Monroe.
The Clifton Place Community Garden is located at 289 Grand Avenue, between Clifton Place and Greene Avenue. Contact them for volunteer and other details via their Facebook page.
Myrtle Village Green — 636 Myrtle Avenue, between Kent and Franklin Avenues
Myrtle Village Green sits on a closed Department of Environmental Protection Water Tunnel 3 shaft site and features not only community gardens, but educational programs for the community. Keep up with their updates on Facebook.
MORE GARDENS
Pratt-Clinton Hill Community Garden — DeKalb Avenue, at Hall Street
Lefferts Place Block Association Garden — 162 Lefferts Place, between Classon and Franklin Avenues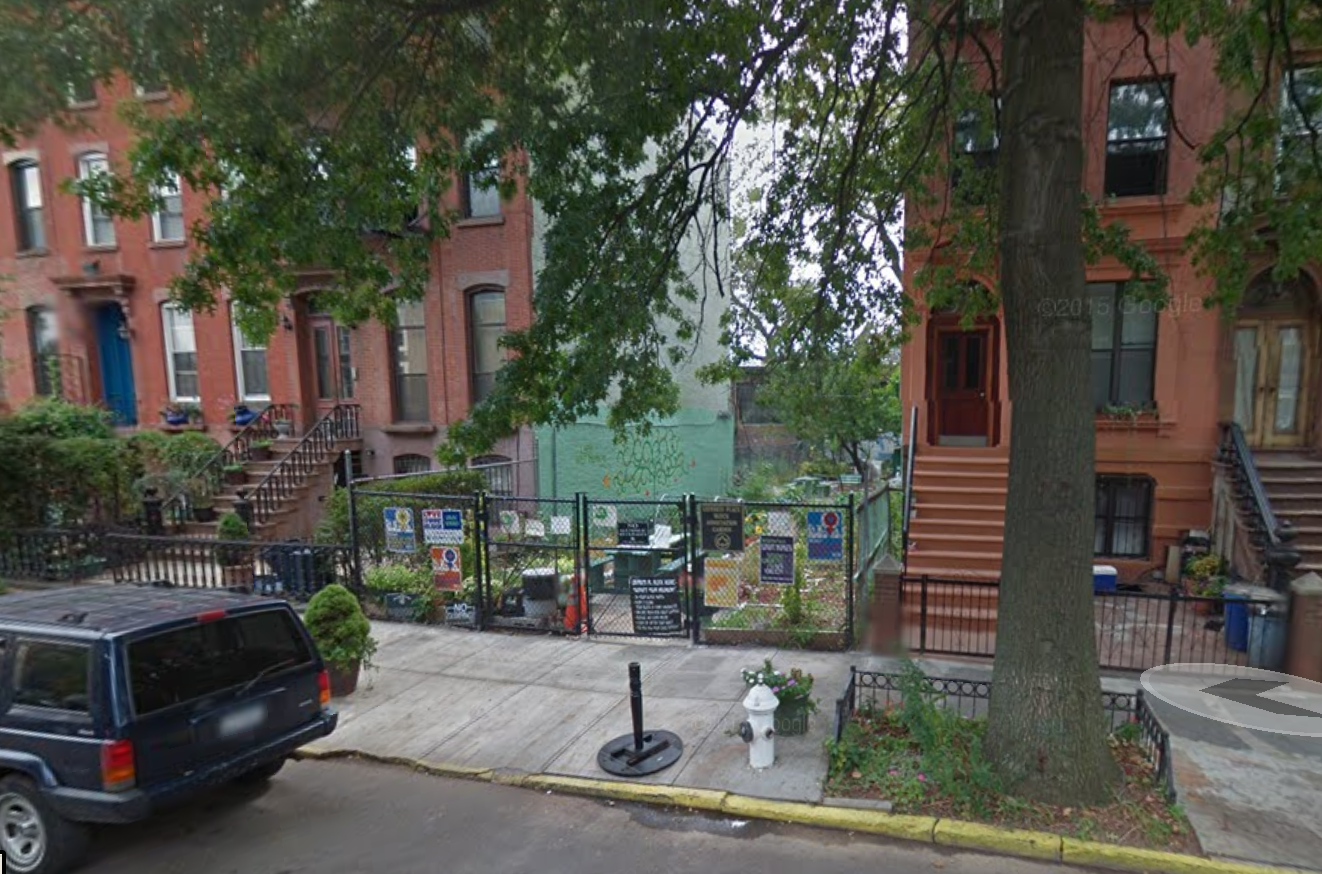 Greene Garden – 2 South Portland Avenue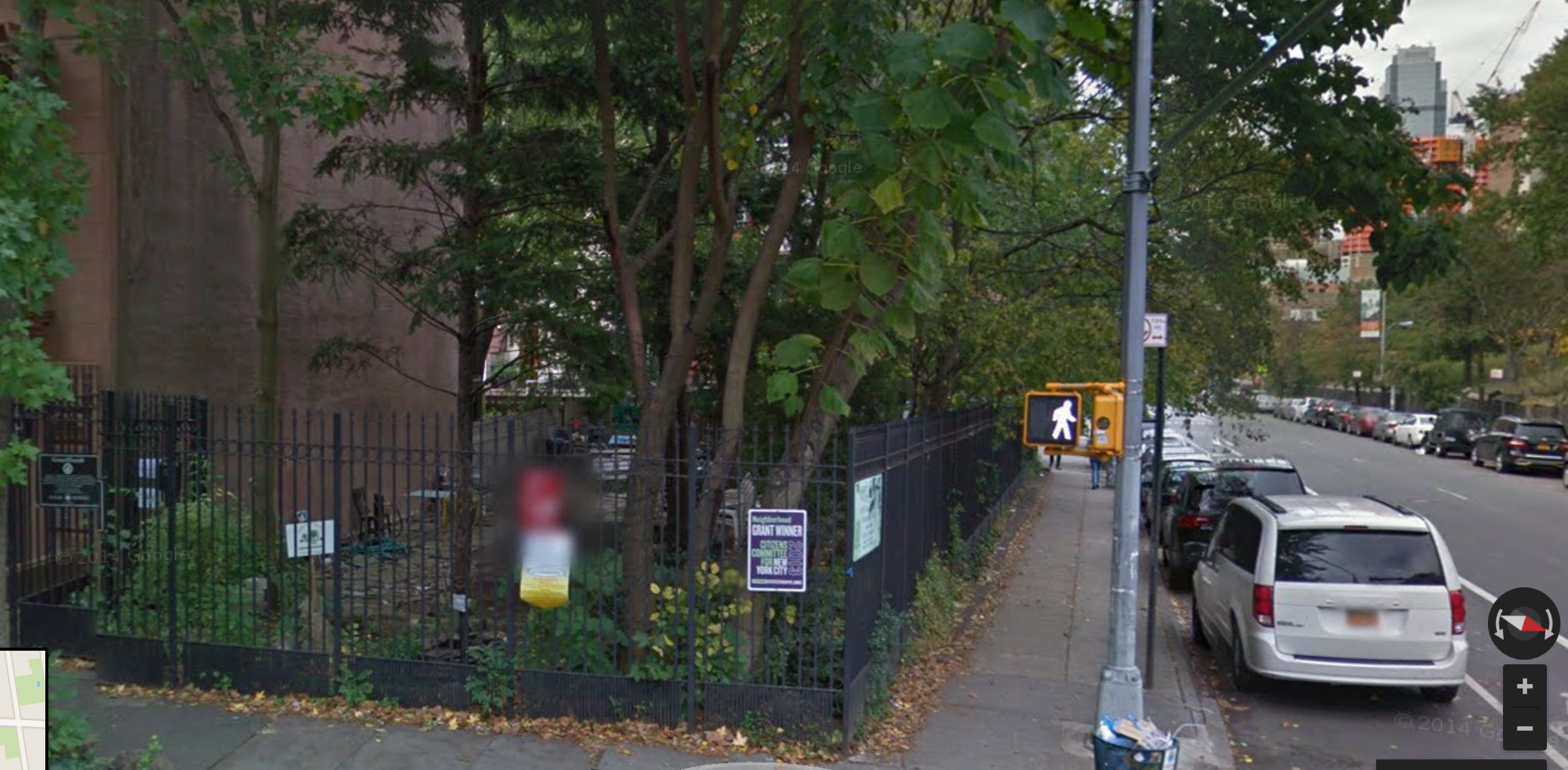 Brooklyn's Finest Garden — 48 Leffert Place, between Saint James Place and Grand Avenue