Formerly Homeless, Artist Jo Ann O'Rear Starts Over With Local Exhibit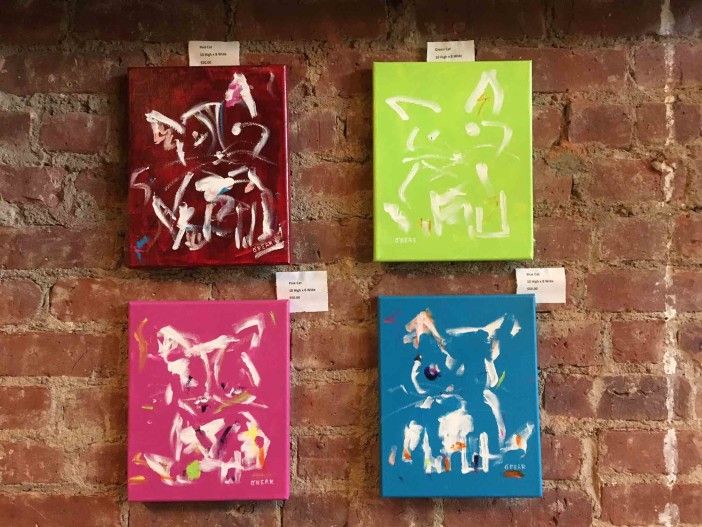 "I have to use them all the time. My hands and arms are on fire."
Artist Jo Ann O'Rear is describing how the artistic process fuels her.
"I've been like that ever since I was a kid," she adds.
O'Rear has pushed hard to make sure that her fire hasn't been snuffed out. And she hasn't had an easy path.
Currently, her show, "Animals Galore and a Tree" is hanging at the Italian eatery L'Albero dei Gelati (341 5th Avenue near 4th Street). The collection of artwork has been on view since November and has been extended several times.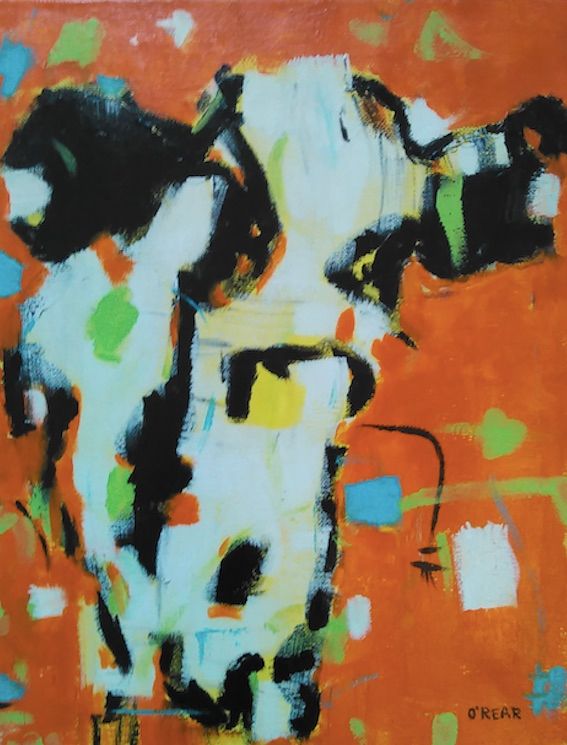 "I walked in here one day," says O'Rear of L'Albero dei Gelati, "and they were very supportive of the idea of showing my work."
Between February 2013 – March 2014, O'Rear lived in a homeless shelter in the Bronx. In addition, she also struggles with a severe case of fibromyalgia (a severe rheumatic medical condition that causes widespread pain and sensitivity to touch), which she's had for over two decades.
"I had to put painting on hold for a few years. It took me some time to start painting regularly again," she said.
Before she was in a homeless shelter, she had a live-in job at a producer's home in TriBeCa (O'Rear declined to tell us the producer's name). "I was physically assaulted. I kept thinking it may get better, but it didn't."
Without family to go to, she became homeless. "The police told me I just had to leave," she explains. "It was too dangerous."
After the homeless shelter, she made her way to Park Slope. She is currently a resident at the Prospect Park YMCA (357 9th Street between 5th and 6th Avenues). "I've been here for about 18 months. I'm currently on welfare, but I'm trying hard not to be in need of the disability [income]," she says.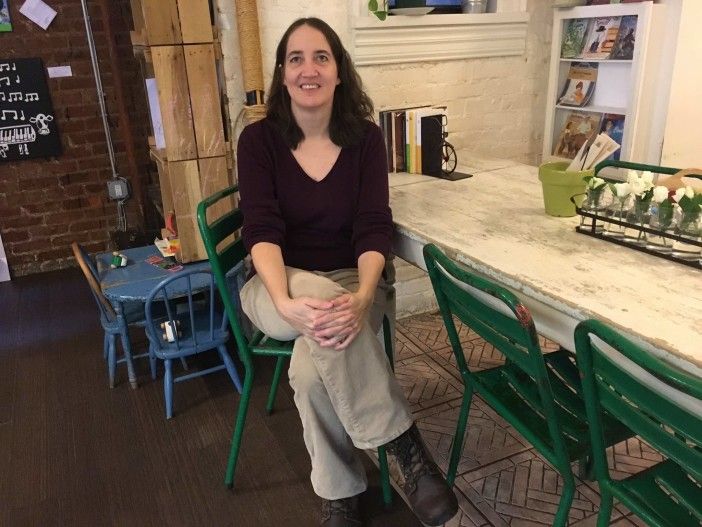 O'Rear is a pedigreed scholar. She received a BA in Literature and History from Northern Kentucky University, and a Master's in Humanities from St. Xavier University in Cincinnati. "I've studied a lot in school, but I've never taken an art class. It's not something that was nurtured."
While O'Rear was a writer in college, visual arts continued to interest her.
Her painting technique is unusual — termed "finger-on-paint." She does not use brushes. "It allows me to touch the canvas," she explains "Touch is the closest I can come to the subject while painting it — this approach creates an immediacy to my work that draws people to it."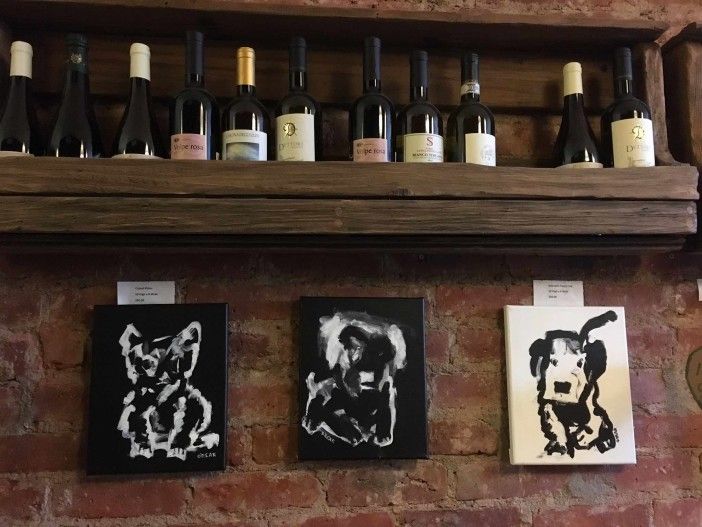 Right now, O'Rear's has a series of long-term goals that she's working on.
"I do feel like I'm starting over," she says. "I want to get a curator. I'm currently getting some commissions for my work." She's also working on her memoir. Writing projects have become a priority for her.
"I grow my projects…like they're children."
Jo Ann O'Rear's "Animals Galore and a Tree" is currently on show at L'Albero dei Gelati (341 5th Avenue near 4th Street). All of her work can be purchased. In addition you can visit her website or call her at 718-913-5774 to make an appointment to see her work.