For Bites Contest Winners, Death Of John Lennon Became Bittersweet Spark For Long Romance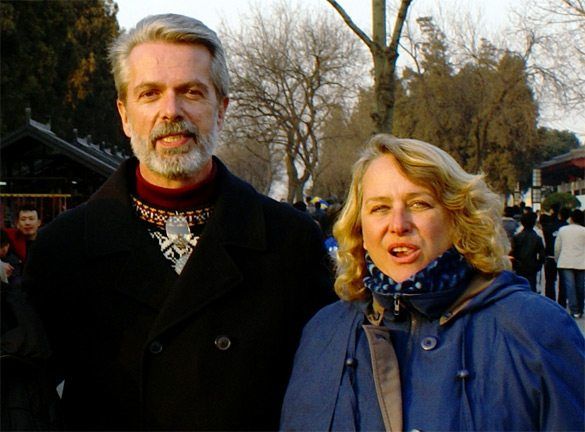 Some romances sprout from tragedy, an enduring ray of hope piercing through a flailing moment of misery. That was the case for Sheepshead Bites Valentine's Day contest winners Barbara and Jim Pearson.
Barbara, 55, and Jim, 59, have been together since March 1981. They met at the workplace, but didn't hit it off until the tragic death of John Lennon brought them together.
Here's Barbara's winning submission to last week's contest, which asked readers to submit their stories of how they met their beau:
Like so many people do, my husband and I met through our jobs. I was working in the data processing department of a law firm and he worked for the company that serviced the systems. We were both interested but for one reason or another we just weren't making it happen.
Then, one of the most tragic events of both our lives at that time happened. John Lennon was shot on December 8, 1980. Most of the people I worked with couldn't understand why I was so upset the next day at work. To some extent, neither could I – I'm not the groupie type. But Jim could, and he asked me if I'd go to the memorial in Central Park with him.
We spent the whole day together, could barely manage to leave each other to go home. But we did. Three months later, he moved in with me and we've been together ever since.
To this day, I can't hear John Lennon's "Imagine" without tearing up because I can't imagine life without Jim or how Yoko Ono bore the pain of losing John, Our first date was bittersweet. Life has had its ups and downs like it necessarily will but since that day it has had none of the bitter and all of the sweet.
Barbara was born in Sheepshead Bay and attended St. Mark Elementary School "back when they still used the apostrophe s", while Jim was raised "out on the island" – something we shouldn't hold against him, since, Barbara said, "he'll be the first to tell you Brooklyn wins hands down," Barbara told Sheepshead Bites.
Since meeting 33 years ago, they've found they have plenty more in common than just their love for The Beatles. Barbara describes herself and her husband as "computer and plant geeks," spending their time tinkering with tech and in the garden.
Now they'll get to take a break, and enjoy their contest prize of a $25 gift certificate at Tete-a-Tete Cafe (2601 East 14th Street, at Avenue Z). Congratulations, and Sheepshead Bites wishes you a lifetime of love and happiness together.