Food News: Beer, Bagels, Empanadas & More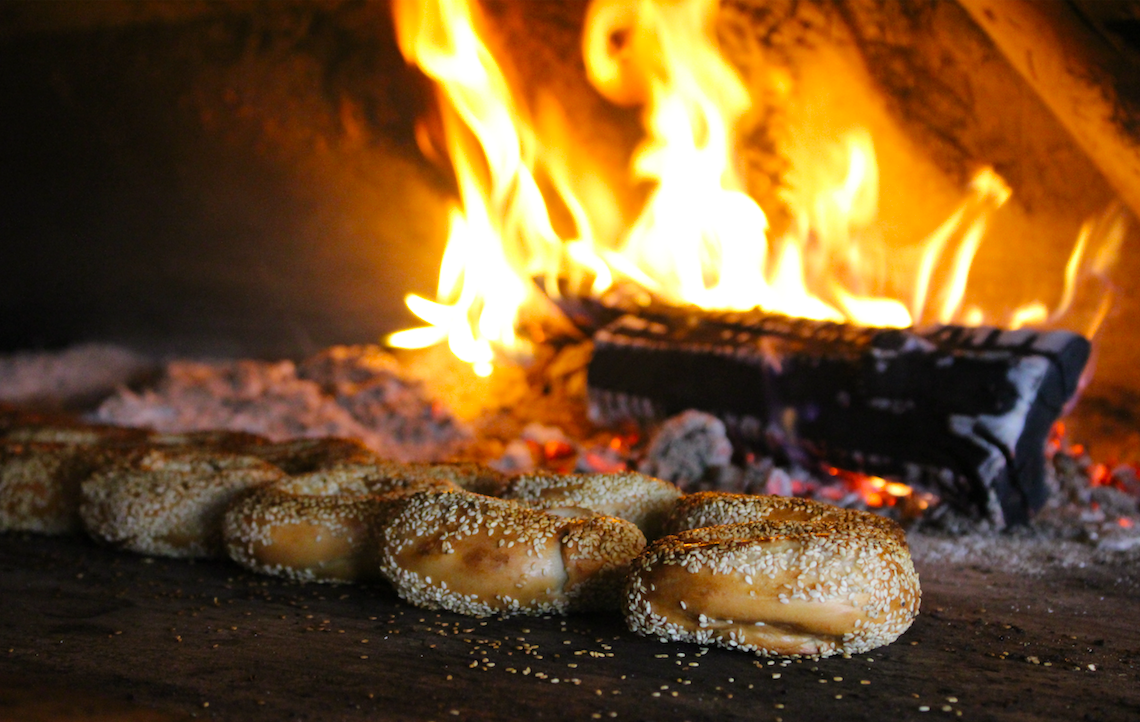 Big aLICe Brewing 52 34th Street (between 2nd & 3rd Avenues), Sunset Park
Kyle Hurst and Scott Berger, owners of the Big aLICe Brewing taproom in Long Island City,  recently debuted a new barrel room at Industry City featuring a dedicated barrel aging facility to produce their "creative small-batches" of beer.
Stop by and try the BQX: Brooklyn-Queens Connector—a New England-style double IPA—along with their many other unique options made with fresh, locally sourced ingredients including a Lemongrass Kölsch, Beet Pilsner, Sweet Potato Farmhouse Ale, Jalapeño Rye, and more.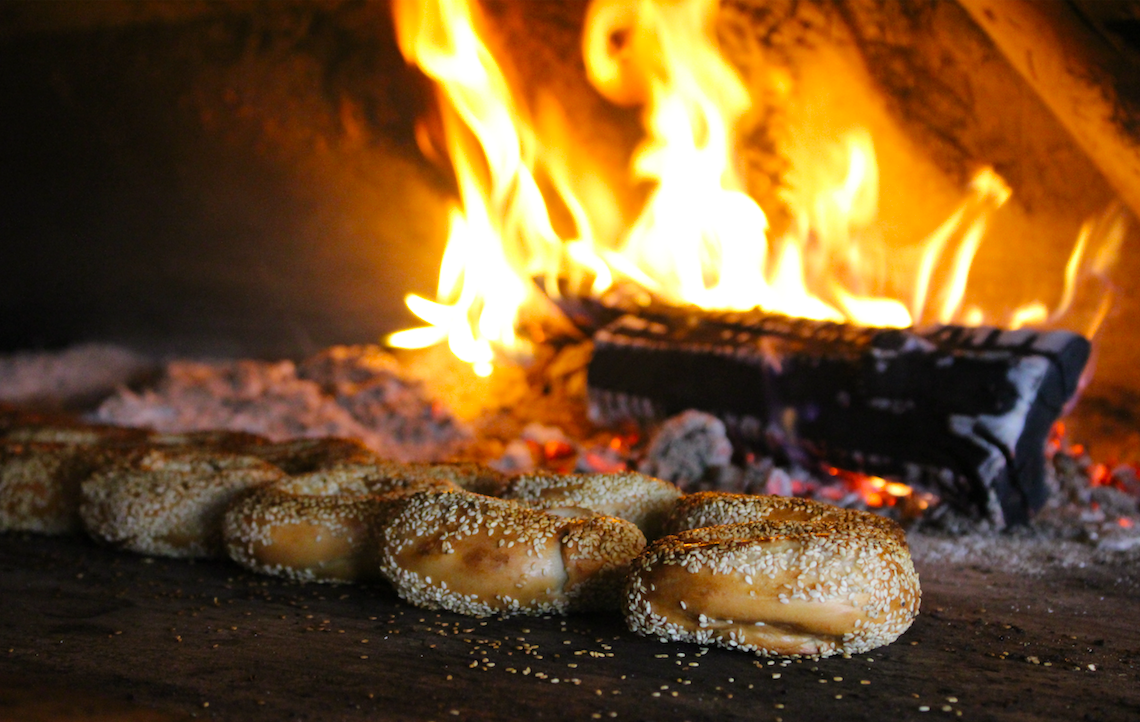 Black Seed Bagels 123 Court Street (between Atlantic Ave. & State St.), Boerum Hill
Black Seed Bagels opened its first Brooklyn location on Thursday bringing its signature wood-fired bagels combining New York-style and Montreal-style baking techniques to the borough. The 671-square-foot shop offers a dozen seats and serves sandwiches, salads, pastries, Stumptown coffee, and more.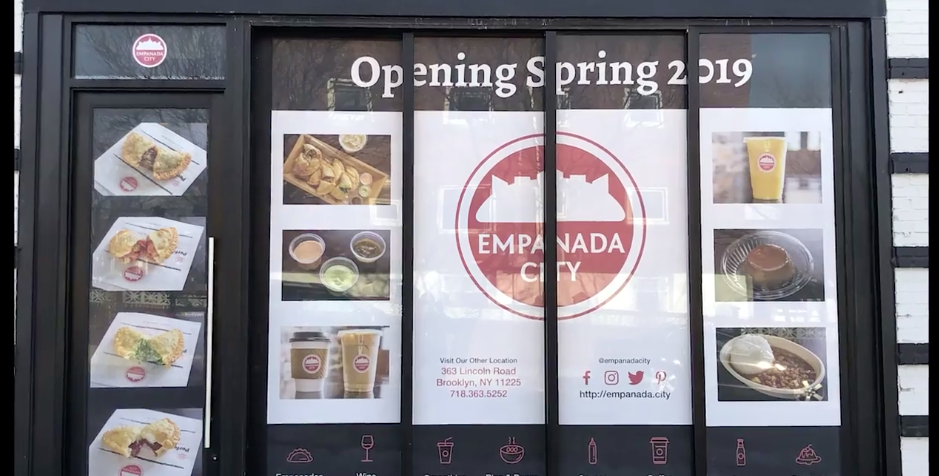 Empanada City 321 Starr Street (between St. Nicholas & Cypress Avenues), Bushwick
This two-year-old, family-owned, Prospect-Lefferts Garden eatery is getting ready to launch a second location in Bushwick later this spring. Slated to debut in June, the new location will serve an array of meat, cheese, vegetable, and fruit empanadas infused with flavors and spices from Puerto Rico and the Dominican Republic. The new storefront will also offer dipping sauces to accompany the empanadas as well as smoothies and flan.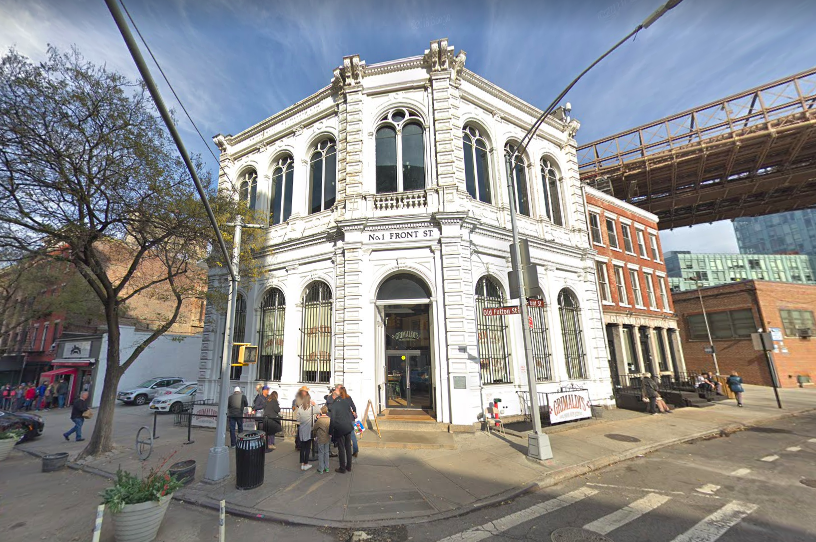 Grimaldi's Pizzeria One Front Street (at Old Fulton Street), DUMBO
Following renovations to the 150-year-old building Grimaldi's calls home, the famed pizzeria will reopen on March 29 under new ownership. The pizza shop, which regularly has lines out the door, will now be owned by the Scottsdale, Arizona-based Grimaldi's Pizzeria Company. The revamped space will feature two levels with seating for 100 and "rustic décor" including red and white gingham tablecloths, wine bottle chandeliers, and black-and-white photos of Brooklyn. The "New York-style menu" will offer pizzas, calzones, antipasto, and a variety desserts.
"We are very excited to welcome the original, historic Grimaldi's location into our company," Joey Ciolli, CEO of Grimaldi's Pizzeria, said in a release. "The Brooklyn pizzeria is the inspiration for all of our other locations, and we look forward to continuing to serve the iconic Grimaldi's coal-fired brick-oven pizzas at the One Front Street location that generations have come to love."
Le Mistral 332 5th Avenue (at 5th Street), Park Slope
A reader wrote in to inform us that Le Mistral, a French/Mediterranean restaurant, opened  last Friday in the corner storefront previously occupied by Cafe Wolf, and Chagall Bistro before that. According to the Park Slope 5th Avenue BID's Facebook page, it looks like they have a good happy hour and its first Yelp review gives it five stars. Let us know if you've stopped by yet.
San Pedro Inn 320 Van Brunt Street (at Pioneer Street), Red Hook
This new Mexican taqueria and bar opened in the beloved Bait & Tackle space a couple of weeks ago, according to Grub Street. Helmed by the former chef of Mettā, Norberto Piattoni, San Pedro's small menu offers tacos, quesadillas, tamales, and tostadas, along with margaritas, wine, and eight beers on tap.
Simple Loaf Bakehouse 310 5th Avenue (between 2nd & 3rd Streets), Park Slope
A new bakery will open this spring in the former Il Sogno Secondo space on 5th Avenue, according to Patch. This will be the first brick-and-mortar business for the shop's owners, Shari Call and Julissa Escobedo, who will offer loaves of sourdough, multigrain, rye, challah, and their signature spelt baguette, as well as croissants, muffins and other freshly baked pastries.
Sticky's Finger Joint 66 Willoughby Street (between Bridge & Lawrence Streets), Downtown Brooklyn
With six locations in Manhattan, "New York City's finest gourmet chicken finger restaurant" recently debuted its first outpost in Brooklyn at 66 Willoughby. The eatery serves fresh, antibiotic- and hormone-free chicken, according to the website. "The food here is actually really high quality, really good, and really creative. The chicken is super crunchy on the outside and incredibly juicy on the inside," says the Infatuation about the Murray Hill location. Along with baskets of chicken fingers and poppers topped with one of their many sauces, the shop also serves sandwiches, wraps, salads, and a variety of fries.
Tailfeather 581 Myrtle Avenue (at Classon Ave.), Clinton Hill
After celebrating its official grand opening on February 2nd, this new wine and beer bar is hosting another month-long celebration in honor of Women's History Month. Throughout March, Tailfeather will feature wines produced by women wine-makers, Patch reported. A portion of the sales will support the Tillary Street Women's Shelter. Stop by and have a glass or two!