Five Years Later, 'Sandy Claus' Is the Gift That Keeps on Giving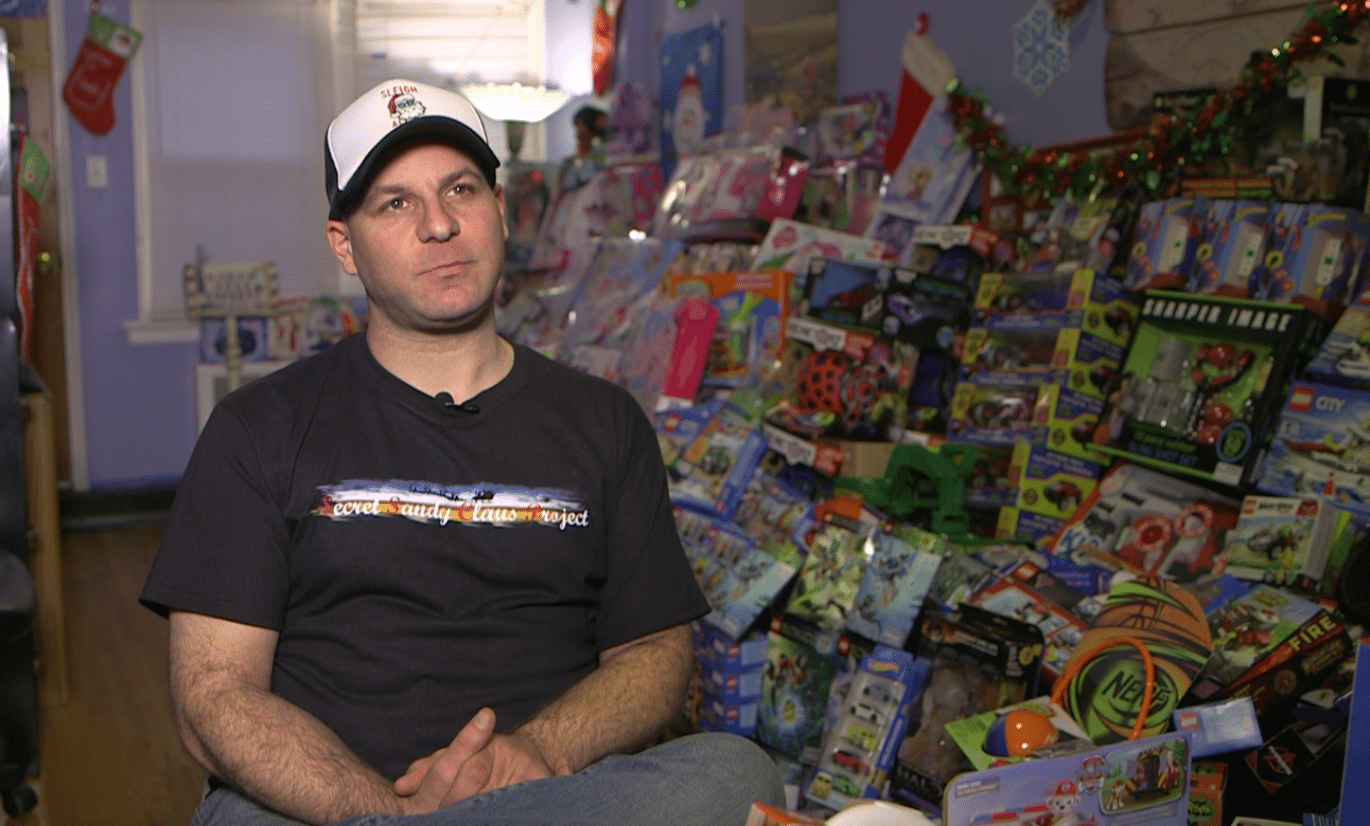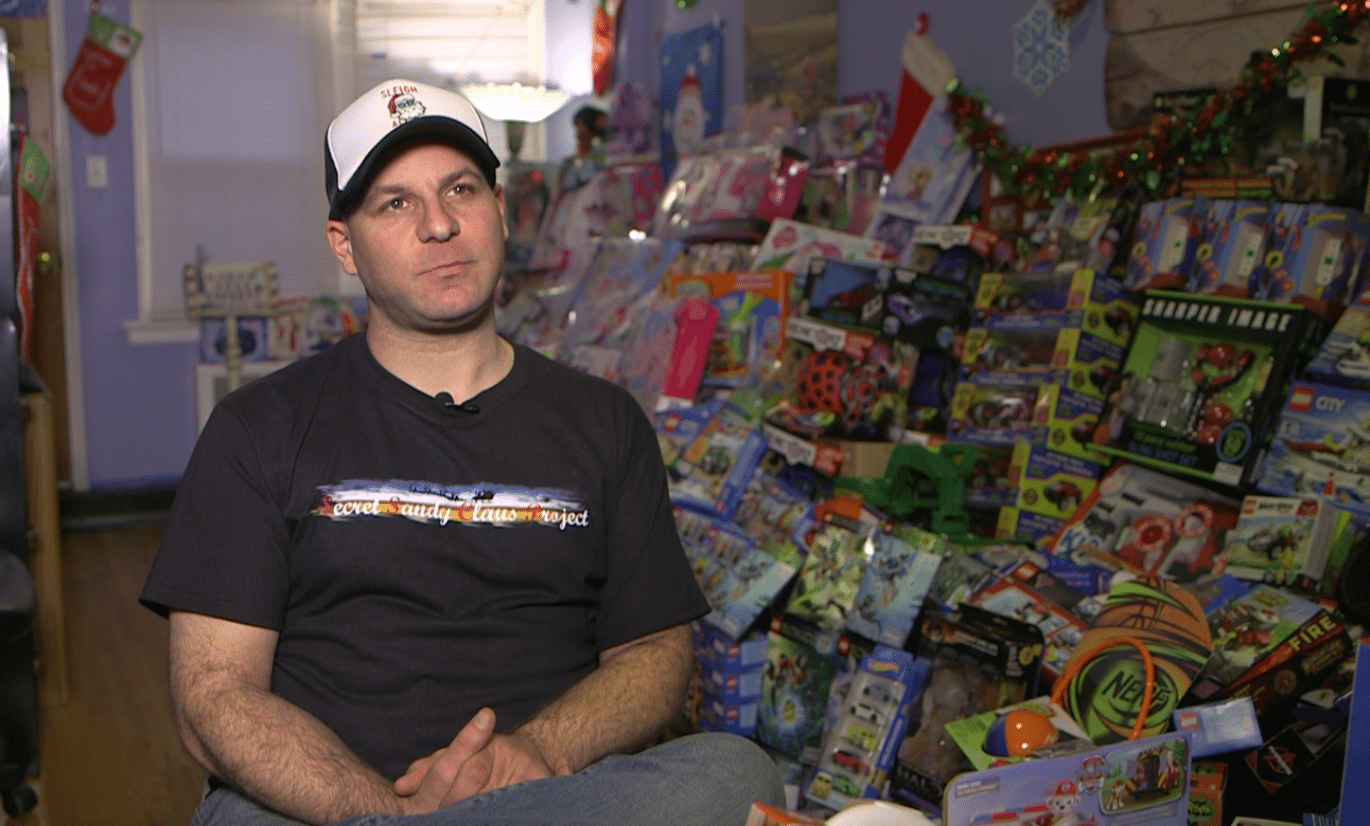 BENSONHURST – The sight of Michael Sciaraffo's living room is every child's dream come true.
From Barbie dolls and action figures to sports items and art supplies, hundreds of toys are stacked up in what has become Brooklyn's version of the North Pole.
"We live, eat, and breathe toys here," said Sciaraffo, 36, a Bensonhurst native. "Having the house look like this is part of the program."
Sciaraffo started the Secret Sandy Claus Project – a charity service that matches toys to kids and delivers them directly to their homes – five years ago after Superstorm Sandy struck the city. His objective was simple – to uplift the spirits of kids who lost their toys in the disaster. Now, the organization has expanded to all five boroughs and changed its mission to help all kids in need, an operation that Sciaraffo still runs from his one-bedroom apartment.
"I just thought to myself what it would be like if I lost all my toys," said Sciaraffo of what motivated him to start the project.
Thousands of requests come in through the charity's website for kids who are disabled, terminally ill, and impoverished.
"Sometimes you go into a house and you can't fathom how some people can live like this. The kids have no clothes and they don't have a Christmas tree. It kills me that there are people in need like that."
Sciaraffo, who works a full-time job as a senior analyst for the New York City Department of Parks and Recreation, dedicates three months out of the year in his spare time to make the Christmas magic happen, collecting brand new toys and recruiting dozens of volunteers.
He is planning on deploying 35-50 Santas to deliver over 5,000 toys across New York City this December.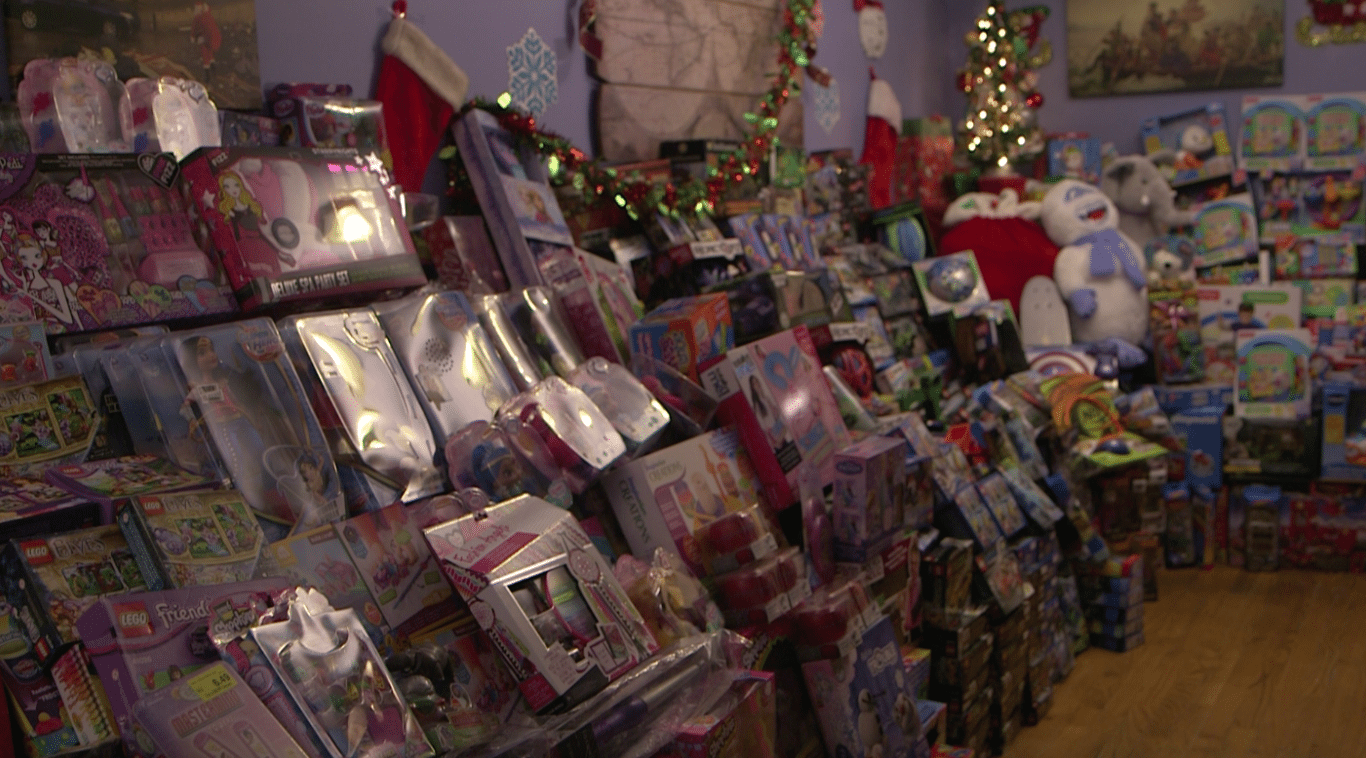 It's the personal touch that sets the charity apart.
Tami Cherichettia from Gerritsen Beach and her two sons were one of the first families to benefit from the charity after Sandy.
"[My kids] were very excited," remembered Cherichettia. "They got to get presents and replace some of the things that they lost. It's an amazing thing that one person did what he did, to help people in his community, and it spiraled into what it is now. There aren't too many people like him around."
Now, the family is paying it forward.
"This year we're going to give back and donate. I have a trunk-full of stuff to give him," she said.
In addition to collecting toy donations through drives, the organization has also been collaborating with Marines Toys for Tots, resulting in thousands of toys that Sciaraffo keeps in his garage and storage units.
Sciaraffo's close friend Stefane Vingelli, 35, who has been working with the charity since its inception, reads the thousands of requests that come in and matches each toy with a child.
"I try to get every kid what they want," said Vingelli. "It really breaks my heart when I can't do that."
"The stress every day of doing this is a lot. I just hope that I'm making them happy," she added.
Sciaraffo, who lives alone in his apartment, wants to see the project move out of his home and into a bigger space that will accommodate the large volume of toys and volunteers.
Despite the amount of work and time that goes into this endeavor, Sciaraffo hopes to continue to spread holiday joy for years to come.
"A lot of people ask me 'How do you do this? How do you give up so much time and do all this after work?' The way I put it is: Not everybody can do this. And I feel like if I can, then I should, he said."