The Five Best Summer Drinking Spots In And Around Fort Greene And Clinton Hill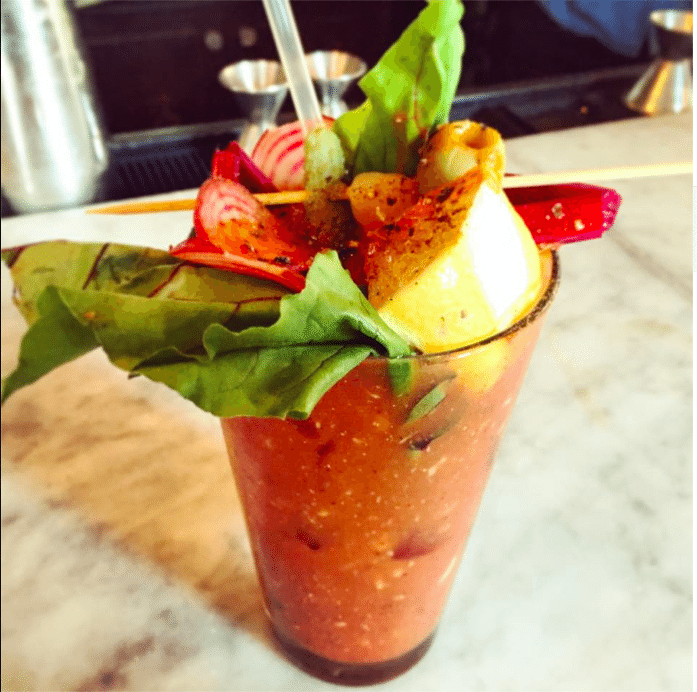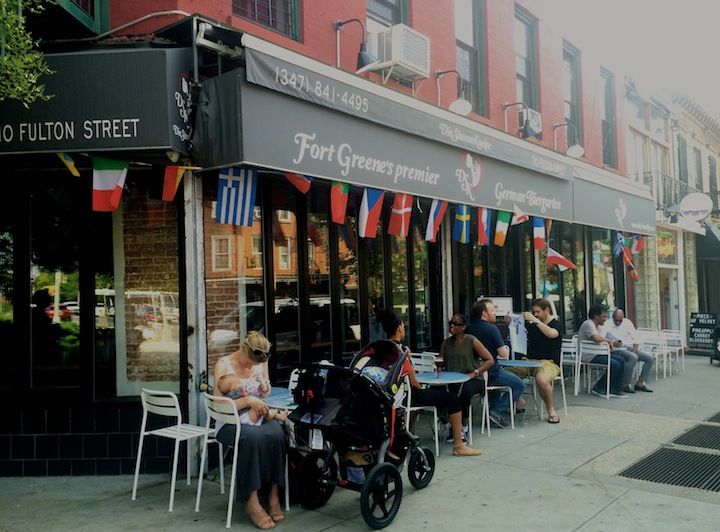 What's better than an ice cold beer on a hot summer's day? Not much, though you might prefer a cocktail or perhaps a chilled glass of white wine. Warm weather and cool adult beverages just go together. We'll even go a little bit out of our way to find just the right spot for what we're looking for.
Fort Greene has the good fortune to have a full gamut of drinking options, from cocktail bars to a pair of great beer gardens. For this list, we tried to think of the best places to cool off when the weather is hot. Here's a list of our five favorite places to imbibe Dionysian libation during the summer.
5. Fancy Nancy (1038 Bedford Avenue, at Lafayette Avenue)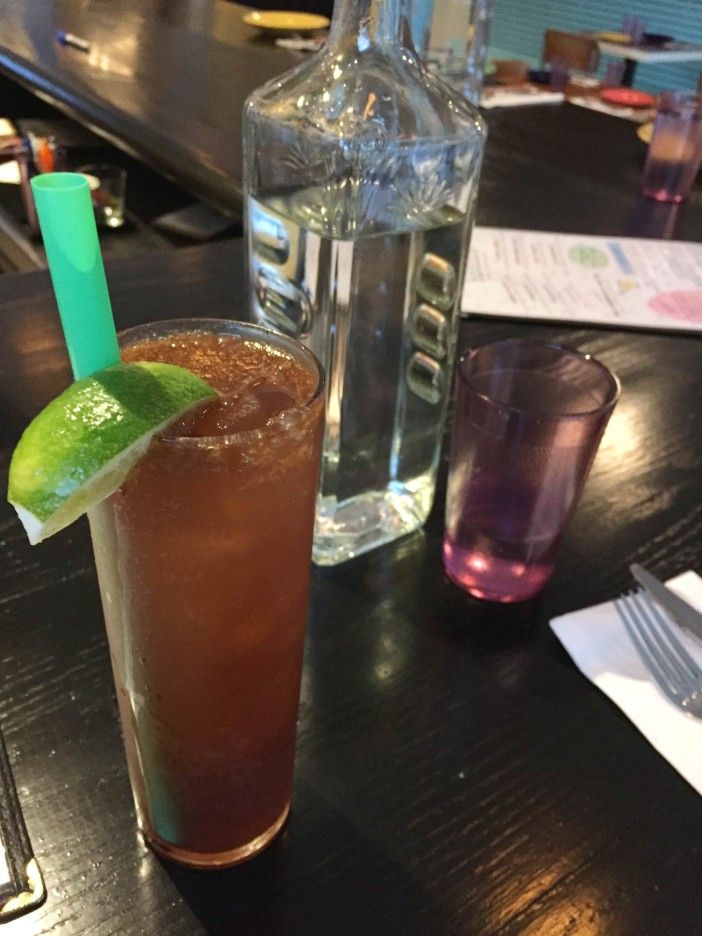 We know that we're focused on Fort Greene and Clinton Hill, but we'll shlep for the right stuff. Fancy Nancy is worth the shlep.
We called this cocktail "herbaceous" and that's fitting, because while cider might not spring to mind for summer, there's something truly pleasant about this chilled rum-based beverage that's sweet but strong. Fancy Nancy caps consumers at two of these tasty treats, and that's probably prudent, but we'd be happy to have more than that.
4. Aita (132 Greene Avenue)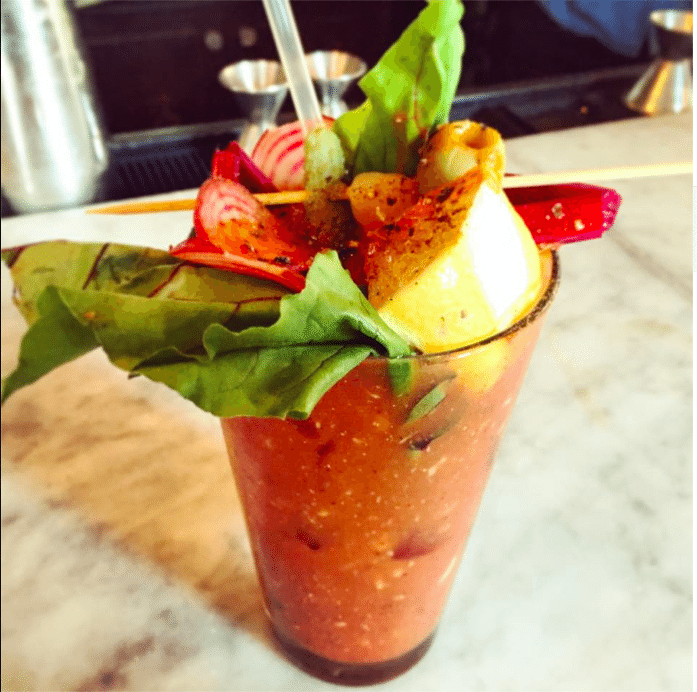 I'm a sucker for a good Bloody Mary and this is a great Bloody Mary. This cocktail springs to mind whenever we think about eating at Aita. The tomato-y drink comes in a generous serving and packs a punch, but mostly you'll be wowed by how it has just the right degree of zesty zing while also being sufficiently tart.
3. The Great Georgiana (248 Dekalb Avenue at the corner of  Vanderbilt Avenue)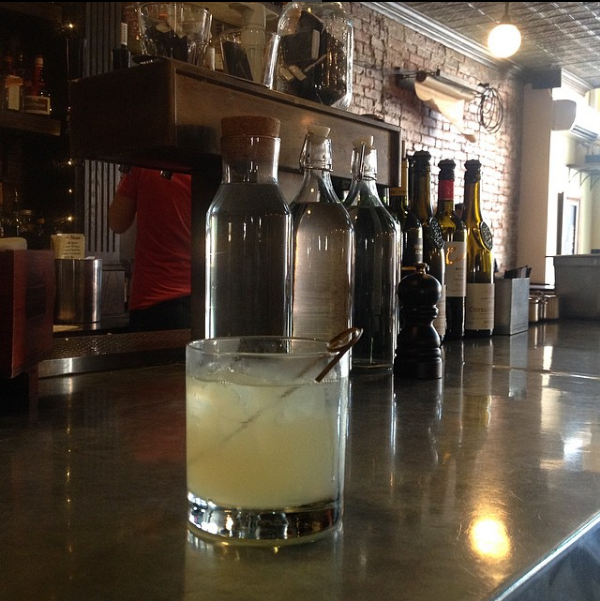 The Great Georgiana had big shoes to fill when it first opened, but it's done more than that, establishing itself as a perfect place to spend a summer's afternoon or evening. With ample outdoor seating, a terrific cocktail list, well-curated beers, and a splendid menu in case you get hungry, this is a place where you can linger over thoughts or just in the warm air.
2. Mekelburg's (293 Grand Avenue between Greene Avenue and Clifton Place)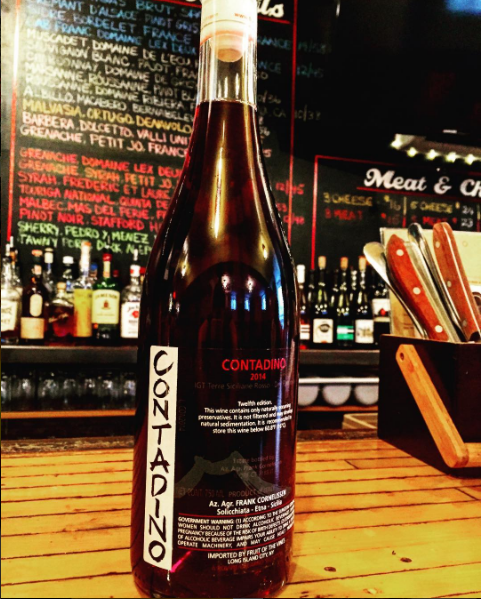 It's already our favorite spot to have brunch, so it makes sense that we'd appreciate their ability to help us make it boozy. Mekelburg's boasts an incredible selection of offbeat and obscure beers and wines, and we'd suggest that you leave your comfort zone and place yourself in the steady hands of their barkeeps. You'll be rewarded with new epicurean pleasures and, as always, be sure to treat yourself to some of their menu's offerings, too.
1. Alibi (242 DeKalb Avenue just off Vanderbilt Avenue)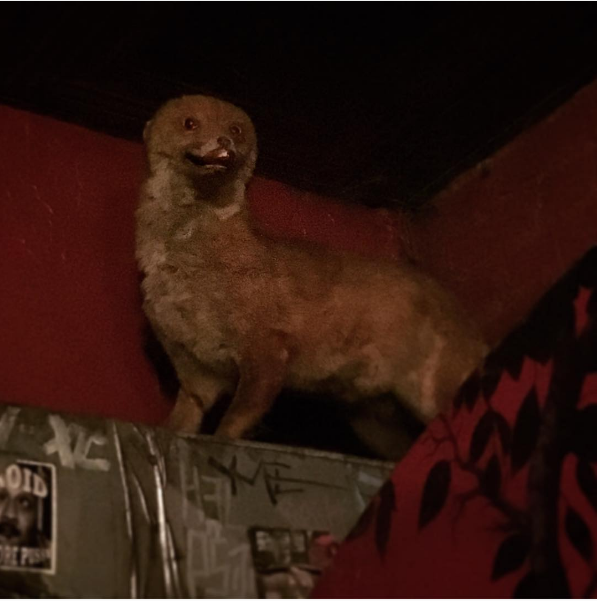 It had to Alibi, didn't it? It's deservedly been called the best bar in Brooklyn, and while it's not fancy, there's nary a better place to spend any time during any season. Drinks are cheap, happy hour is even cheaper, there's a multitude of diversions, and there's even space in the back in case you want to catch some rays.