First Bite At BaBa's Deli: Banana Caramel French Toast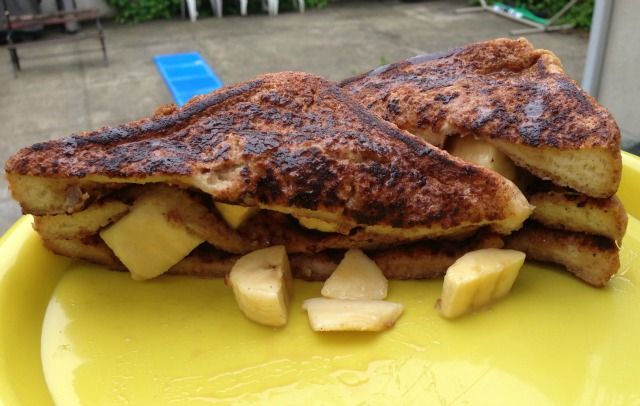 It's the Wednesday after a holiday. We've still got three workdays before the next weekend. It's time to indulge.
Enter the banana caramel french toast from BaBa's Deli (599 5th Avenue, between 16th Street and Prospect Avenue). This thing is dangerously delicious, and comes in at a very reasonable $5.99.
Baba's also has a stellar outdoor seating area if you want to kick back and enjoy a leisurely breakfast outside. Top everything off with friendly conversation from the deli's owner, Steven, and you'll definitely be starting the morning off right.