Invent A Gelato Flavor For Coney's Cones & Win A Family Pass To Luna Park
Which novelty gelato flavor would you like to see? Bacon-marshmallow-eggnog? How about pumpkin-cheesecake-funfetti?
Coney's Cones, an artisanal Italian gelato vendor, recently opened a location on the Riegelmann Boardwalk (1023 Boardwalk West) near Luna Park, and for a limited time only, the frozen treat vendor is letting fans dream up their own flavor combinations.
As part of Luna Park's Find Your Flavor contest, gelato lovers can sift through more than 50 ingredients in order to create and name a unique signature gelato flavor that will be sold at Coney's Cones.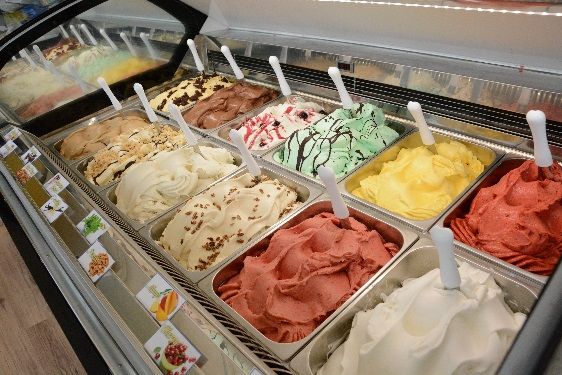 The grand prizewinner will receive a $50 gift certificate and a family 4-pack to Luna Park, plus the opportunity to work with Coney's Cones world-renowned gelato maker, Daniele Del Sasso, to create the winning flavor.
Del Sasso brought his hand-made gelato recipe over from Vincenza, Italy, where his creative flavors and dense, rich textures have been drawing crowds for years. Alberto Zamperla, owner of Zamperla Inc. and Central Amusement International, developed a friendship with Del Sasso three years ago after visiting his store in Italy, and realized that the gelato would be a great addition for Luna Park.
Since May 2015, Coney's Cones has been rotating 21 different flavors Del Sasso's famous frozen dessert at the brand new Coney Island boardwalk location.
The contest will be ongoing through August 7. To enter, visit Luna Park's Facebook page.