Fallen Tree On East 19 St Gets Mulched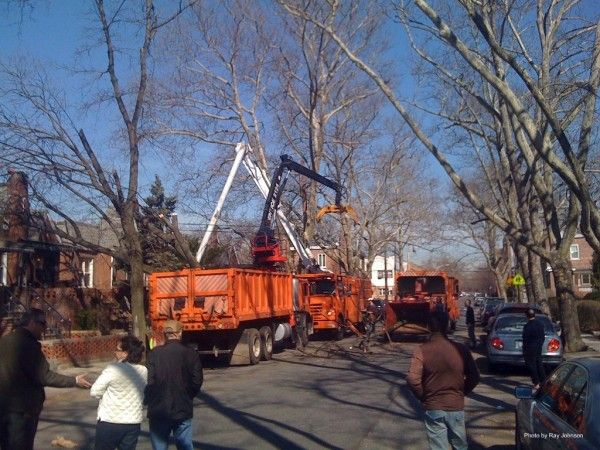 The Parks Department is removing a tree that fell on a house on East 19th Street, between Avenue X and Avenue Y near the P.S. 254 playground (currently closed for construction).
The street has been closed to vehicular traffic, but pedestrians have not been prohibited from standing nearby. One of them has set up a lawn chair to sit on while watching the work being done. A few are taking pictures of the crane and mulcher in action.
The sound of the mulching machine pulling in and pulverizing the branches will be heard until the tree is fully gone. Hopefully, that will be before school is out, because we wouldn't want anyone distracting the workers from operating the dangerous wood chipper.