EXCLUSIVE: After Defeat, Storobin Says He'll Never Run For Office Again, Takes Swipe At GOP Colleagues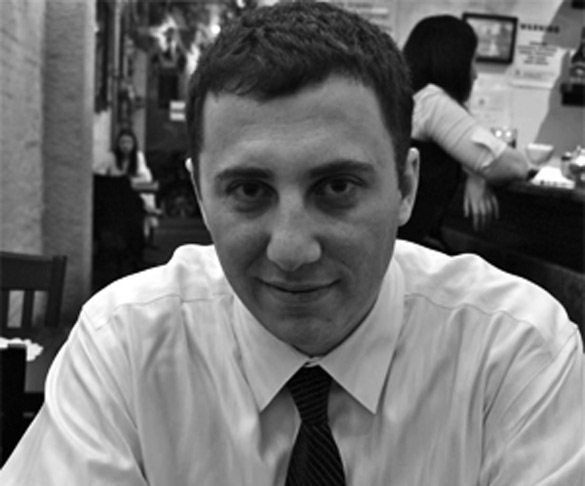 Following his defeat on Tuesday to Councilman-elect Chaim Deutsch, former State Senator David Storobin told Sheepshead Bites that he has no plans of ever running for office again, and also threw a jab at his Republican colleagues, likening them to a "debating society."
The comment was made in an e-mail to us, following a tweet we posted in jest after the results of Tuesday's election came in.
In reply, Storobin sent us this:
On twitter, you wondered about my future runs for office, against Cymbrowitz or someone else. Let me put this to rest: I didn't run for the last two years because I'm obsessed with campaigning for public office. I've always been interested in politics and felt it was a way of making a difference for the better. The way things lined up, I had to run 3 times in a row, a nightmare I would've never started had I known how long it would take. But once I was in it, this is what I had to do. Under the circumstances, those were the correct choices, regardless of the final outcome.
My one regret in all this is that all my time in public eye has been very divisive because that's the nature of elections where you have to distinguish yourself from your opponent, particularly when you are trying to be "the first", both as a Russian and as a Republican, which upsets a lot of the traditional political balance.
I wish I had the chance to work without the divisiveness of elections. The one article I enjoyed the most about myself featured a quote from a CUNY professor who said I wasn't just a Russian Senator, I tried to work for everyone in my brief tenure. I wish I could've done more of that – help my neighbors, regardless of their ethnicity, political affiliation or even if they like me or not.
And now things will go back to normal. I will go back to being a lawyer. Brooklyn Democrats won't have to worry about getting re-elected. Brooklyn Republicans will go back to being a small debating society. Everything makes sense to everyone again.
After we requested clarification on whether or not this means he was done with politics, Storobin was unequivocal:
"Yes, I have no intention of ever running for office again," he wrote.
If this is the end of the line for Storobin's political career, it was a brief but historic stint. Storobin made his mark as the first Russian-American to sit in the State Senate, a distinction he won after an uphill campaign in a 2012 special election, taking on one of the city's most powerful politicians, Councilman Lew Fidler. The victory was an upset, and seen by observers as an indicator of a Republican resurgence emerging in Southern Brooklyn.
Unfortunately for Storobin, his two subsequent campaigns, one to take on Simcha Felder for the "Super Jewish" district last year, and this year's run for City Council, did not have the same success.