Ex-Felons Have Voting Rights: Activists, Politicians Spread the Message at Brooklyn Forum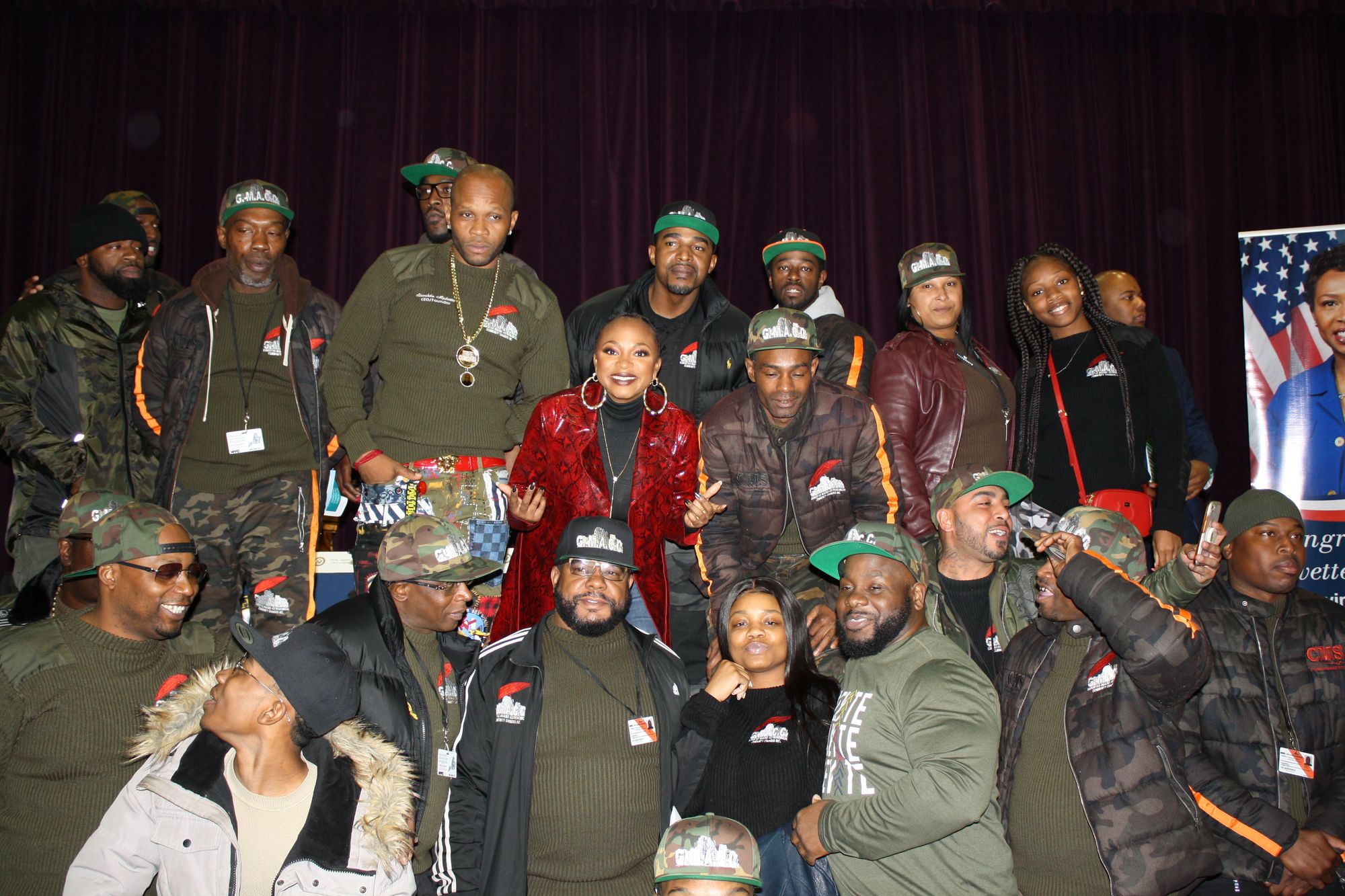 CROWN HEIGHTS — With another Election Day on the horizon, one of the founding members of the East Coast Bloods gang is on a mission to educate ex-felons, like himself, that they have a right in New York to vote.
Shanduke McPhatter, the reformed gangster who now leads a Brooklyn-based nonprofit, was one of the panelists who participated in a voting rights discussion at Medgar Evers College on Nov. 1.
"Raise your hand if you are formerly incarcerated and have your papers ready to register to vote," McPhatter said to the audience of a few dozen people—many of them members of his organization called Gangstas Making Astronomical Community Changes Inc., or G.-M.A.C.C.
Nearly all the member of G-M.A.C.C. raised their hands. McPhatter, who has 18 arrests on his record and a total of 13 years of incarceration, said he and his team of violence mediators go into various Brooklyn communities to inform ex-felons about their voting rights.
Gov. Andrew Cuomo signed an executive order in April 2018 that provided conditional pardons to about 35,000 felons who were on parole after completing their prison sentence. Before Cuomo's executive order, convicted felons who served prison time were ineligible to vote in New York until completing their sentence and parole, according to the Rochester Democrat and Chronicle.
"In this state, when you're released from prison and you're on parole, you still don't have the right to vote," the governor said last year when he announced the executive order. "Now how can that be? You did your time. You paid your debt. You're released, but you still don't have a right to vote."
Congresswoman Yvette Clarke, a Brooklyn Democrat who organized the event, echoed Cuomo's sentiment in her opening remarks at the forum on Friday. Earlier that day, a reporter asked Clarke why she wanted ex-convicts to vote.
"They are members of our family," she said, recalling her response to the question. "These are individuals who have done what they've done. They did their time, and they are looking for ways to uphold and undergird our community. And one way to make everybody whole is by unleashing the power of the vote."
It has been more than 18 months since the governor signed the executive order. However, many of New York's formerly incarcerated felons are unaware of their right to vote.
"I didn't even know I could vote until about two weeks ago," hip-hop artist Casanova told the audience. The Brooklyn-born rapper, whose birth name is Caswell Senior, was a gang member who served nearly eight years in prison on Rikers Island.
"We've got to make voting cool again and a lot of people will grab it. Voting to me was for people of importance," he said. "It wasn't a cool thing to do. Voting is dope for us because we are the ones who go through the most pain. Being incarcerated, we are like the black sheep."
When announcing his executive order, Cuomo pointed to another reason for the reform: the old system disproportionately disenfranchised communities of color from the electoral process. African-American and Hispanic New Yorkers comprised 71 percent of the ex-convicts who were banned from voting under the old rules, a statement from the governor said.
Under the governor's plan, state prison officials provide his office with a list each month of newly paroled felons. His office reviews the list and determines which parolees get their voting rights restored, the New York Civil Liberties Union explained.
There was some confusion among the forum panelists when Brandon Hicks, the governor's director of African-American affairs, explained that there's a process involved. Many believed that voting rights were restored automatically.
McPhatter said the process is not automatic because some members of his team who are on parole have encountered challenges.
Democratic Assembly Member Latrice Walker (AD-55), who champions restoring voting rights to ex-felons, explained that there is no elaborate process involved. Her office routinely assists constituents who run into problems.
While voting rights advocates praise Cuomo's executive order, many of them say it doesn't go far enough. Another governor could revoke Cuomo's executive order. It's "a step in the right direction," the Brennan Center for Justice at New York University Law states on its website, but pending state legislation "would improve the law and the process dramatically."
Toward that end, legislative bills, A. 4987 and S. 1931, were introduced earlier this year that would codify the restoration of voting rights upon release from prison so no one has to rely on a discretionary pardon to vote. By making restoration automatic, the legislation would also eliminate the administrative burden of the pardon process, the Brennan Center explained.