Eid Mubarak To All Our Muslim Neighbors!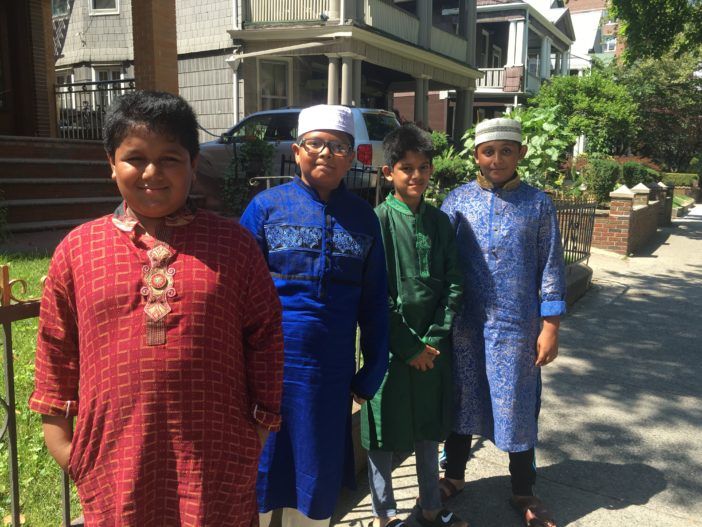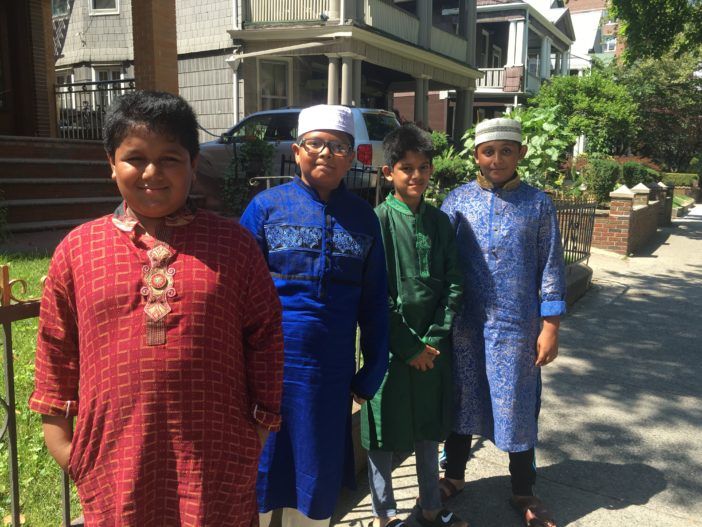 If you live in southern Brooklyn, you probably saw many families strolling to prayers and parties this morning, dressed to the nines, observing Eid al-Adha (pronounced EED al-UHD-huh) — especially if you live near the Prospect Park Parade Grounds, where a beautiful, outdoor prayer ceremony rang out in all directions.
Eid al-Adha, Arabic for the Feast of Sacrifice, is the second Eid holiday, or solemn festival, celebrated in the Muslim faith. DPC readers may remember our Eid al-Fitr article from July, which follows the conclusion of Ramadan.
If this is your first Eid al-Adha (or you've always been curious), here are five need-to-know facts to understand the cultural traditions coming to life today:
What is the holiday about? Eid al-Adha commemorates the biblical story of Ibrahim (or Abraham, in the Old Testament) almost sacrificing his son as an act of obedience to God. As the story goes, before he made the sacrifice, God stopped Ibrahim and gave him a sheep to sacrifice instead. (A version of the story also appears in the Old Testament.)
How is the holiday celebrated? The day begins with morning prayers, and celebrations continue by visiting friends and family, exchanging gifts and feasting. In certain communities, there is a ceremonial sacrificial animal which is shared with the less fortunate.
How long is the holiday? Eid al-Adha is a four day religious holiday, and one of Islam's most revered traditions. It also corresponds with the height of the Hajj, or the pilgrimage to Mecca (in Saudi Arabia) which draws about 2 million Muslims annually.
When is the holiday celebrated? The start of Eid al-Adha depends on the new moon sighting of the Islamic lunar calendar, so it shifts slightly from year to year on the Gregorian calendar. In 2016, Brooklyn the holiday begins on Monday, September 12, but some countries may celebrate on Tuesday.
Brooklyn celebrates Eid: In 2015, Mayor Bill de Blasio designated Muslim holidays Eid Al-Fitr and Eid Al-Adha as official public school holidays, a move that was welcomed in the southern Brooklyn community especially following the hostile treatment of Muslims following the September 11, 2001 terrorist attacks.